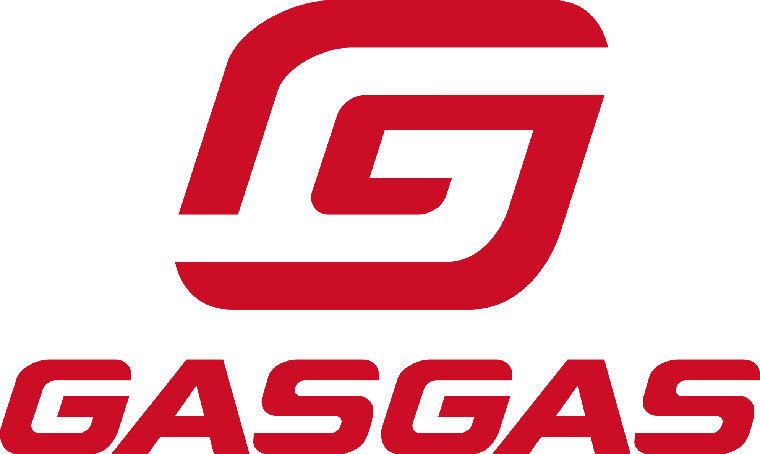 GELABERT AND CASALES LOOKING FOR POSITIVE RESULTS AS TRIALGP SERIES RETURNS TO ACTION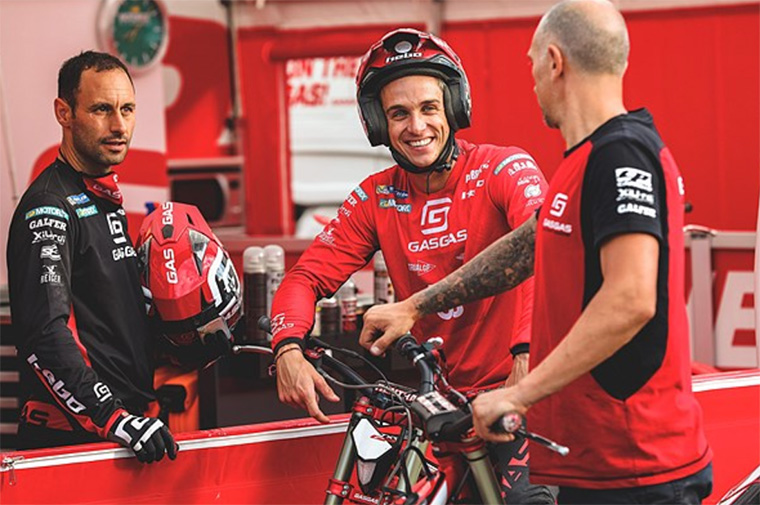 After seven weeks with no world championship competitions, GASGAS Factory Racing's Miquel Gelabert and Jorge Casales will be back in action this coming weekend as they take on the TrialGP of Andorra, the first of two back-to-back events that signal the much looked forward to re-start of the 2021 FIM TrialGP World Championship! With Casales looking for a change in his fortunes, teammate Gelabert is hoping to make a charge for the podium, with both riders gunning for top-three results.
TrialGP returns with back-to-back events in Andorra and France
Miquel Gelabert looking to challenge for podium results
Jorge Casales focused on returning to full fitness
Sitting seventh in the TrialGP championship standings following the opening two rounds of the series in Italy and France, Miquel Gelabert is set to continue his quest for a first podium result of 2021. Delivering strong results in the Spanish national championship, Miquel is hoping that the Andorran event will be the place he can convert his impressive domestic form into international podium results.
From the very start of 2021, things haven't gone to plan for Jorge Casales. Forced to deal with injury, extended periods of time away from training and competition, a positive Covid test that saw him quarantine in a hotel for 15 days, and then further medical complications following the second round of the world championship, Jorge heads into the Andorran GP simply wanting to get back to competition.
Expected to be a challenging event, the two-day 2021 TrialGP of Andorra, held high up in the Pyrenees around the town of Sant Julià, will, as always, feature countless technical climbs and rocks, lots and lots of rocks! Welcoming riders back to world championship competition following the extended summer break, the Andorran event is then followed by round four of the TrialGP series in France, just seven days later.
Miquel Gelabert: "So far, this season is going great for me, especially in the Spanish championship where it's going better than expected. I'm really close to Jaime Busto with just two points separating us with two races remaining. I'm happy because I have been on the podium in all the four races, two wins and two third places, and I have never been so consistent. I'm at a really high level in the Spanish championship and I really want to pass that to the world championship. I have been training very hard this summer and the goal is to be on the podium in Andorra, on both days. It won't be easy as there're so many riders capable of doing it but I'm more than ready for it. For the end of the championship, I really want to transfer the consistency that I'm having in the Spanish championship to the world championship and be on the podium consistently. It's an ambitious goal but I think that I'm more than capable of doing it."
Jorge Casales: "I haven't been so lucky this year to be honest. It all started with an injury at the first round of the Spanish championship where I broke some ribs and damaged my spleen and from there on it hasn't been good. I was forced to be one month off the bike just before the GP of Italy, the first race. Then, in the middle of the race, I got told I was Covid positive, so I had to remain in quarantine in a hotel room for 15 days. My fitness level went down, and my mental strength took quite a beating also. It's been hard to bounce back from that, and, I've had some other issues and a really difficult GP in France. Since then I've been working with doctors to get back to where I need to be. Finally, we all decided that competing in Andorra would be the best thing. I don't have big expectations for this weekend, I just want to get back to competition and take things one section at a time."
Albert Cabestany, GASGAS Factory Racing Trial Team Manager: "It's great to be getting back to competition. We're happy for the start of the season, especially in the Spanish championship with Miquel Gelabert. With Jorge we haven't been lucky, but that's racing. In the world championship we didn't quite achieve what we wanted but we have been close, especially in France where we finished so close to the podium. We hope that Andorra is a turning point, last year Jorge finished third on both days. We have worked very hard for this trial, preparing ourselves and the bikes because Andorra is always a very demanding race. We know that it's hard, but we hope to achieve our first podium of the world championship this season. For the rest of the races, we hope to continue being in the podium consistently. We have two busy months ahead, but we'll work hard to achieve a first podium in Andorra and then bring this strong mindset to the next races."