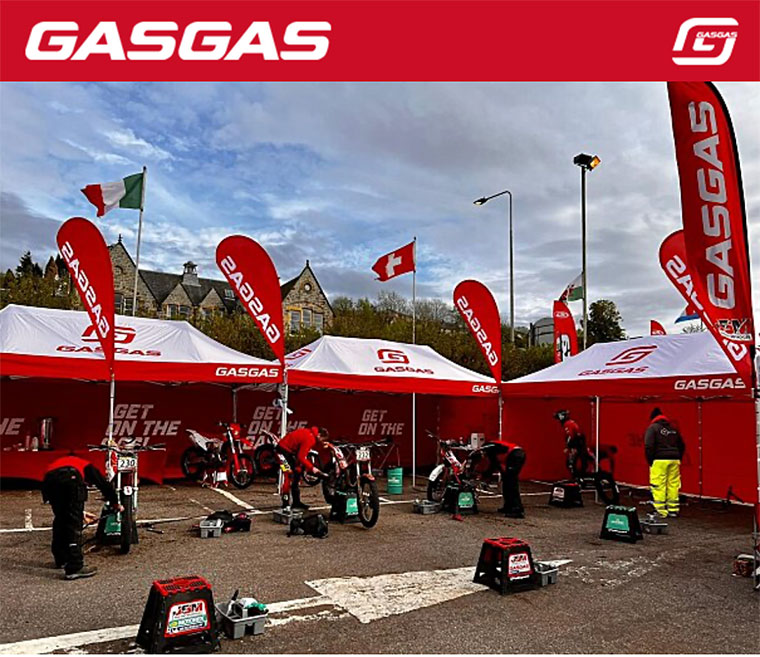 GASGAS SSDT RIDER SUPPORT REGISTRATION NOW OPEN
We came, we saw, we had a blast! It's fair to say that after a long lay off the 2022 Scottish Six Days Trial was back to its best last year and it's clearly still the biggest, most iconic, and toughest trial event on the planet. So with the 2023 SSDT looming large on the minds of riders who have had their entry accepted, GASGAS is putting together a package for all those who plan to GET ON THE GAS at the SSDT!
First and foremost, GASGAS will be on-site offering GASGAS Technical Support and Spares in the paddock, ensuring that all GASGAS riders can keep their machines in prime working order throughout the gruelling week long event. We want every GASGAS rider to reach the finish and we'll do all we can to support those competing – sometimes that will be paddock support, other times the supply of spares – and often just the offer of a cup of hot, sweet tea – and we'll be there for all of the aforementioned.
We'll have a goodie bag for all registered GASGAS riders to pick up at the start of the event that will be full of SSDT essentials and throughout the week we'll be rewarding special efforts from GASGAS riders.
See you all in Scotland – but before you do anything else please register for the Technical Support and Service here.