Apico Elite AJP levers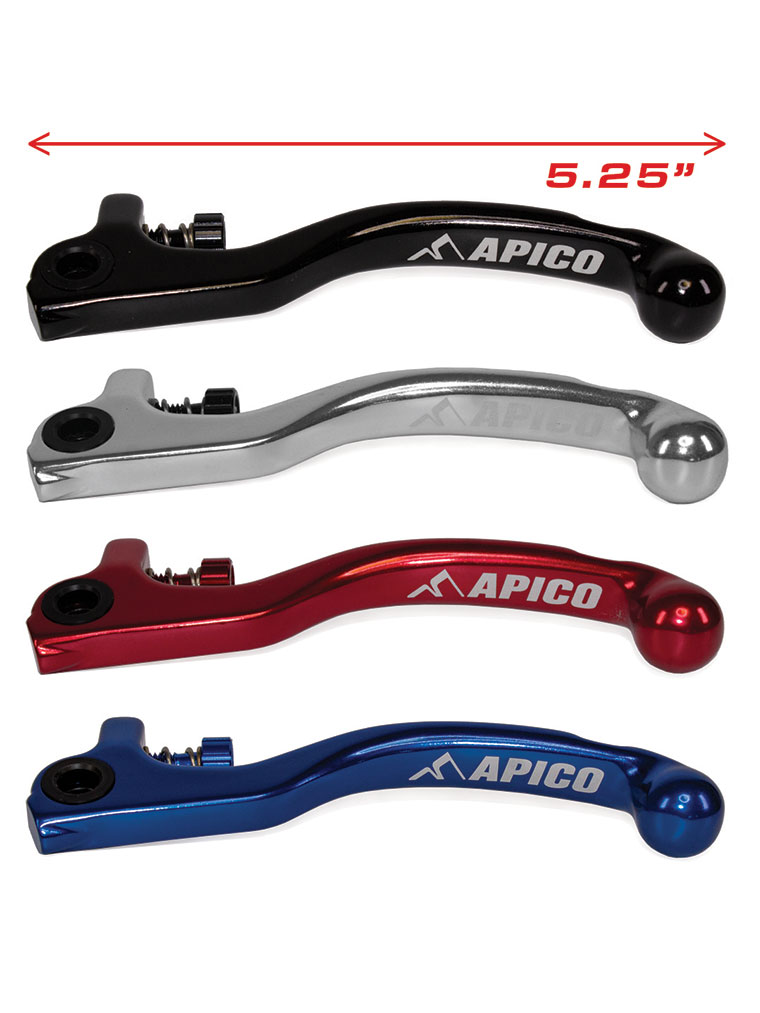 Apico Elite AJP levers are manufactured from 6061 T6 aluminium using a cold forged construction. A superior design and anodised finish for an unrivalled feel and ultimate control for the rider.
Supplied with a 6061 T6 CNC machined lever play adjuster and X2 lever Pivot Bushes, X1 Brass and X1 Plastic
The levers also boast a specific groove towards the end of each lever blade designed to break or bend in event of a fall leaving almost the whole lever blade still in place so you are able to continue riding.
KICK START MONTESA 4RT250/260 05-22, 300/301RR 16-22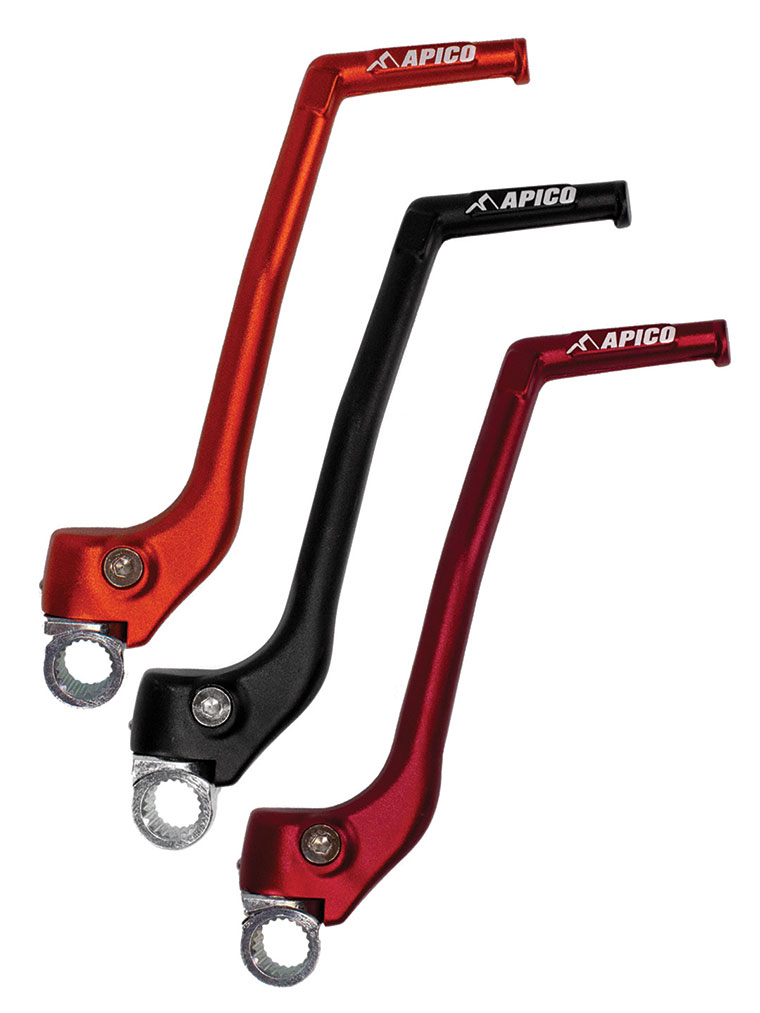 Apico Kick starts are available for a wide range of Japanese and European two and four stroke off road bikes including Motocross, Enduro & Trials.
Manufactured from forged 7075 Aero-grade aluminium, each kick start is then anodised to a specific manufacturers colour, and has a laser-etched Apico logo on the back of the kick arm.
The Allen key bolt secures the kick start to a S45C steel base that fits onto the spline.