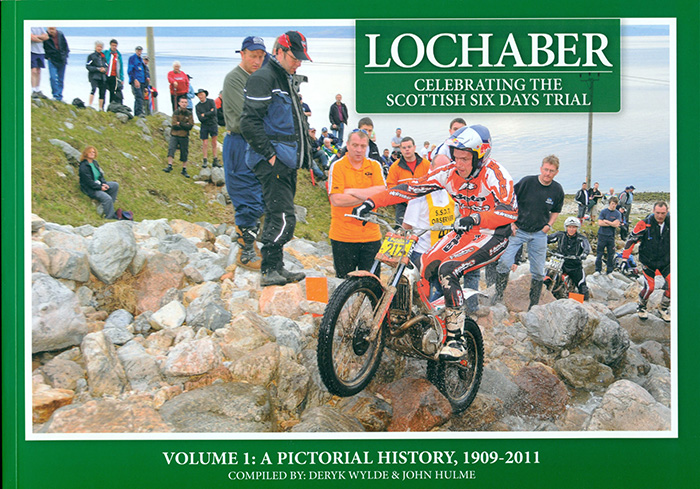 LOCHABER – Celebrating The Scottish Six Days Trial – A Pictorial History. 
The fantastic book covers the 100 years of the famous Scottish Six Days Trial from 1909 – 2011.
Along the way many people have been fortunate enough to witness this great off road motorcycling spectacle.
Inside you will find what we consider to be some of the best images from the events history. 
The book is £19.99 for UK, £26.98 for Rest Of World