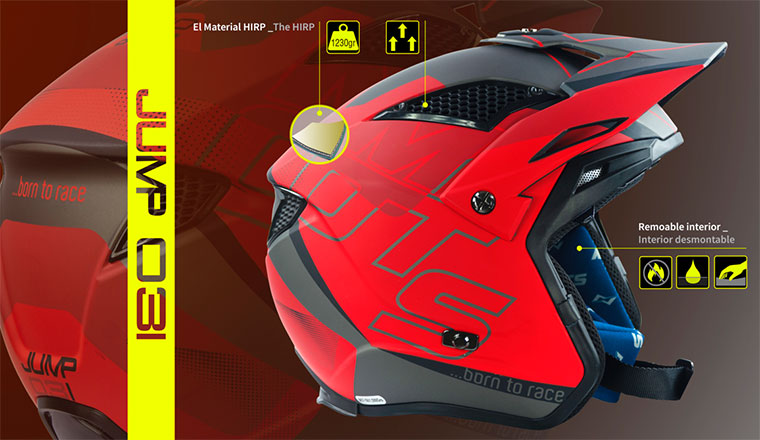 The HIRP (High Impact Resistant Polymer) Material is formulated by an injected polymer in very precise blocks to get better properties such as lightness and impact resistance.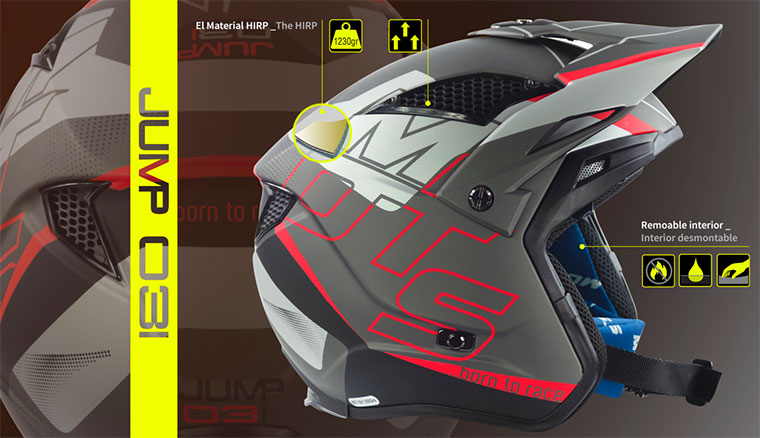 Removable and washable interior.
The inner fabric of flame-retarding fibres for guarantee optimum security.
Metal micrometric buckle closure.
Air inlets with air-permeable fabric.
Weight:  +-1.230gr.
European homologation ECE 22.05
Sizes: XS-S-M-L-XL
RED or BLACK available
£79.99