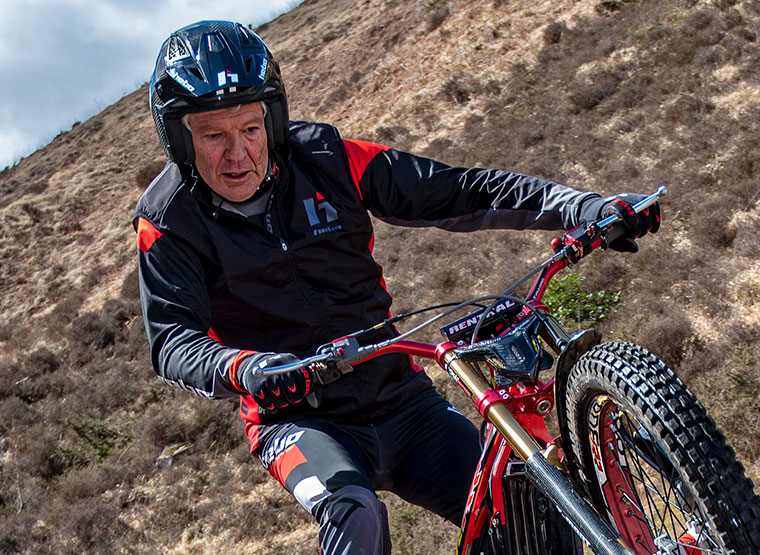 Bernard Schreiber the 1979 World Champion and 1982 SSDT winner, winner of many world rounds, multi USA Champion and a host of other accolades, visited the UK this past weekend and took the chance to spend a day in South Wales riding with a small group in the Rhondda Valley.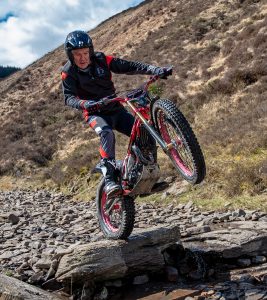 " Fabulous day in Wales riding close to where I won the 1984 British World round in Merthyr.
This UK trip was last minute and based on weather, as I'm not a big fan of wet and muddy riding and haven't washed a bike in years! Also, I didn't want to take any risk of getting my new 2022 HEBO gear dirty for our photo shoot session today regarding my new website launch in a few months.
In about 60 days, I'll be coaching and competing at the Whiskey Gulch Trial in Montana, USA on the new TRS RR 300 electric start model thanks to TRS Spain, TRS USA and MossyRock Trials. With that in mind, I took the opportunity to train on a similar product before heading across the Atlantic in June.
Without a doubt, the TRS is extremely impressive and thank you to Heath for the opportunity to experience his machine, that of the 2021 British Champion and TrialGP2 World Champion Toby Martyn.
A big thank you to HEBO Spain for providing the new gear and I'm very much looking forward to our collaboration. And thanks to
Jim Snell TRS USA/Dan Larson from Mossy Rock Trials! "