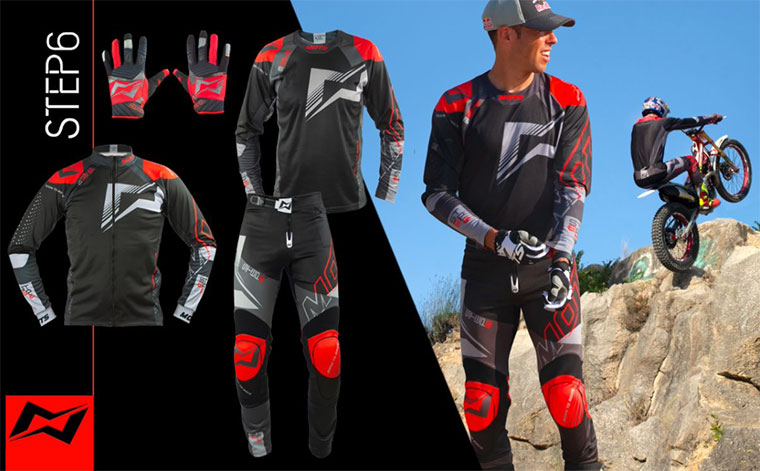 SHIRTS – £47.42
The STEP technical t-shirt is made of lightweight polyester materials in ordeer to improve elasticity, strength and breathability, thus improving mobility.
Vented fabric the underar and back, tea keeps the skin dry and evacuates moisture.
Anatomical pattern on the sleeves, offering an adjustment in the running position.
· Sublimation printing, easy washing and color resistance.
PANTS – £128.57
Made in a 88% Polyester and 12% Elastomer fabric, comfortable, stretchy and breathable. Highly resistant fabric.
Elastic on the articulation areas.
Precurvated pattern.
Adjustment waist.
Protector for the zipper on the top.
Pocket with zipper on the front
Removable protection inside in the knees. The protection is SAS-TEC special foam.
Aramid reinforced on the inside of the knee, very resistant to abrasion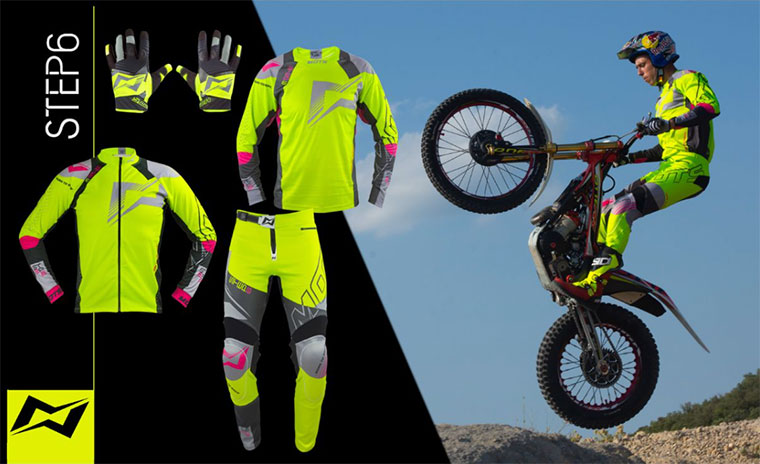 JACKETS – £79.04
Manufactured in 85% polyester and 15% elastomer .
Light, comfortable and elastic jacket.
Lycra cuffs.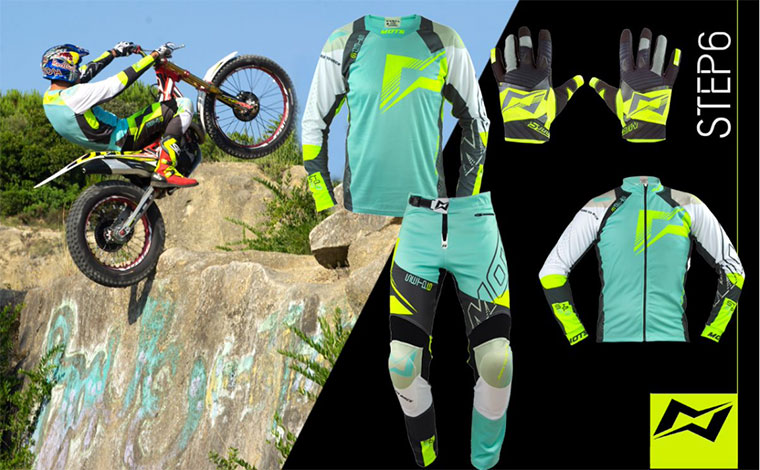 GLOVES – £36.88
Manufactured in a highly breathable elastic fabric (4 way stretch) and embossed neoprene in the reverse.
Microfiber high strength in the palm.
Precurved fingers and seamless on the end finger.
Reinforced on the big finger.
Microinjected rubber.
Rubber and neoprene wrist closure for a perfect fit.