TRRS Motorcycles presents the new TRRS ONE RR 2024, the latest evolution of the model used by the brand's riders in competition. A model that incorporates interesting mechanical improvements and a renewed aesthetic proposal.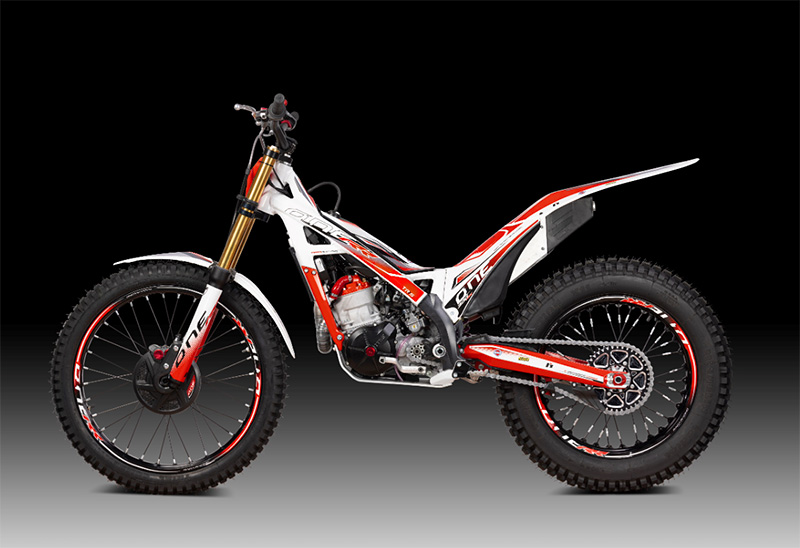 The new TRRS ONE RR 2024 is the ideal model for trial riders who want a bike equipped with all the technical and aesthetic advances of the brand. A model already renowned for its performance and reliability, which for 2024 is set to become a real competition machine.
The experience of the technical team, together with the feedback of the oficial riders, has allowed the performance of the TRRS ONE RR 2024 to be perfected even further, creating an even more reliable and durable bike, with an intrinsic racing DNA.
CYCLE PART:
Swingarm:
New TRRS swing arm red design providing higher dimensional precision and greater sensitivity on the rear axle.
Assembly fitted with a new pin, bushing and seals on the axle, reducing free play of the system and maintenance.
Rear Schock Absorber:
Reiger 2-way rear shock absorber with new settings for improved rear end handling.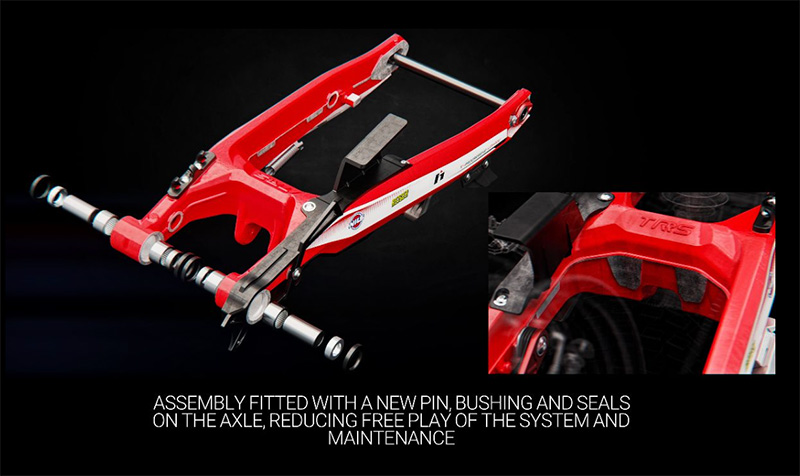 Bike Stand:
New stand assembly with adjustable stop to prevent rear-end collisions with the swingarm.
Rear brake system:
New brake pedal bearing system for an improved rear brake feeling and durability.
Steering system:
New steel steerer tube nut. It also incorporates an O-ring that improves the tightness to avoid maintenance problems and improve the reliability of the set.
Gloss black anodised steering stems.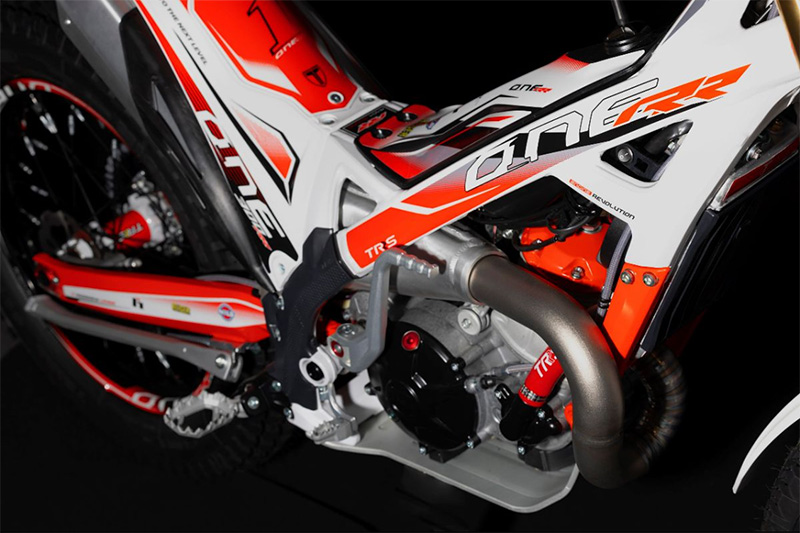 Front Suspension:
The steel TECH front fork (aluminium on the electric start version) has new internal settings for more progressive behaviour and greater sensitivity on the front end.
Rear mudguard:
The led system has been reintroduced on the rear mudguard.
Graphics:
The new red & white graphics harmonise the new RR 2024 with a new, elegant yet aggressive design.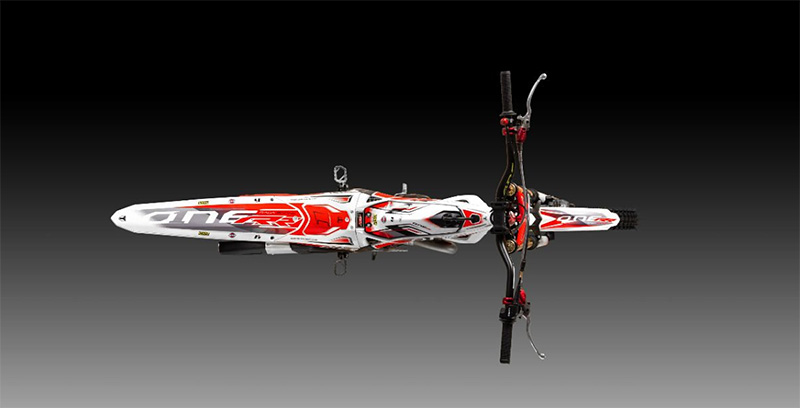 ENGINE:
Water Pump:
New cover and shaft as well as larger water pump seal with double lip system.
Electric Start:
The electric start version incorporates a new bracket on the upper part that facilitates the task of assembly and disassembly.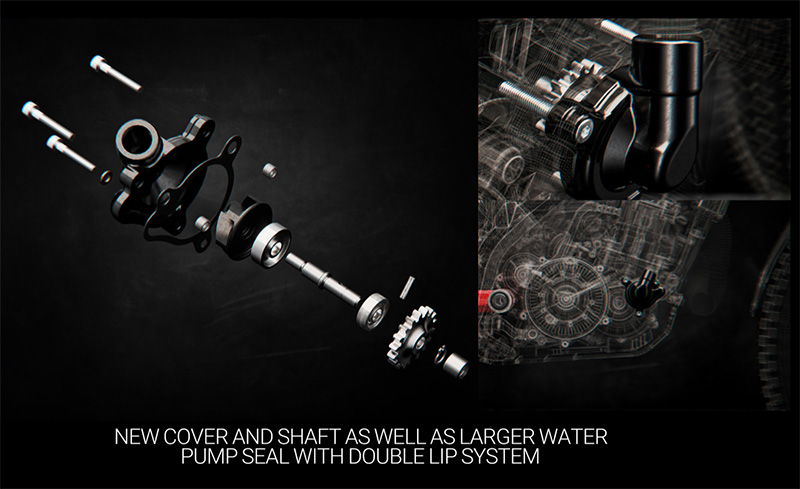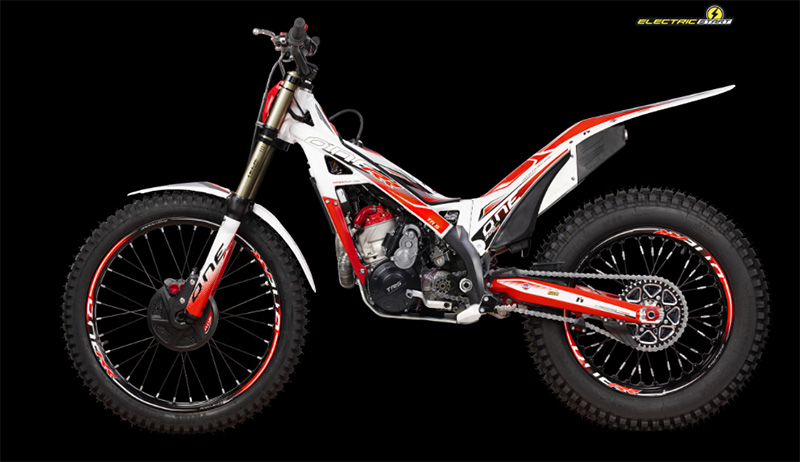 *Available with electric start and the new TRRS-designed carburettor choke puller.
*Available from October on the official TRRS dealers.
Standard: 300-280-250-125 cc.
Electric Start: 300–280–250 cc.