PEACE WINS ON MICHELIN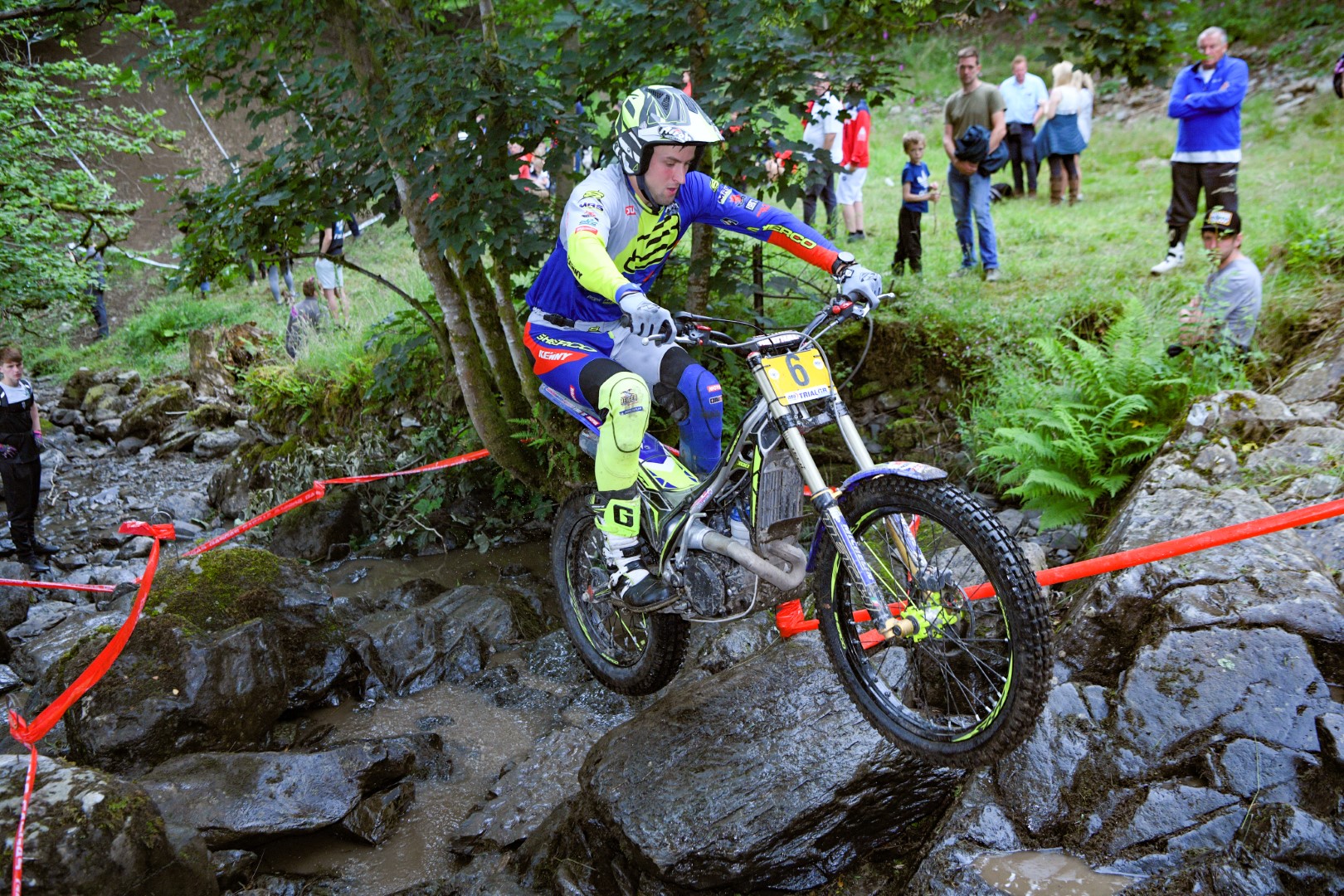 Jack Peace (MRS FACTORY Sherco) takes a two-mark win in the Lake District from Toby Martyn (TRRS UK) who still retains the overall championship lead.
Round four of the 2021 ACU British Trials Championship would move to the north of the country and the 'Lakeland Trial' in Cumbria. This was a new venue for the Championship and once again as we have already witnessed this season there was a strong entry of 72 riders across the four classes; Trial GB, Trial 2, Trial 125, and Expert. Showery conditions greeted the riders but eventually the sun shone through. Three laps of 12 sections offered a wide variety of testing sections which included rocky rivers and steep climbs.
Following on from the success of the 2020 championship which ran under a new ACU Trial GB marking system, unique to this series, the new rules have been implemented again in 2021. These rules include a one-minute time allowance for each section to be traversed. Other changes allow competitors to stop, go sideways or reverse without penalty. However, going backwards whilst footing incurs a five-mark penalty. An additional bonus championship point is awarded for best lap overall this year in each of all the four classes.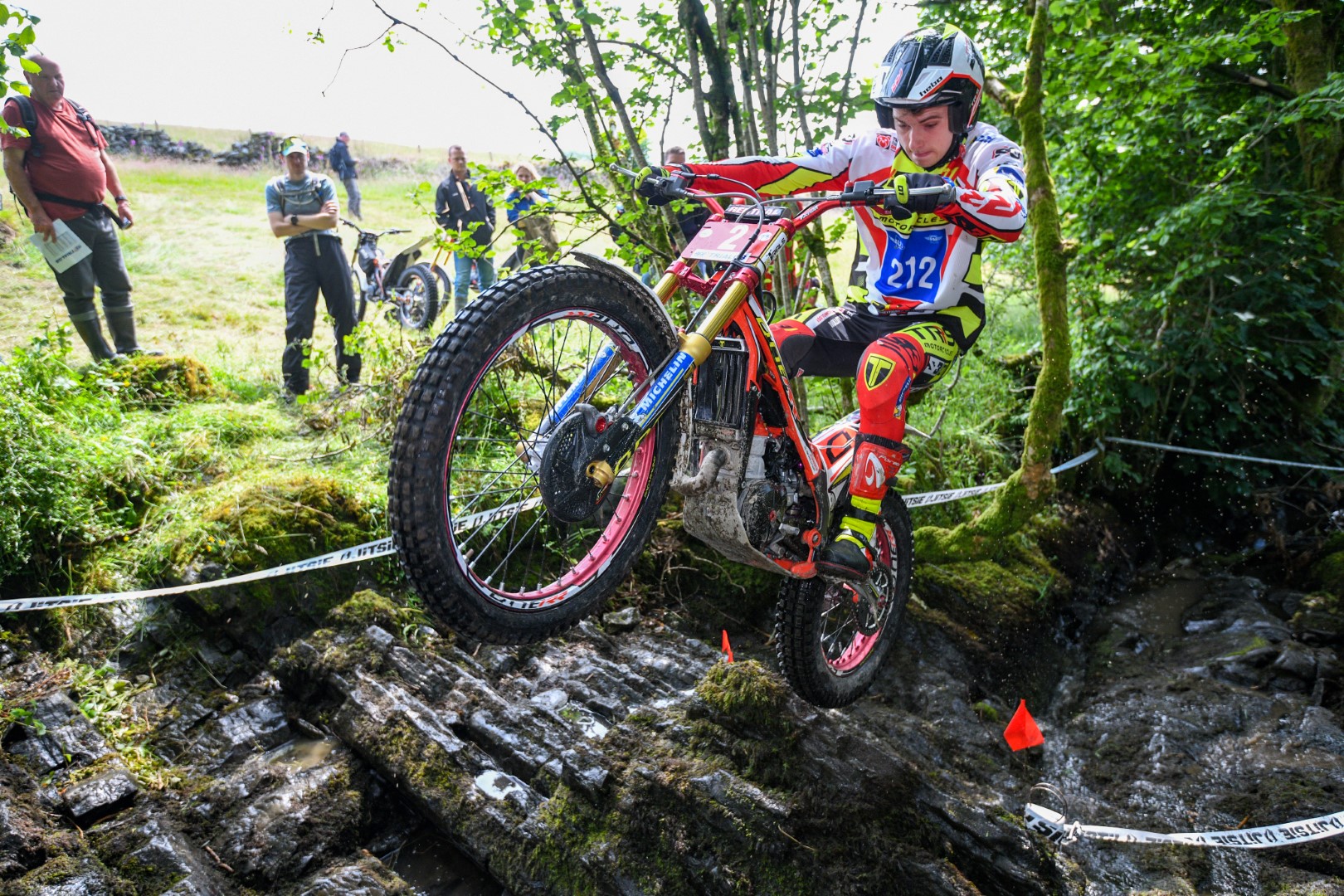 The elder of the two Peace brothers, Dan would not start due to an elbow injury leaving just four starters in this premier class. After the opening lap it was Jack Peace who held the lead by a single mark on 8 marks lost from Billy Green (BMS Scorpa) on 9 as Toby Martyn stopped in section 11 to close the lap on 12 marks. As the sections 'Bedded In' a fight evolved between Peace and Martyn as they both reduced their scores dramatically to single scores, two and three, respectively.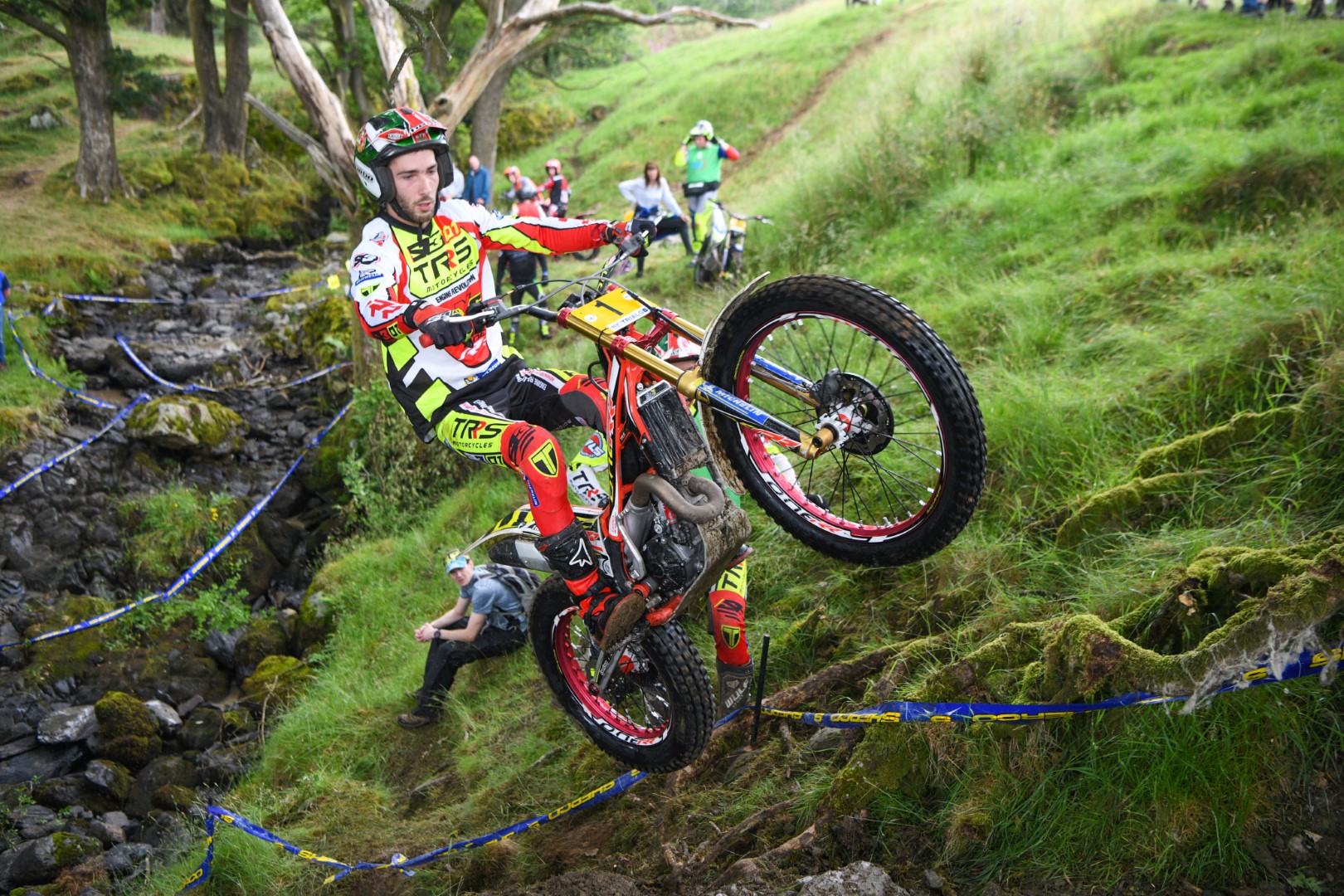 Try as he might on the final lap Martyn lost just a single mark, but the days damage was done on the first lap. Jack Peace rode to his first championship win of the year losing just two marks in section nine to maintain his 2021 championship challenge. As we approach the halfway point of the championship Martyn maintains his lead by 10 points and with three extra champion ship points gained through the best overall lap scores these could prove vital.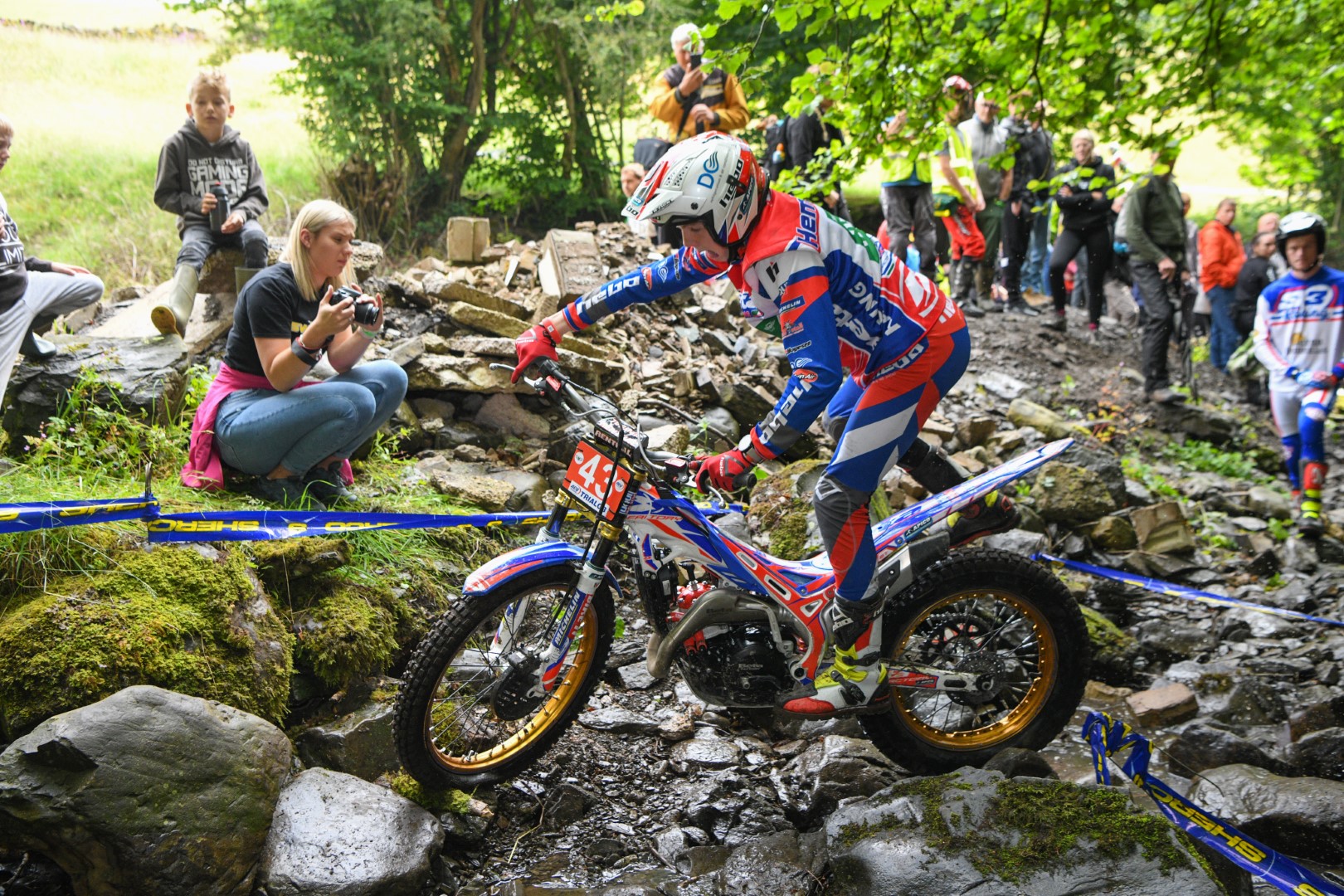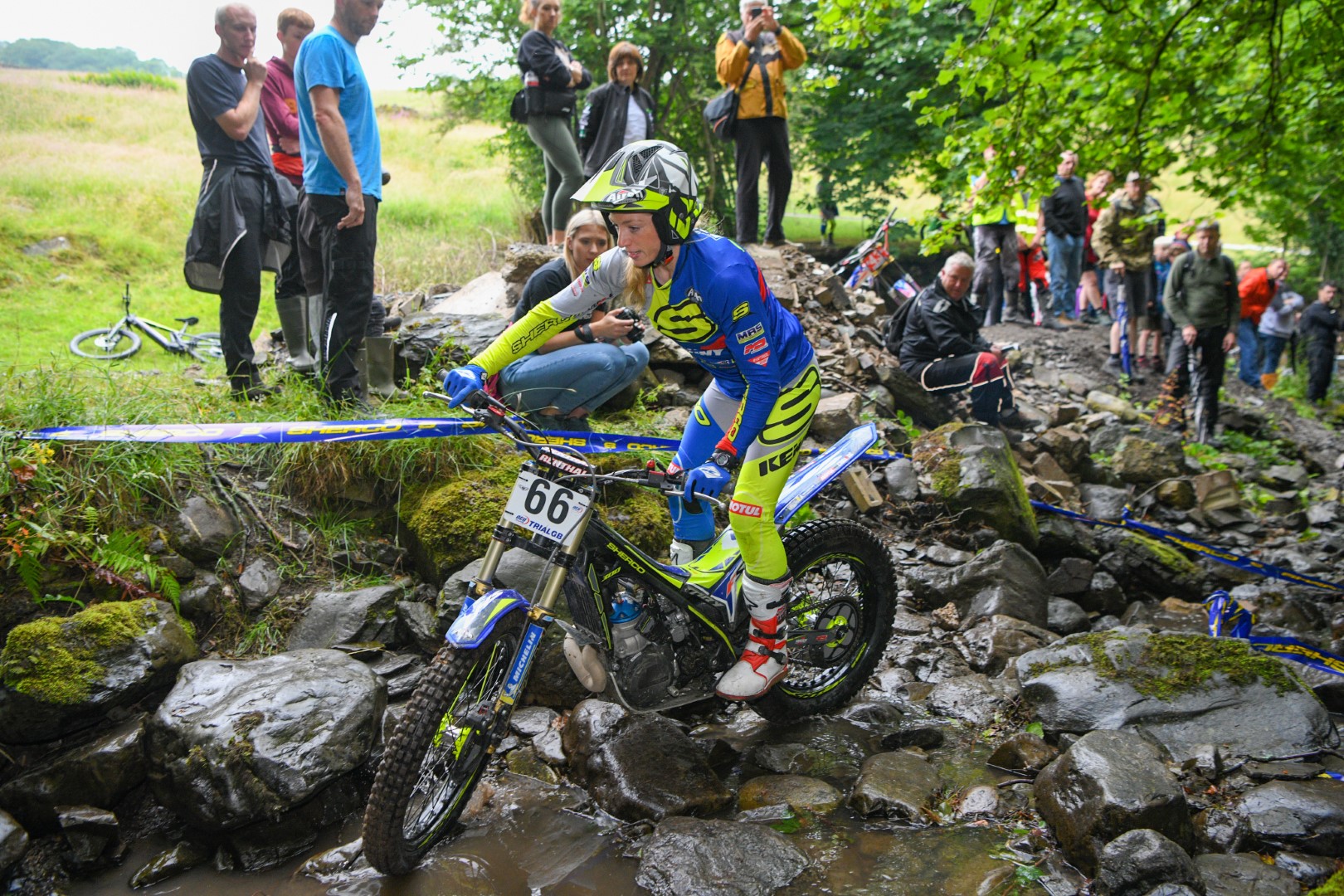 Michelin were also winners in Trial 125 with Harry Hemingway (Beta-UK) as Emma Bristow (MRS FACTORY Sherco) became the first female winner of a championship round as she proudly stood on the top step of the podium in the ACU Trial Expert class.
Jack Peace (MRS FACTORY Sherco): "I carried my winning confidence from the FIM Trial2 World Championship in France last week to this event. Once again it was a battle with Toby over the three laps which kept me focused all day. I knew a strong opening lap would pay dividends and it did as this is where I made the difference in the fight for victory. The conditions changed as the day wore on and the confidence in my choice of Michelin tyres proved vital to my success showing how they can adapt to the changing terrain we have encountered today. I must also congratulate my fellow MRS FACTORY Sherco team member Emma Bristow on a superb performance in the Trial Expert class to take her first win making it a good weekend for Michelin tyres"
 Ghyll Farm – Bowston – Cumbria 11th July 2021
Results Round Four Trial GB Class
1: Jack Peace (MRS FACTORY Sherco) 13; 2: Toby Martyn (TRRS UK) 15; 3: Iwan Roberts (TRRS UK) 22; 4: Billy Green (BMS Scorpa) 22.
2021 Championship Positions after Four Rounds of Nine1: Toby Martyn 80; 2: Jack Peace 72; 3: Billy Green 52; 4: Dan Peace 45; 5: Iwan Roberts 37.
The next round will be at Scarborough on the 25th 2021.