Adam Raga starts the Outdoor Trial World Championship with a fourth position on Saturday and a third position on Sunday. The TRRS riderbegins the TrialGP season with a podium finish on the second day of competition.
The 49th FIM TrialGP World Championship kicked off this Saturday and Sunday in Arteixo, in Spain. There have been two days of competition, with 12 zones close to the town that the participants have had to complete twice each day.
Raga did not have a great start on the first day, as he made a fiasco in the first section and added another three in the first lap, some of them caused by the bad luck of touching an arrow. However, in the second lap things changed and with just two points he achieved the best partial of the day, although it was not enough for his aspirations, being two points away from the podium.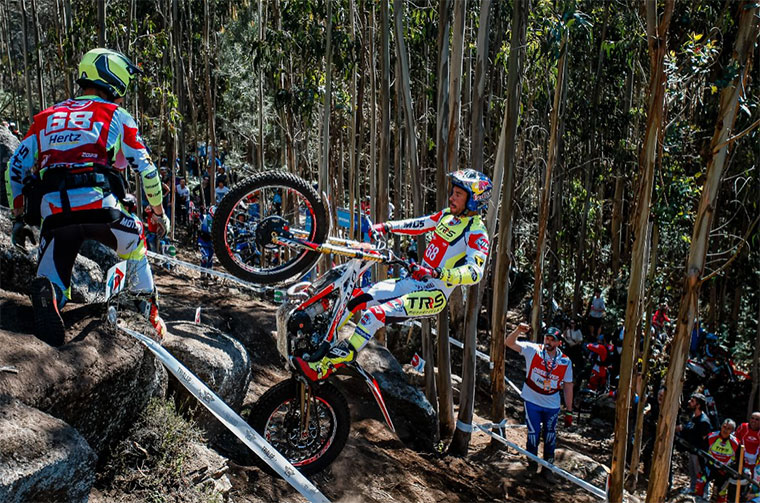 On Sunday's race, with more demanding sections, the TRRS rider was able to improve his position of the previous day and get his first podium of the season in TrialGP.The next TrialGP event will take place in Gouveia (Portugal) this coming weekend.
ADAM RAGA: P1 RACE / P1 CHAMPIONSHIP:
Adam Raga: "It's very important to be back on the podium because podiums give you the opportunity to be at the top at the end of the season, so I'm very happy with third place, although we have room for improvement for the next races."