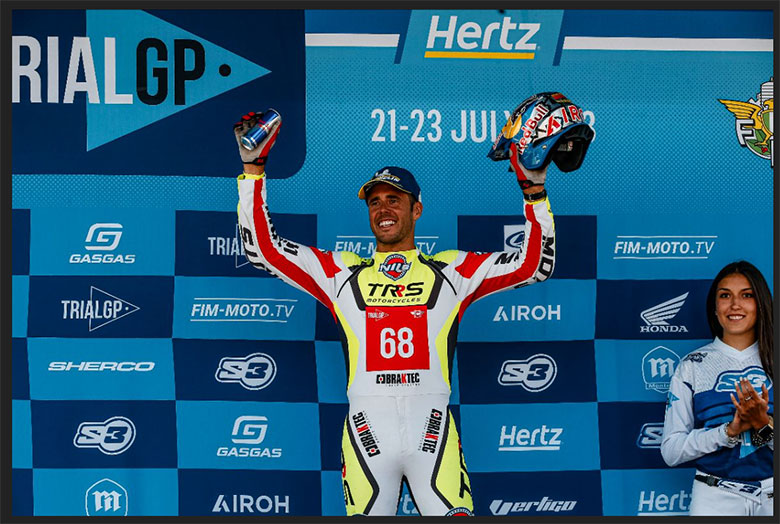 New TrialGP weekend in Sestriere (Italy), 20 years after its last edition. For the first time this season all categories competed together.
Adam Raga returned to TrialGP after missing the last event in Andorra due to his meniscus injury.
A month after visiting the Andorran town of Sant Julià de Lòria, with Naturlandia, at an altitude of more than 1,600 metres, as the epicentre of the race, the TrialGP 2023 World Championship resumed this weekend in Italy. And it did so by visiting the Alpine resort of Sestriere.
Located much higher even than the previous round in Andorra, it had not been visited by the top FIM competition since 2003. Competing at over two thousand metres above sea level, with less oxygen at this altitude, it was a shock for the riders, which made the challenging, mostly natural sections with large boulders on the steep mountain slopes even tougher.
Adam Raga took fourth place on Saturday, just one point off the podium positions. The TRRS rider proved to be fully recovered from his injury with a very solid ride throughout the weekend.
Raga was finally rewarded on Sunday, taking the podium in the top class at the age of 41.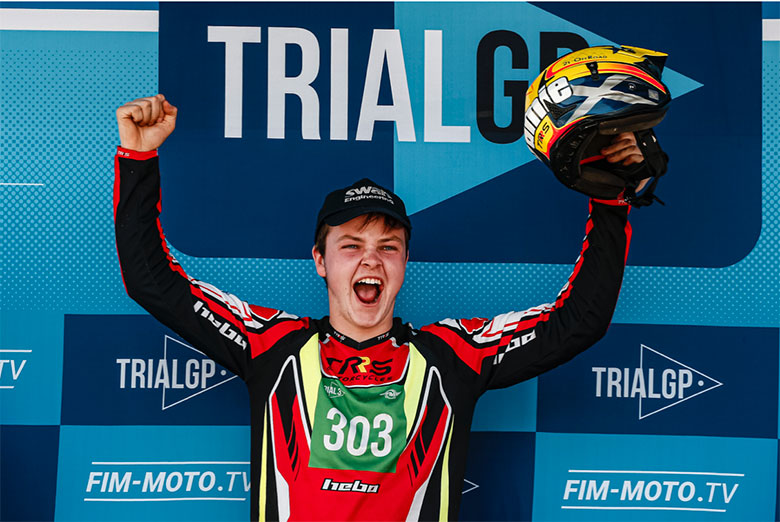 VICTORY FOR GALLOWAY & SOYER
Jamie Galloway had a great weekend, with a performance that went from strength to strength. The young TRRS rider finished fourth on Saturday, where he struggled to find the desired feeling at altitude.
On Sunday, the British rider put in a great performance on his TRRS ONE RR 125cc, which took him to the final victory in the Trial3 category.
"It was a really good day despite a five on section two to begin with," said Galloway. "I managed to get on a bit of a roll after that – it has been a great event and the crowd has been awesome."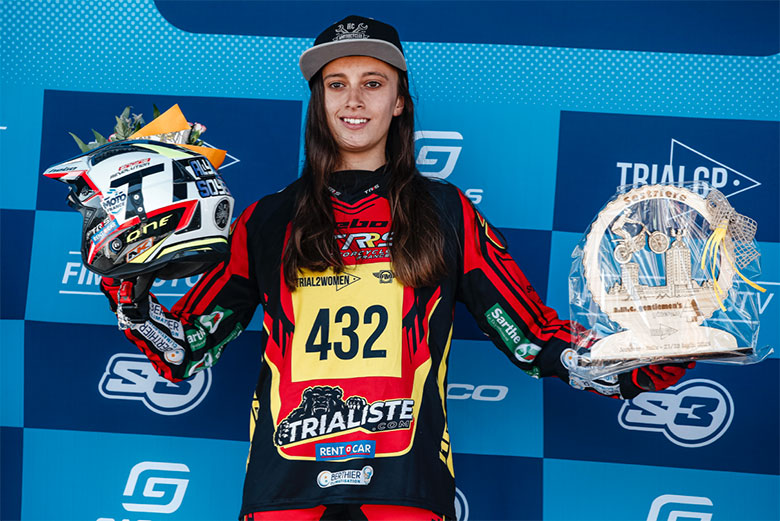 In Women Trial2, Alycia Soyer once again had a great weekend, finishing second on Saturday and winning on Sunday to take the lead in the category.
"Today was a good day because I won," said Soyer. "I made some small mistakes on the first lap, but I am so happy to win and the points are very important for the championship."
The next and last round of the World Championship, from 1 to 3 September in Vertolaye, France, also with all categories in action: TrialGP, Trial2, Trial3, TrialGP Women and Trial2 Women.