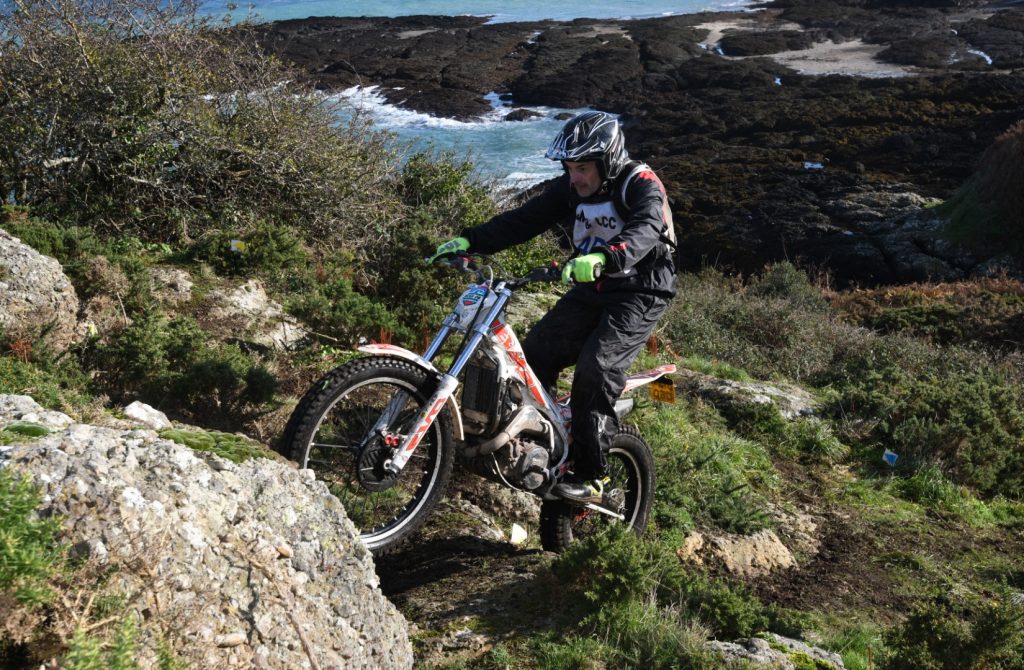 Ravenscroft Jersey Two Day Trial 2021
Find out more about this superb weekend of trials action on the 13th/14th November 2021
More words about the event from the organisers below.
The weeks are now flying by as we make preparations for our annual (but missed last year) two days of feet up action!
Looking back at 2019 seems a long time ago now, and for those who took on the challenge it will be in your memory for a very long time.
After an extra 12 months to catch up on lost sleep we are now ready to forge ahead with what is hoped to be another exciting trial of two days taking in some of the best Jersey has to offer.
From the coastal sections overlooking France and the other channel islands to the valleys with their flowing streams and loose and slippery rocks, there is plenty of variety within Jersey's abundant countryside.
Once again we will be supported by our many regular riders who come back year after year on their annual pilgrimage across the channel plus some of the best world class riders, such as 2019 runner up and FIM Trial2 World Champion Toby Martyn who will be making a return to the island to try and steal the crown, a tough task given the competition we have lined up!!
Having these guys here adds to the atmosphere of the weekend and bringing club riders closer to their elite counterparts really epitomises the no nonsense, friendliness of the sport.
The coming weeks will reveal more of the exciting stuff we have lined up for you and rider lists will be updated regularly.
If you are unsure which class to ride please contact us and ask.
With reduced restrictions now in place in Jersey,  I would advise taking a PCR test within 72hrs of travelling, this way you won't need a test on arrival and risk getting a positive result!
Link below to Government CV19 website, please check the detail by copy and pasting the below link into your browser.
https://www.gov.je/Health/Coronavirus/Travel/Pages/CoronavirusTravelAdvice.aspx
So what are you waiting for? Click on the entry link and get signed up………………………