Hard-earned experience, time-proven excellence and exciting fresh blood combine in 2022 to form the new-look Repsol Honda Trial Team contesting the Hertz FIM Trial World Championship.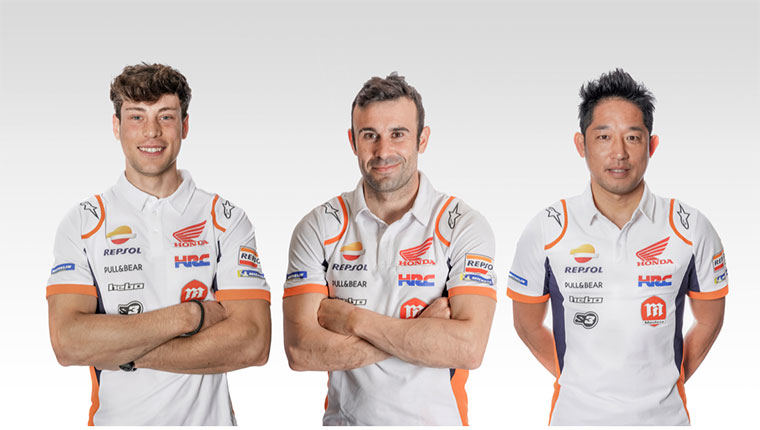 At the helm – as he has been since 2007 – is Toni Bou. The 35-year-old Spanish superstar needs little or no introduction with his 15 consecutive TrialGP crowns telling us everything we need to know about his sublime skills.
For 2022 he is joined by a rider at the other end of the career ladder. At the tender age of just 21, Spain's Gabriel Marcelli already has two seasons in the premier class under his belt and is very highly regarded.
The two-man team will be managed by Japanese legend Takahisa Fujinami who retired from top-flight trial at the end of 2021 following a world championship career that lasted 26 years and spanned four decades.
Bou has been the main man in the team since signing to ride Honda's all-conquering four-stroke machine for the 2007 season and despite his long tenure at the top the Catalan rider remains as motivated as ever.
"As always, our objectives are the titles and we are continuously preparing," he said. "We will continue the line of work that we have been taking over these years.
"I would like to welcome Gabriel to the team. He is a very good rider and he rode some great trials this year. I'm sure that he will do really well and it will be good for the team. I also wish to congratulate Takahisa as the new team manager. I'm sure his experience will be positive for us."
Marcelli, who hails from the north west of Spain close to the Portuguese border, won the 2019 Trial2 title before impressing in his rookie season in TrialGP when he claimed a debut podium on home ground and finished the year in sixth.
Despite slipping to seventh last year, there is no denying his undoubted talent and he could thrive following his promotion to the factory four-stroke.
"I am more than happy to join the best trial team in the world," he said. "From now on maybe there will be more pressure. The fact of joining the Repsol Honda team gives you more responsibilities, you are in the eyes of everyone – being Toni's team-mate [and] having such a good team, I think it will bring many great moments and I hope it will be a relationship that lasts for many years.
"I take over from Takahisa who has set the bar very high all these years. I will try to do my best and show that I am up to it and hopefully be at the top with Toni."
World champion in 2004, Fujinami – or Fujigas as he is better known to his legion of fans – has enjoyed a stellar career. The youngest rider ever to win a TrialGP event, in 2021 he also became the oldest rider to win a TrialGP event when he triumphed aged 41 on day two at Tolmezzo in Italy.
"For me it is a great honour to be able to defend the colours of the Repsol Honda Trial Team as team manager," he said. "The team has achieved great success and my intention will be to continue this long streak of titles and to collaborate in making the brand even bigger.
"Gabriel is a young rider with a promising future [and] with his entry into the Repsol Honda team we are sure that he will make a great leap forward in his career. He will be the team-mate of our great champion Toni Bou – what can you say about someone who has achieved so much?"
The 2022 Hertz FIM Trial World Championship is scheduled to get under way with the Japanese TrialGP at Motegi on May 20-22. For regular updates check out our social media platforms on Facebook, Twitter and Instagram – just search for TrialGP.