On Sunday 14th May, Richmond Motor Club held one of Coverdale's most prestigious motorcycle events; the Gerald Simpson Memorial Trial. The popular event was once again hosted as part of the ACU S3 Parts Championship Series and saw one of Coverdale's own, Sam Lambert, as Clerk of the Course.
As usual, the trial was based at Town Foot Farm in Carlton and passed over the land of several farming landowners. The course required weeks of preparation and organisation from Sam and his marking out crew. Cristian Russell and his team plotted the first half of the course using new sections in front of the pub in Carlton, which hadn't been used for over 10 years. This brought a fresh challenge for newer riders and a nostalgic throwback to some of the veteran riders of the event. Sam Lambert plotted the second half of the course with help from brother Scott Lambert and young and upcoming rider Josh Dent.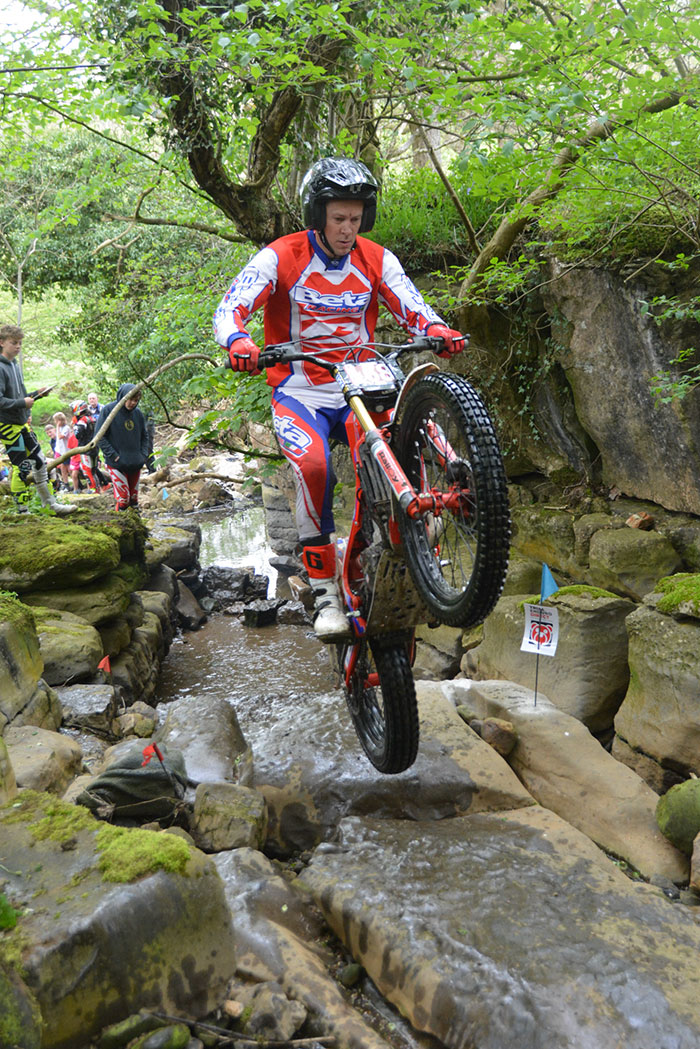 The warm and dry day saw nearly 180 riders tackle 40 sections in becks and gullies in and around Carlton in Coverdale. The Hard Course (Class A) had over 25 contestants, with the likes of Tom Middleton, Dan Thorpe and Chris Alford competing just over a week after riding the Scottish Six Days Trial. It was all to play for in the Clubman Class, with over 120 riders battling for top positions.
For the Clubman route, the Over 40s showed the youngsters how it's done, with Roger Williams (Beta) finishing on just 3 marks lost, closely followed by Simon Hisock (Montesa) and Adrian Harrison (TRRS) tied in second place on 4 marks lost.
Well done to the top 10 riders in Class B who all remained in single figures round the 40 mile course. A special mention to the five female competitors at the event; Kaytlyn Adshead (TRRS) on the Hard Course and Katy Sunter (GASGAS), Bethanie Dunning (Beta), Hannah Richardson (TRRS) and Lucy Ayrton (TRRS) on the Clubman Route.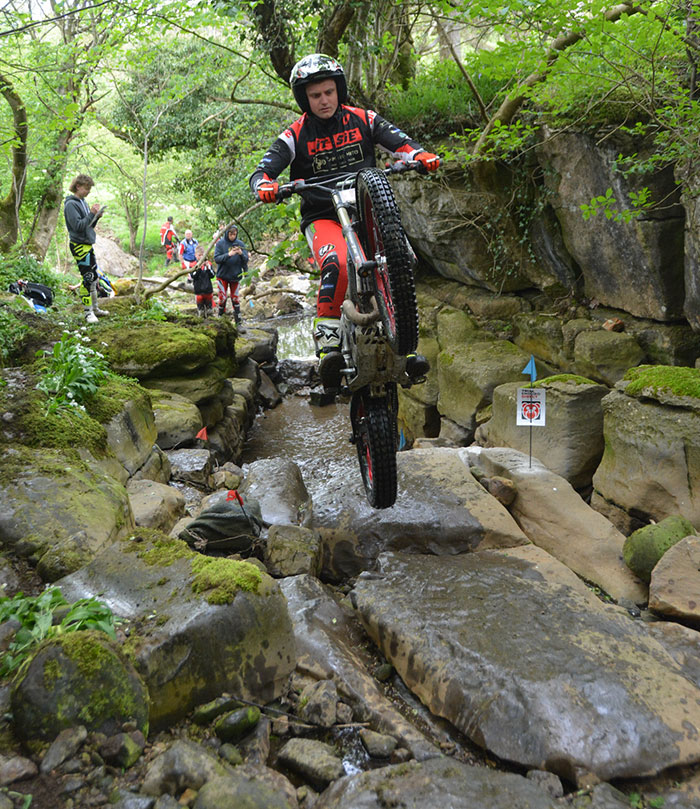 The Gerald Simpson Trophy was narrowly won by Ian Austermuhle (Beta), after battling it out with last year's winner Richard Sadler (Vertigo) for the top spot. Austermuhle clinched the win on 3 marks lost after a couple too many slack dabs from Sadler, costing him the win and landing him in second place on 4 marks lost.
Tom Middleton (Vertigo) rounded off the top three, dropping 15 marks in total. Three times winner Dan Thorpe (GASGAS) came in a solid 4th place with 19 marks lost, beating Chris Alford (Scorpa) who finished 5th on 25 marks lost. Richmond Motor Club riders Rob Waite (Beta) and Jack Stones (Vertigo) placed in the top ten, coming 6th and 8th respectively.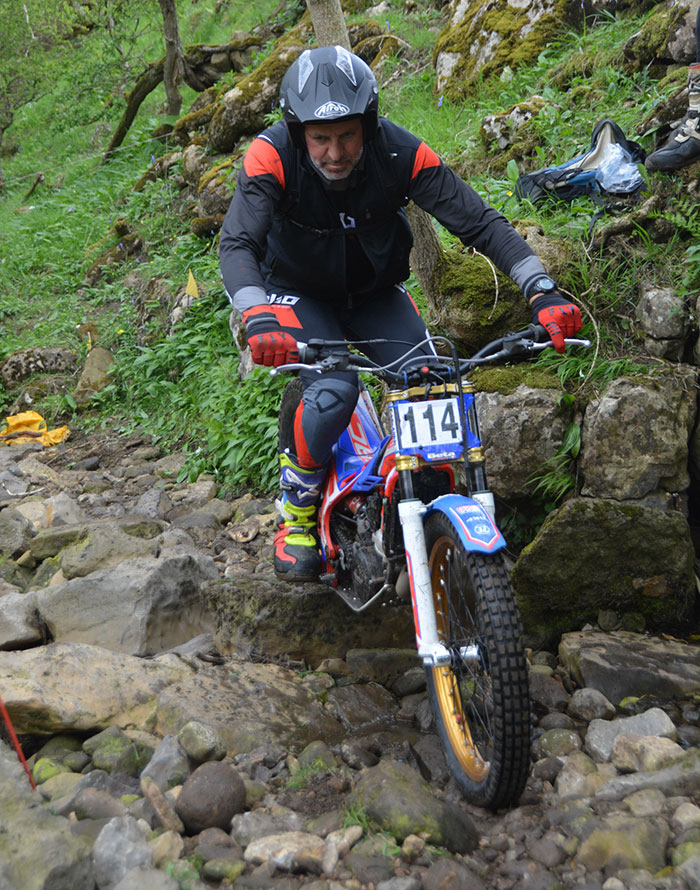 A huge thank you to all the landowners and observers, as well as organisers and helpers. A particular thanks to Sandra Fowler for a brilliant job as Secretary and to Chris Wallis for turning the results around for 180 riders in 40 sections by 7pm the same day. A massive team effort by all involved. Richmond Motor Club looks forward to welcoming riders back to Coverdale at the end of the month for the Blue Bar Two Day Trial, held on 27th and 28th May.
Photos: Charlotte Brown
Report: Charlotte Brown & Sam Lambert
Results:
Hard Course
Class A – Championship Course
Ian Austermuhle (Beta) 3, 2. Richard Sadler (Vertigo) 4, 3. Tom Middleton (Vertigo) 15
Clubman Course
Overall & Class D Over 40s:
Roger Williams (Beta) 3, 2. Simon Hisock (Montesa) 4, 2. Adrian Harrison (TRRS) 4
Class C – Clubman:
Josh Brown (Beta) 5, 2. Jamie Jackson (GASGAS) 9, 3. Katy Sunter (GASGAS) 16