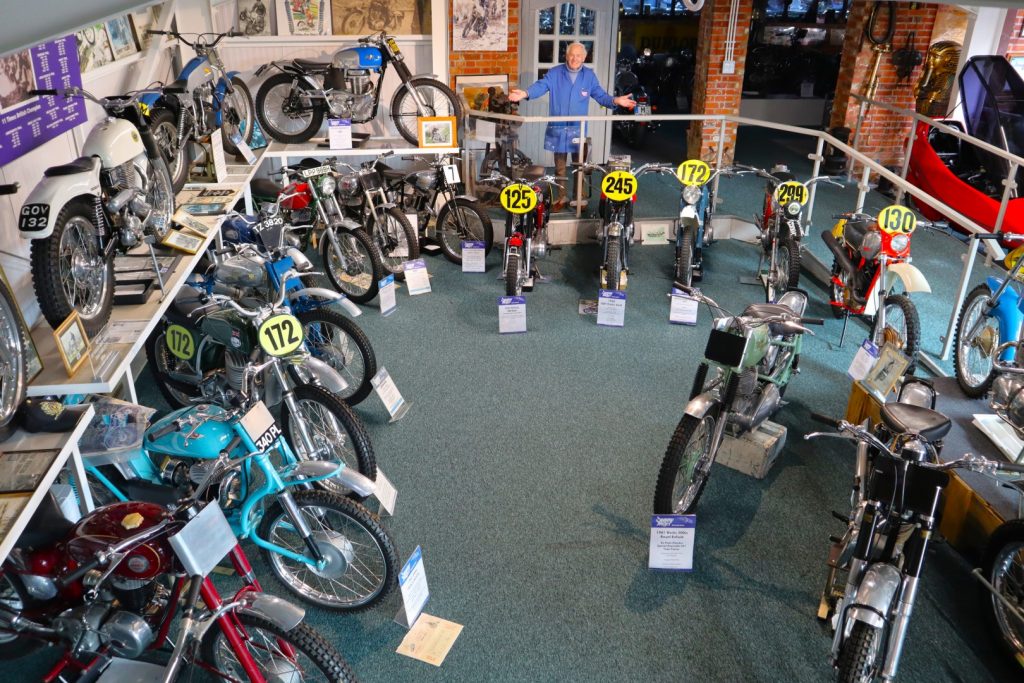 Sammy's remarkable Off Road collection can now be seen in all its' splendour in the newly created Off Road Hall, housed in the museum's new 10,000 ft² extension which was officially opened by The Duke Of Richmond on the 22nd July 2021.
This breath taking display brings together probably the world's greatest collection of Off Road bikes and includes world record breakers, leading designs and bikes that have changed the motorcycling world forever.
Sammy designed and developed many of these winners himself, including: Ariel GOV132 – 1st Bultaco Sherpa which won five British Championships – 305cc HiBoy Honda – 250cc HiBoy Bultaco – 350cc Hiro Miller – SHS Samuel Hamilton Special, on which Sammy won his first premier award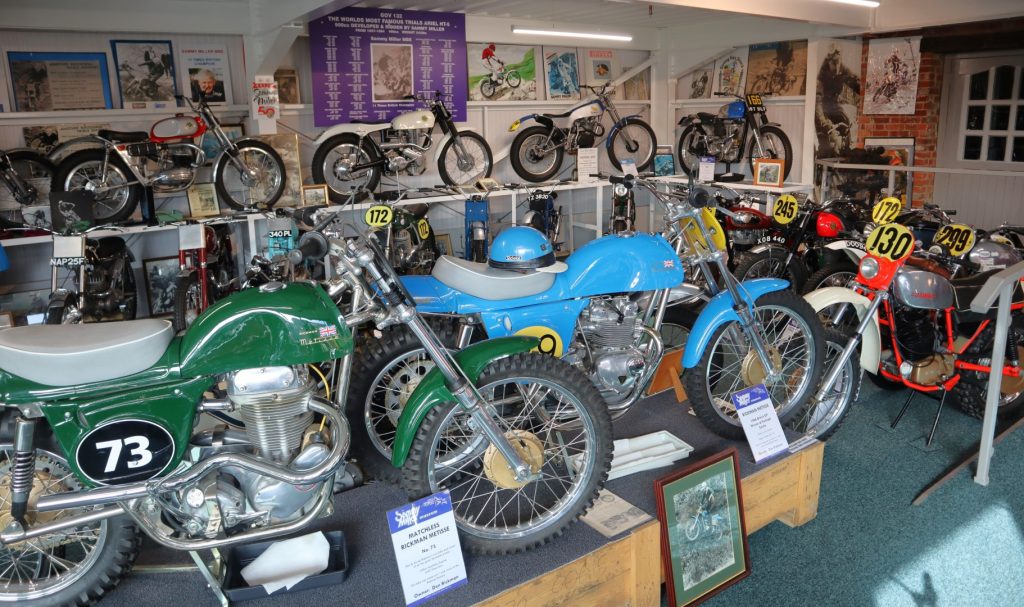 Sammy's mighty Ariel GOV132, on which he won a staggering 380 premier awards and no less than 6 British Championships can be seen alongside Gordon Jackson's famous 187BLF ex-factory AJS and winner of the 1961 Scottish Six Day Trial.
Long track world champion, Simon Wigg's Jawa stands amongst other greats such as the world champion Rickman Scrambler, Don and Derek Rickman's own bikes plus Greeves Off Road bikes, Cotton, Royal Enfields, DMW, Cheetah, James, CCM, New Imperial and George Sartin's 250cc 1973 Talon Mickmar.
As if that wasn't enough, Sammy's new Off Road Hall also has the greatest collection of ISDT bikes anywhere in the world. It is remarkable to see so many together, all restored and in full running order.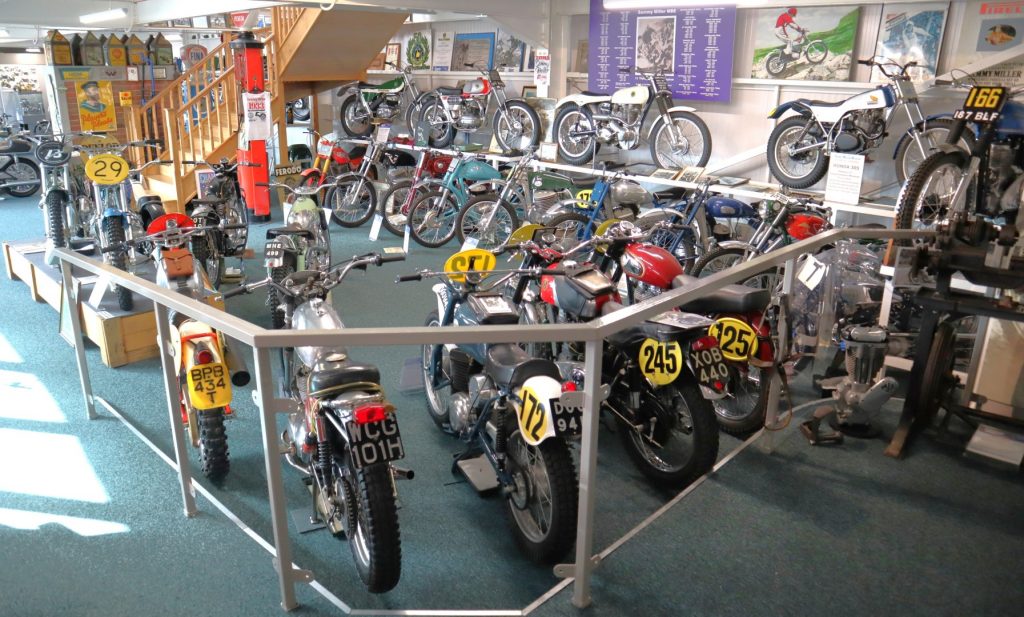 The Sammy Miller Museum in New Milton, Hampshire is crammed full of interesting machines – including plenty of trial icons.

Sammy Miller Motorcycle Museum, Bashley Cross Road, New Milton, Hampshire BH25 5SZ.

Tel: 01425 620777

www.sammymiller.co.uk for our opening times, further information and details.