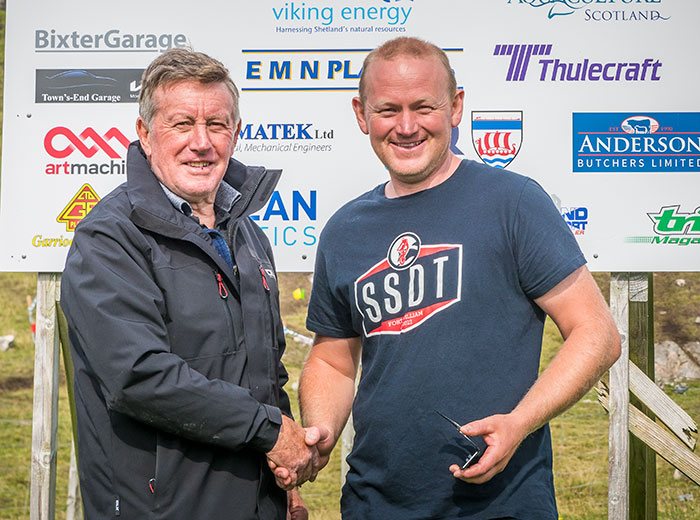 Despite the economy doing it's best to scupper us, the second Shetland 2-day trial took place this weekend at West Burrafirth on the Shetland islands. 40 riders made their way north for two days of spectacular moorland and shoreland sections. Moving the trial from Midsummer in June to mid-August has eliminated several of the issues we had in 2019 with Conservation groups.
Saturday dawned wet and gloomy adding more rain to the already sodden moorland. The Shetland Trials Group had opened out many more of the rocky burns around the West Burrafirth moorland much to the appreciation of the riders. Two Laps of 20 section awaited the riders however thick mist on top of the hill slowed them down significantly. Thankfully Sunday was bright and breezy, the wind helping to dry the ground significantly easing many of the new sections.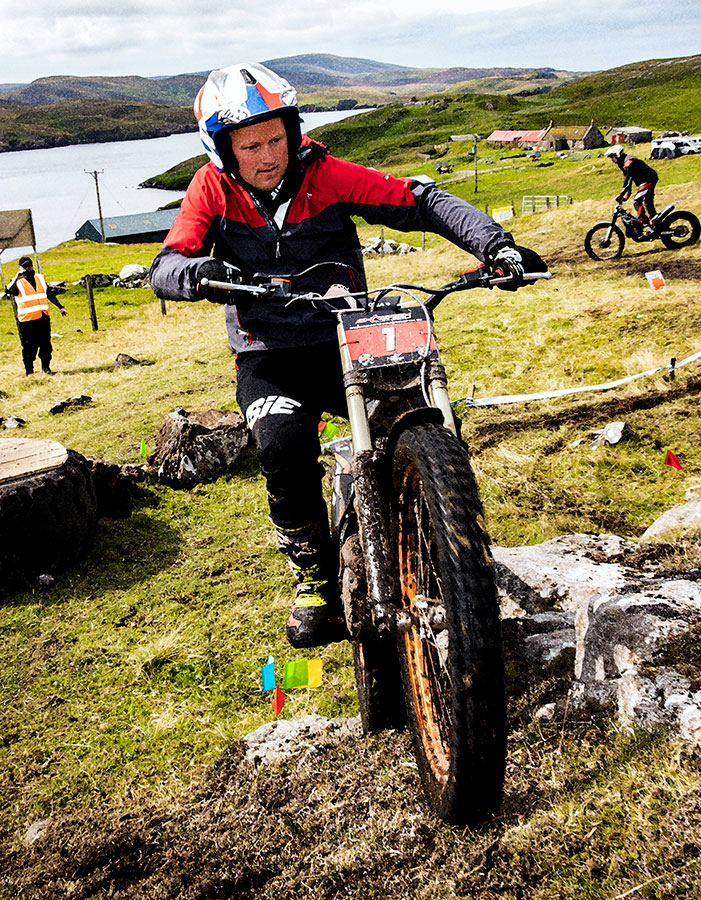 Consistent riding from Cumbria's James Johnston saw him take a solid win in the Expert class, his strong lead gained over Saturday was never challenged through Sunday. Kevin Dignan took second from Lochaber compatriot Jamie McIntyre.
A few no shows left only three sportsman riders which was reduced to 2 following an awkward fall from Graeme Wilson early on his second lap on Saturday, the big waterfall causing him issues. Scores were close on the Saturday however Fife's Connor Paton's 2 mark loss on lap two on Sunday was enough to see him move ahead of Kris Gilyeat from the North East of England. The over 40 Sportman class was a North East England competition contested by Gilyeat's travelling partners Glen Quinn and Kevin Chapman, Quinn taking the win by a significant margin.
The Clubman class was the most closely fought class with Cumbria's Jonathan Wren keeping his Saturday buffer to win from Connor Smith. Smith riding the only E Bike in the trial dropped only two marks on Sunday but Wren's consistency maintained his lead. Martyn Pratt took third with a brilliant clean lap on Sunday pushing him well ahead of fourth place Andrew Smith.
Steve Currey won the Over 40 Clubman class by a significant margin with some very consistent laps over both days but behind him scores were tight. Lead route marker Gordon Tulloch from Brae in Shetland took second from title event sponsor Adam Chadwick. Chadwick took third by a single mark from David McPherson following a brilliant 7 mark second lap on Sunday. Both Shetland riders have improved massively from the first trial in 2019.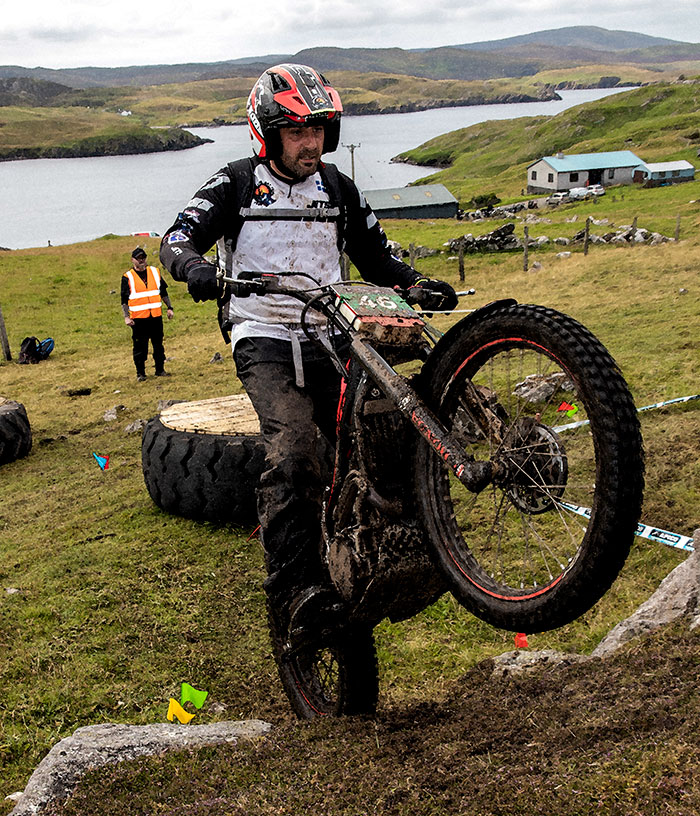 16 times British Sidecar Trials Champion Robin Luscombe showed all his class as a trials rider taking the win on his BSA Bantam including a clean last lap on Sunday. Inverness' Billy Matthews took second ahead of Brian Morrison. Both dropped 22 on Saturday, Matthews proved more consistent on Sunday take second. Sadly former TT and GP winner Mick Grant had to retire on Saturday after an awkward fall.
We only had one youth rider in Inverness' Suemas Last. Riding the harder Blue route he showed how capable a young rider he is.
The beginners route was contested largely by the Shetland riders, three of whom rode their first ever trial. One of them, young Hendrik Irvine was the most consistent of them all taking the class win over Ian Hornby and other first timer David Lewis.
Despite the low numbers the trial was a great success with nothing but great feedback from the Riders, Hopefully we'll be back in 2024.
Experts
1 James Johnston 83 marks lost
2 Kevin Dignan 109
3 Jamie McIntyre 139
Sportsman
1 Conner Paton 57
2 Kris Gilyeat 72
Sportsman Over 40
1 Glen Quinn 60
2 Kevin Chapman 108
Youth A
1 Suemas Last 83
Clubman
1 Jonathan Wren 26
2 Conner Smith 29
3 Martyn Pratt 54
Clubman Over 40
1 Steve Currey 16
2 Gordon Tulloch 55
3 Adam Chadwick 69
Clubman Over 50
1 Robin Luscombe 16
2 Billy Matthews 34
3 Brian Morrison 45
Beginners
1 Hendrick Irvine 91
2 Ian Hornby 98
3 David Lewis 124
Picture Credits
Jimmy Johnston and Adam Chadwick – Donald Young
Presentation pic – Brian Gray