VERTIGO AND JAIME BUSTO WRAP-UP AN HISTORIC SEASON, CROWNED 2022 SPANISH CHAMPIONS
Vertigo puts a great end to a phenomenal season winning the Spanish Championship for a 2nd year in a row with Jaime Busto, the Spaniard won 5 out of the 7 events and never missed the Top 3.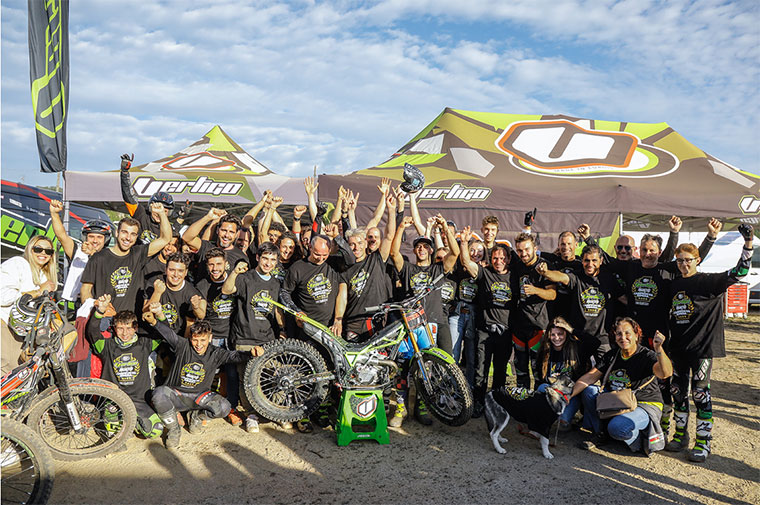 This fantastic result confirms the 2022 season as the most successful campaign for Vertigo so far, with victories, podiums and great results at the most important and historic events in the world of trials. The Spanish Championship adds another to other previous achievements like the TrialGP Vice-World Championship and the 3rd place in the X-Trial season, with Busto being able to win at least one GP of each series, in Hospitalet de l'Infant outdoors and Andorra indoors.
Other prestigious results have come from the SSDT, the most demanding and challenging trials event, in which Vertigo took its 5th win with Dougie Lampkin, the Scott Trial win with Jack Price, Theresa Bauml's Trial2 Women Vice-World Championship, the 3 Jours de la Truyere overall victory with Pau Martínez, the Belgian Championship with Emile Mattheeuws, the Finn Championship with Timo Myöhänen or the French Senior 1 Championship with Leo Guiraud. Apart from that, Vertigo had an impressive number of riders taking part in all these events, which confirms the growth of the brand and the trust of professional and amateur riders on the green machinery.
All these achievements have exalted the Nitro as the most successful 2-stroke trials bike in the market, also the most competitive and reliable, proving its capabilities to reach the top step of the podium in any race format and weather conditions.
In Cal Rosal, Busto was able to celebrate the title from the 3rd step of the podium. Despite carrying a 16-point advantage over the 2nd in the Championship, he couldn't rest in the laurels as sections were far from easy, featuring big rocks and very technical steps. The Spaniard has won no less than 5 out of the 7 events of the calendar and finished third in the other two occasions, giving him a well deserved 2nd consecutive Spanish Championship.
Pau Martínez also finished the season in style, winning in Cal Rosal and taking 2nd in the Championship, while Vertigo collected further 5 podiums over the weekend.
This is a great end to an historic season for Vertigo, which certifies the massive evolution of the Nitro while consolidates the racing project of the brand. Thanks to all these achievements, Vertigo will continue to work with even more ambition and the aim to continue making history in the world of trials.