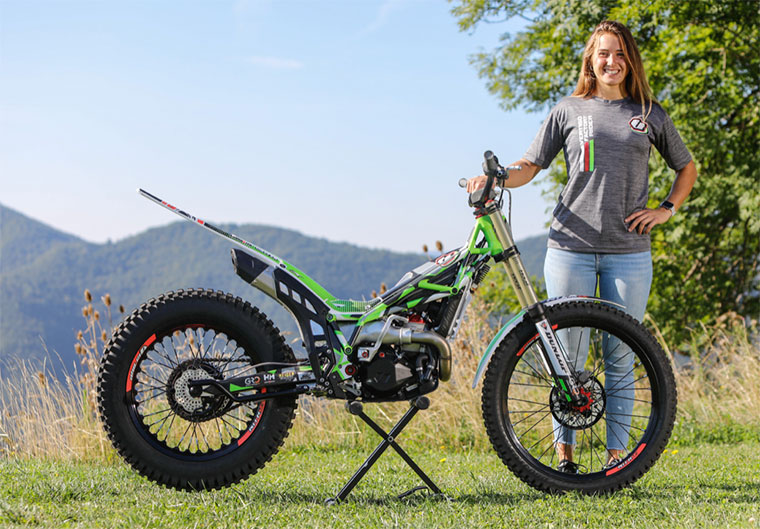 Vertigo would like to express its sincere thanks to Berta Abellán for her commitment, hard work and outstanding results over the last four seasons. Both parts have agreed to take different paths in 2022 and the whole team at the Factory wish her the best for the future.
Since joining the team in 2018, Abellán has hugely improved her skills and technique on Vertigo machinery to undoubtedly become one of the most important female riders in the world. She has always finished inside the Top 3 of the TrialGP Women World Championship with two runner-up results and two third places, won the TdN in two occasions with Team Spain and was crowned European Champion in 2018. Further success was achieved in the Spanish Championship, where her dominance meant three titles in the premier class. Vertigo and Abellán's last outing was at the Barcelona X-Trial, where she finished 2nd at the helm of the 2022 Nitro.
Vertigo will continue to support the Women's class and in that sense, the team is looking forward to announcing some news in its riders line-up for the 2022 season pretty soon.