Vertigo is proud to introduce the new Titanium R Limited Edition MY2022. With a limited production of 40 units, the Titanium R is without a doubt the most exclusive trials motorcycle in the industry, featuring extensive unique features like the titanium chassis, optimised for this 2022 model by introducing a new mechanised shock absorber support also made of titanium.
Another component to highlight is the new, smaller and detachable mechanised clutch cover which contributes to differentiate this model from any other existing in the market.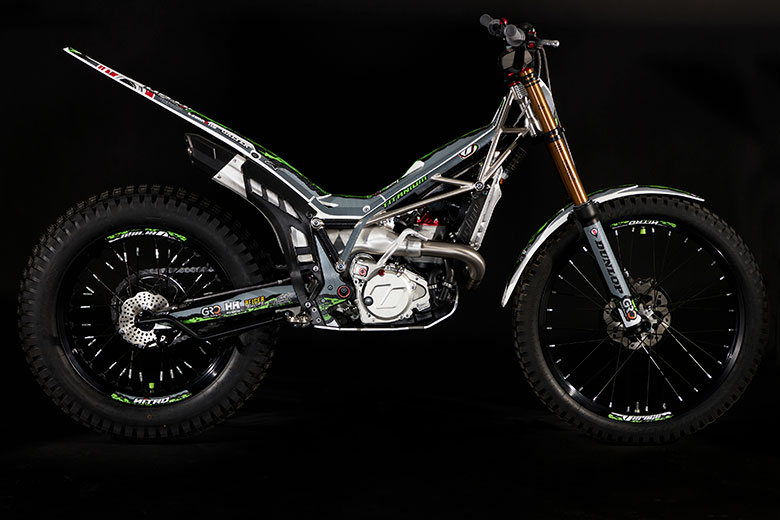 The Titanium R 2022 is the first and only series trials model in the market to mount Tech Factory Kashima Gold forks, which along the 3-way Reiger shock absorber, provides outstanding riding dynamics. The user can easily adjust the settings to suit its preferences.
Additional distinctive components of the Titanium R 2022 include the Raptor foot-rests, with the serial number engraved on them, like in the limited series chassis plate.
The titanium muffler, one of the most valued components by Vertigo users, is also a special feature of the Titanium R 2022.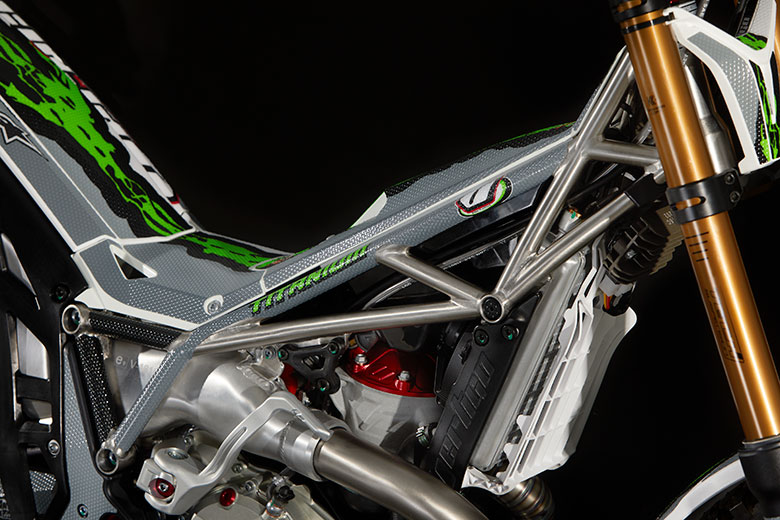 A significant innovation is the incorporation of a new inlet manifold, with a built-in temperature and pressure sensor.
A mechanised brake pedal in black is also included in the list of specific components.
The list of features of the Titanium R 2022 also carries a 6mm Costa Parts crankcase protector in aluminium 7075, offering exceptional protection to all components.
The carbon caps of the engine also contribute to the protection against bumps or scratches on the most sensitive areas of the bike, which significantly increases its reliability and reduces maintenance.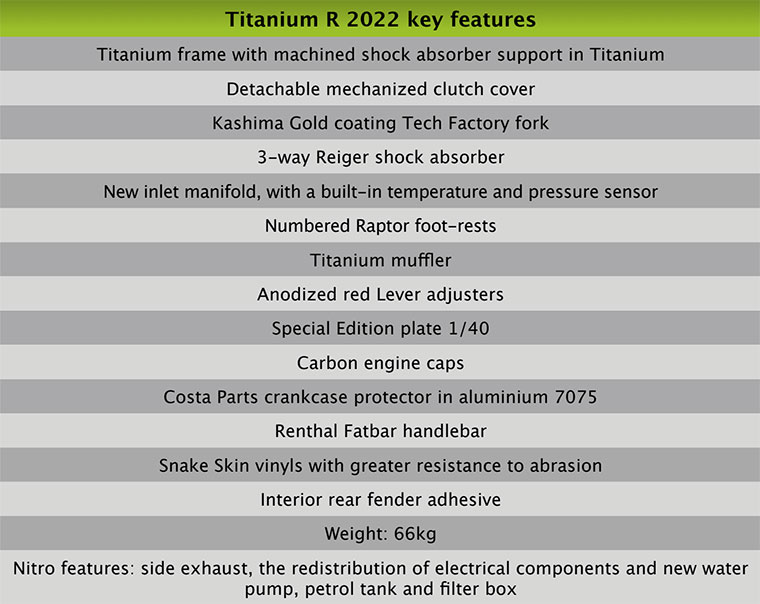 This season, the value of the Titanium R is even greater, as it is the first model of the Titanium saga to incorporate the novelties introduced by the 2022 Nitro model such as the side exhaust, the redistribution of electrical components and new water pump, petrol tank and filter box.