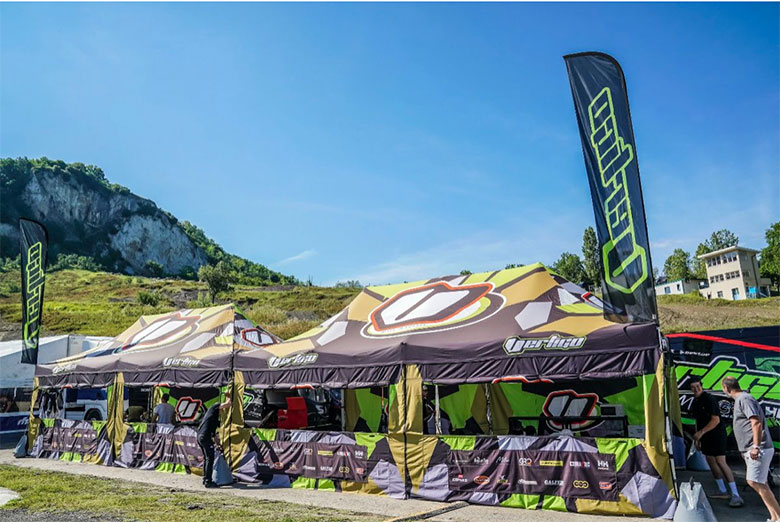 Round four of the TrialGP World Championship calendar, which took place this weekend in San Marino, saw Vertigo rider Alfie Lampkin return to the Trial3 podium.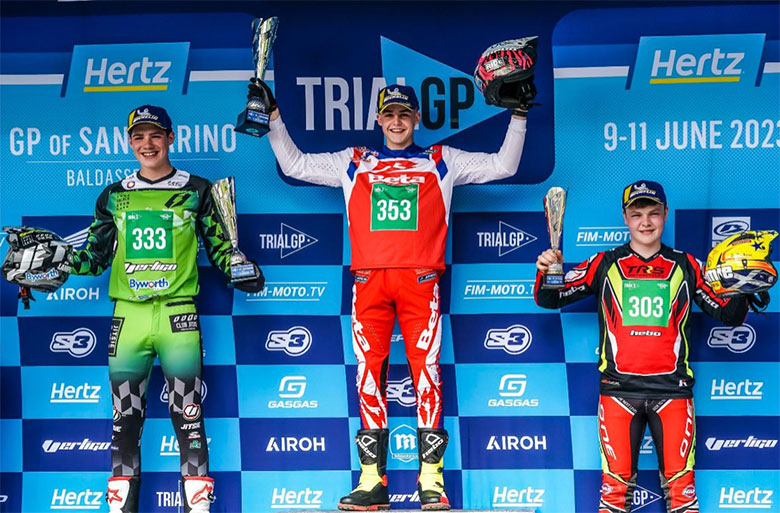 Another tough World Championship trial, this time in San Marino. The weather conditions were far from a smooth ride for Vertigo Motors' debut in the tiny country defined by Mount Titano. Heavy rain in the days leading up to the trial, and especially after the Saturday session, wreaked havoc with the terrain in some of the sections, whose impracticality caused the organisers to modify the originally planned route. However, the twelve altered sections were no easy feat either.
British rider Alfie Lampkin, behind the bars of the Vertigo RS, achieved another podium position on Saturday. This time the rider posted runner-up spot after a delicate ride in the treacherous conditions. On Sunday, however, he remained out of the prizes, tying on points with Frenchman Piquet but losing out due to the times. Lampkin remains third in the championship standings, although he still lies slightly ahead of his closest rivals.
In the Trial2 category, the extremely closely-matched field makes it tough to stand out in terms of points. Nevertheless, Pau Martínez once again picked up points over both days of competition in the most hotly contested class, with his team-mate Mattia Spreafico, turning Saturday's standings around with an excellent seventh place on Sunday at the controls of the Vertigo Nitro RSR. Both riders are tied on 38 points in tenth place in the championship. Neither Adrià Mercadé and Emile Mattheeuws were able to achieve their particular goals. Mercadé's best result was 19th on Sunday, while the Belgian, who was 26th on Saturday, crashed heavily at the start of the trial on Sunday, which hampered his progress over the rest of the event.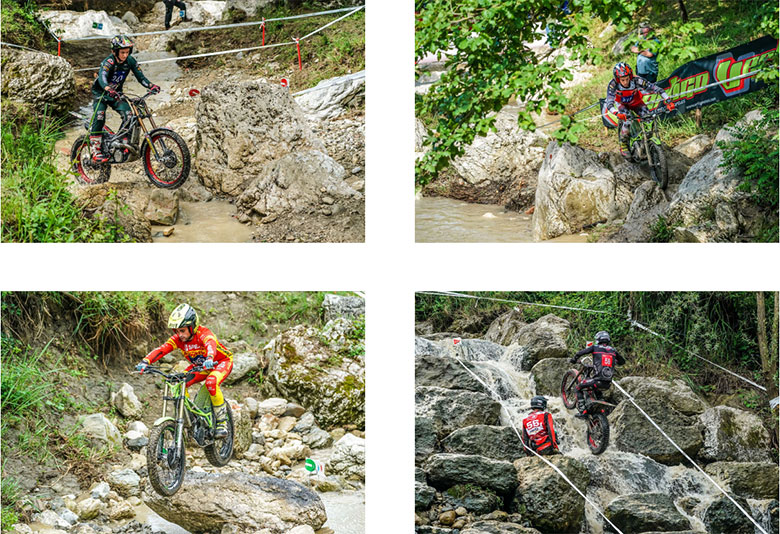 Another Vertigo Nitro RSR entry, belonging to Miquel Gelabert, competed in the trial in the top category, TrialGP. The Catalan rider, a privateer, took two seventh places on his return to competition.
The next round of the World Championship will take place this week. The regular stop-off of TrialGP in Andorra will be held, once again, in Sant Julià de Lòria with a double-date competition.