The TrialGP World Championship came to an end this weekend in Vertolaye (France), being the last round for all categories.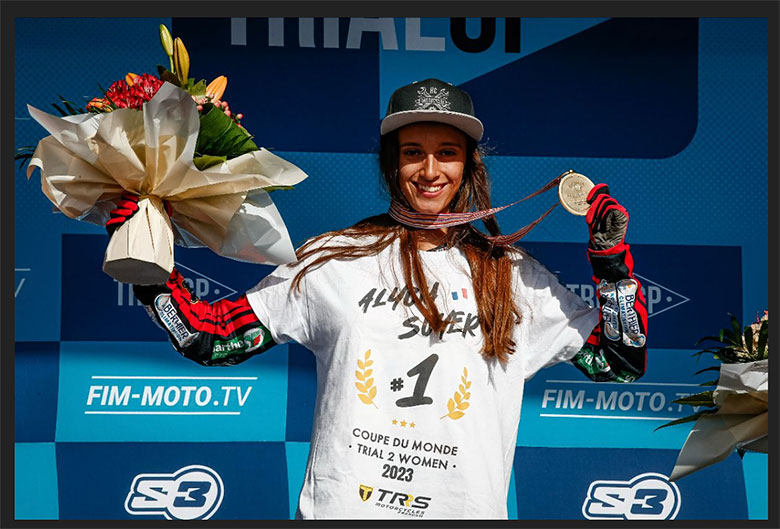 After the Italian round in Sestriere last July, the outdoor Trial World Championship came to an end this weekend with the seventh and final round, the TrialGP of France.
Adam Raga achieved a P5 & P8 in both days of competition, which placed him in fifth position in the Championship, despite not taking part in the two days of competition in Andorra due to his meniscus injury..
JAMIE GALLOWAY BACK ON TOP OF THE PODIUM
Jamie Galloway had a great weekend, with a performance that went from strength to strength. The young TRRS rider managed a second position on Saturday, where he couldn't find the desired feeling in the demanding sections.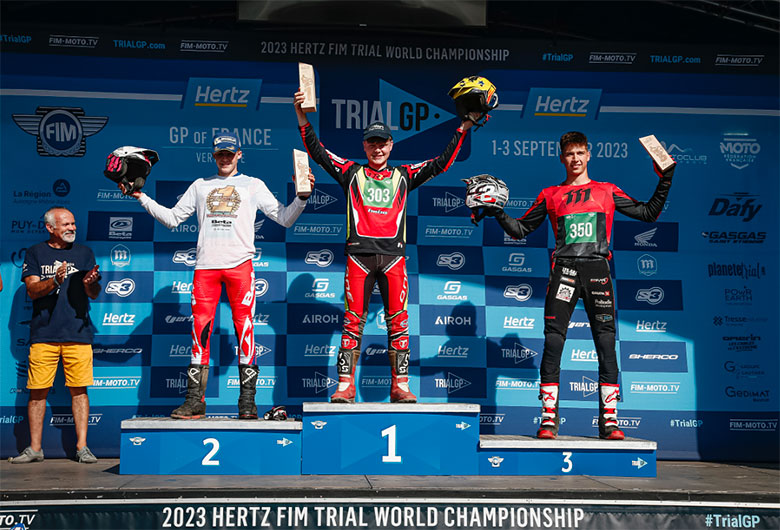 On Sunday, the British rider put in a great performance on his TRRS ONE RR 125cc, which took him to the final victory in the Trial3 category and third place in the Championship.
ALYCIAR SOYER – NEW WOMEN TRIAL2 WORLD CHAMPION
In Women Trial2, Alycia Soyer had another great weekend with a win on Saturday and a fourth place on Sunday to claim the World Champion title.
I am very happy to win the championship," said Soyer. "Today was not a good day for me and I made some big mistakes, but I am still the champion..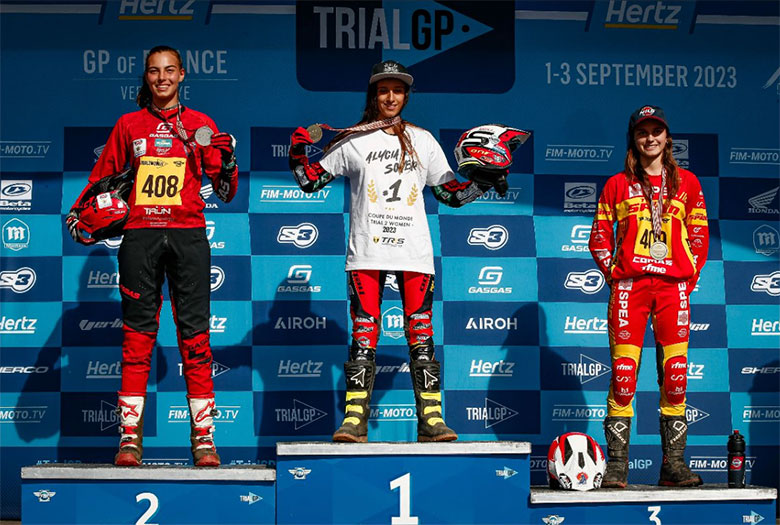 While this concludes the 2023 Hertz FIM Trial World Championship, the outdoor season does not end until the Trial des Nations in Auron, France, from 8 to 10 September.