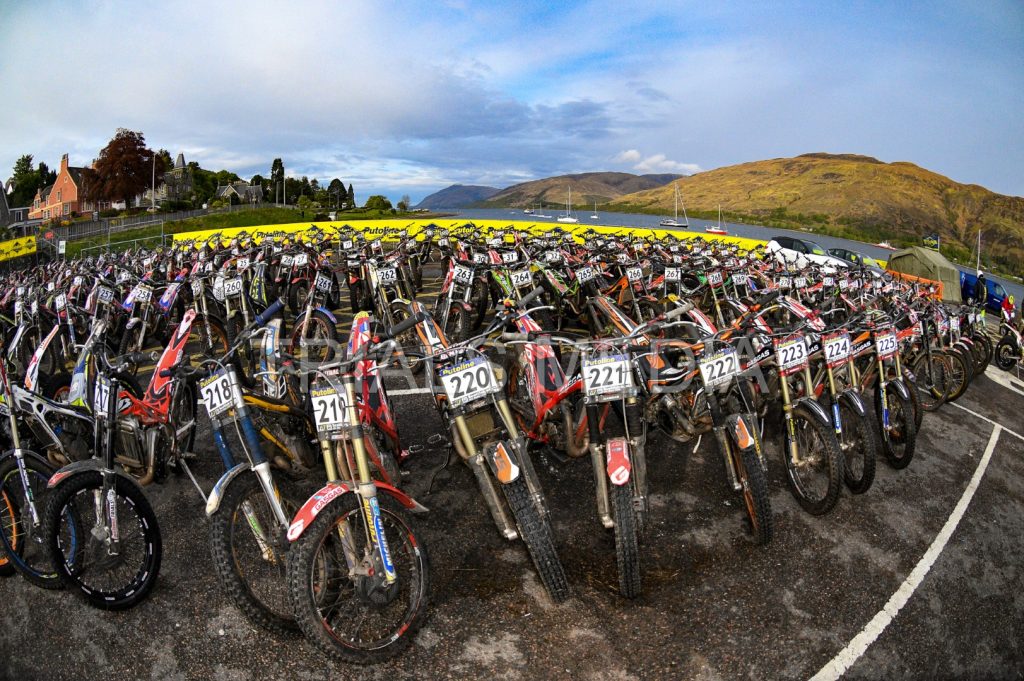 2022 GASGAS Scottish Six Day Trial Support Registration
It is necessary to click on the link below to register your GASGAS for official support at the 2022 Scottish Six Days Trial
Click on the link here: https://form.jotform.com/220732248397056
GET ON THE GAS AT THE SCOTTISH SIX DAYS TRIAL!
GASGAS WILL BE READY AND WAITING WITH TECHNICAL BACKING, PRIZES, AND GOOD TIMES AT THE ICONIC SSDT
It's the biggest, most iconic, and toughest trial event on the planet. And we're rolling out the red carpet, ramping up the support levels, and generally getting ready for a seriously good time at the Scottish Six Days Trial! For over a century, riders have been pitting their skills against the gnarly Scottish terrain (and the infamous weather) and with the 2022 event just around the corner, we're packing our bags and loading up our trucks in readiness for a fun-filled week in Fort William.
Full GASGAS rider support service available at 2022 SSDT
Highest placed amateur GASGAS rider will win a free ride at 2022 Red Bull Erzbergrodeo
All GASGAS finishers entered into draw to receive a €500 GASGAS voucher
A lot has happened since the last running of the event in 2019, especially at GASGAS. What hasn't changed is our love for trial and our belief the SSDT is an absolute must-do event on the trial calendar. As such we're pleased to announce that we're providing a support service for all GASGAS riders at the 2022 SSDT, as well as rewards and incentives for all those who Get On The Gas!
First and foremost, GASGAS will be on-site offering GASGAS Technical Support and Spares, ensuring all GASGAS riders can keep their machines in prime working order throughout the gruelling six-day event. GASGAS will also be in the paddock to offer support, with mechanics available to answer and assist with any issues any rider might have, as well as making available a full spare parts service throughout the week. We want every GASGAS rider to reach the finish and we'll do all we can to support those competing.
We also want to get to know all GASGAS competitors, and media, before the event starts, which is why on Sunday, May 1 we're inviting all TXT riders, and their mechanic or partner, to a pre-event lunch. It'll be a relaxed get together, no need for a shirt or tie, where GASGAS staff will introduce themselves ahead of the event, enjoy some good food, and, most importantly, show everyone where the all-important tea and coffee making facilities are! We'll also distribute some gifts to all GASGAS competitors, to say thanks for choosing GASGAS for the 2022 SSDT.
Throughout the week we'll be rewarding special efforts from GASGAS riders. Finishing the SSDT is a huge achievement, so the names of all GASGAS-mounted finishers will be put into a draw where we will randomly select a rider to win a €500 GASGAS voucher, to upgrade their machine or to invest in some new clothing.
But best of all, GASGAS will offer the top-placed amateur GASGAS rider the chance to take on another iconic event – the 2022 Red Bull Erzbergrodeo!
The lucky winner will have a few weeks to either rest up or get training before GASGAS takes them to the Iron Giant. We'll supply a GASGAS EC enduro bike and take care of the entry and accommodation, so all the lucky winner will need to do is focus on getting on the gas!
See you all in Scotland!