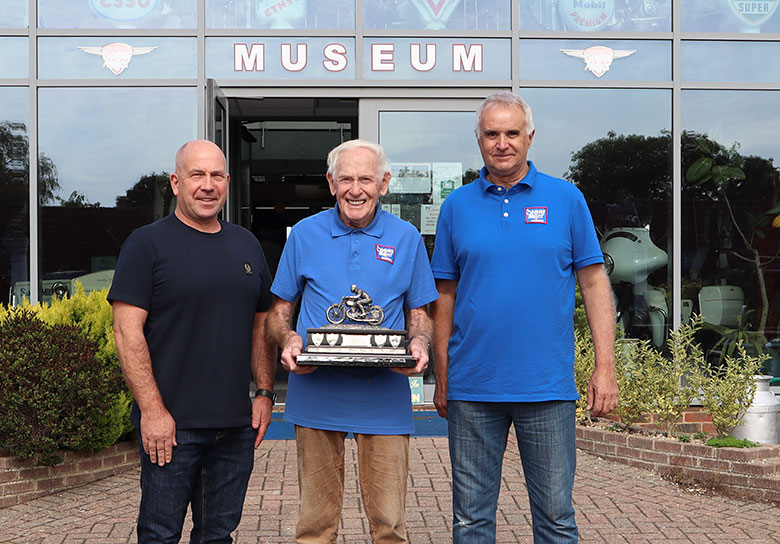 One of the oldest trials in the UK, dating back to 1935, the Perce Simon Trial, will be held once again this Autumn, in memory of the great rider.
The Ringwood MC & LCC are running the Southern Centre Championship Round of the Perce Simon Trial on Sunday 30th October at Ashley Hollow, Ringwood.
This is signposted off the A31 and full details can be found on the ACU website.
The famous Perce Simon trophy will be awarded to the Expert Class winner and Chief Starter, Sammy Miller MBE will also be presenting cash awards to the podium finishers.
Andy Kilby, clerk of the course, promises some serious climbs!
As always, there will be a burger van with refreshments available.
Entry is via the ACU website; www.acu.org.uk