3RD PLACE FOR JAIME BUSTO IN THE 2021 X-TRIAL WORLD CHAMPIONSHIP
With a 4th place at Barcelona X-Trial, last event of the 2021 season, the Spaniard secured 3rd place in the Championship. Berta Abellán made history by finishing 2nd in the first ever Women's Trophy.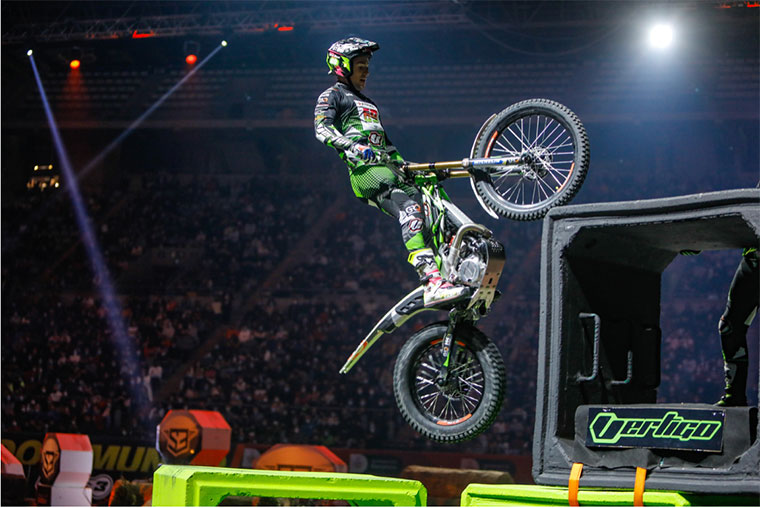 One week after being crowned Spanish TR1 Champion, Jaime Busto closed the 2021 season brilliantly at the Barcelona X-Trial, ​​the last scoring event for the 2021 Indoor World Championship, with a tight 4th place that gave him the 3rd spot in Championship standings to wrap-up a spectacular year at the helm of Nitro, with which he had already achieved 3rd place in the TrialGP series. Berta Abellán completed a fantastic night for Vertigo taking second in the first Women's Indoor Trial in history.
The Palau Sant Jordi witnessed Jaime Busto's impressive form. The Spaniard put in an impressive display of confidence and technique in the opening lap posting the best score with only 2 marks, 4 less than Toni Bou and 6 ahead of Raga. In the second round he couldn't quite keep up the pace and finished just one point shy from entering the final with a score of 13. After a close fight against Raga for 3rd he finally had to content with 4th.
Barcelona made history yesterday by holding the first ever Women's Indoor Trial in history. Berta Abellán didn't crack under the pressure of a packed Palau Sant Jordi Stadium and put in a sensational performance on the day she was debuting on the 2022 Nitro. She only left 1 mark throughout the 4 section course and only Emma Bristow was able to beat her with a feet-up outing.
Vertigo thus ends an exceptional and intense season, in which the emergence of the new Nitro in September has played a key role for Jaime Busto to achieve third place in the World Outdoor and Indoor Championships with a total of 6 podiums between both disciplines, while the new Vertigo model helped Berta Abellán on her way to 2nd place in the Women's Trophy in Barcelona.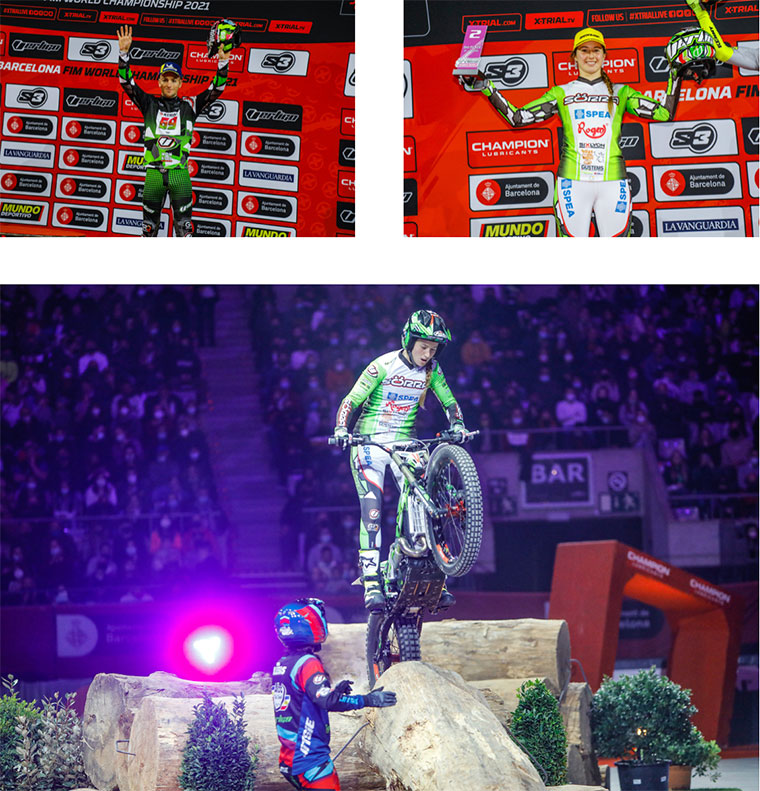 Photos: R.Rovira Media