Adam Raga has closed the world championship season with a new runner-up title, in this case in the X-Trial category. A title that adds to the one already won a few weeks ago in outdoor, in the TrialGP category.
The expectations in the 44th edition of the Barcelona Indoor Trial were high for the TRRS rider, as he arrived with mathematical options to win the title. In a course where a couple of sections were "all or nothing", made Raga finished third, having to face his greatest rival, Toni Bou, in the second round.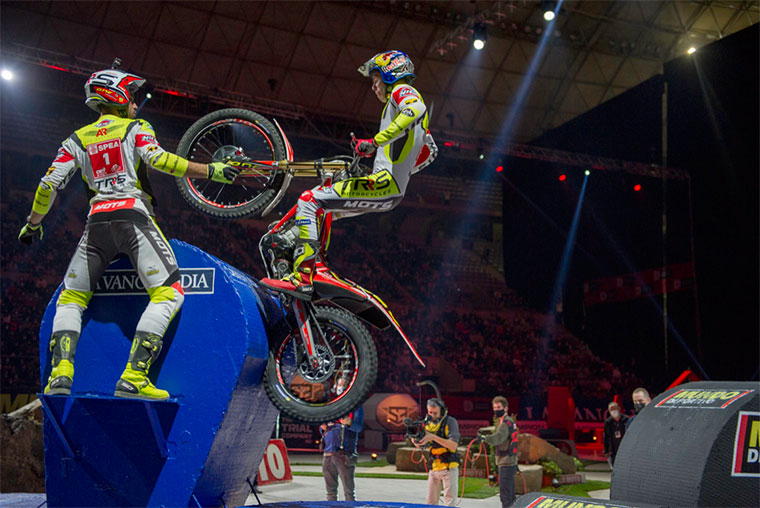 In this phase of the race Adam gave a great ride, but it was not enough to secure the pass to the grand final, having to settle for a great third position and the aforementioned runner-up.
We also highlight the great performance of Toby Martyn, on a TRRS RR 300, who despite finishing eighth, delighted the public of Barcelona with his technique and progression.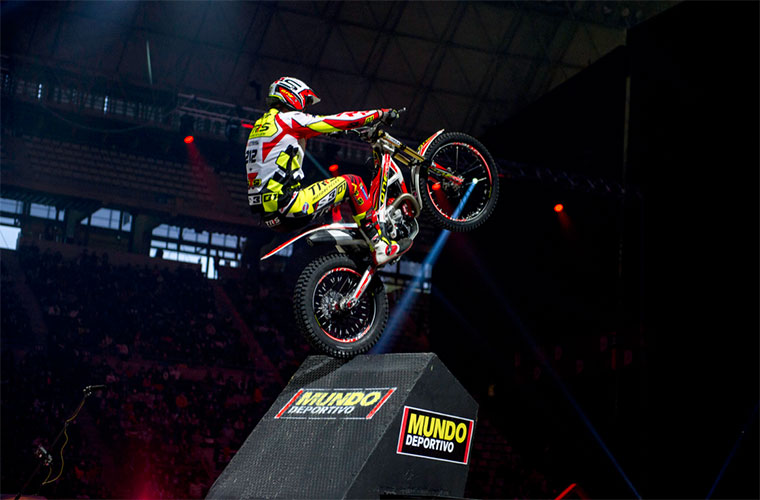 WOMEN´S TROPHY BARCELONA
The 44th edition of the Barcelona Indoor Trial awaited a historic event: the first world indoor competition for women. With a four sections race, the TRRS rider, Sandra Gómez, managed to climb to the third step of the podium. We also highlight the participation of the Norwegian TRRS rider Ingveig Häkonsen.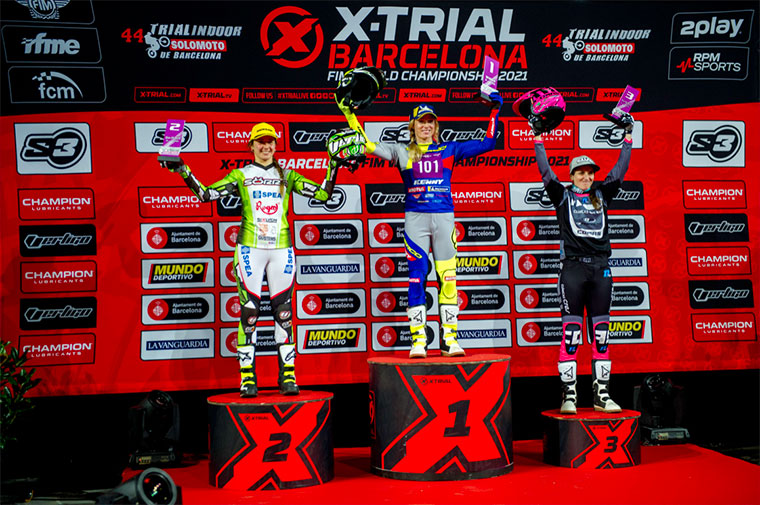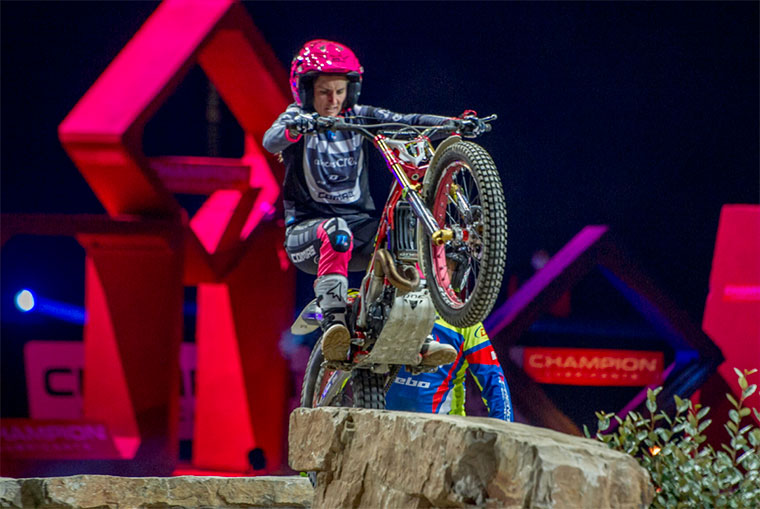 Adam Raga: P3 race – P2 championship
"My goal was to win the Trial and take the title but it was not to be. When I finished third in the first Round, it put me in the same group as Toni for Round Two and I couldn't quite get to the final. It was a demanding Trial in the first two Rounds and a little easier in the rest. Finishing runner-up in the World Championship for the ninth time is an important enough achievement for me because it means I am still at the highest level despite being the oldest rider in the Championship."