Former World Trials Champion Bernie Schreiber will be returning to Montana USA on the 40th anniversary of his double US National Championship victories there in 1982 to conduct a two day trials school during an event of five consecutive days that includes the annual Whiskey Gulch Two-Day Trials in Butte, Montana, June 15-19, 2022.
Schreiber, America's only World Trials Champion and Scottish Six Days Trial winner will hold his signature "Master Class Experience" two day school to start off the festivities and will be the Guest of Honor for the Champions Day celebration held on the third day. Schreiber will also take part in the finale, the Whiskey Gulch Two-Day Trials, an event that brought in over 100 riders from eight different states in 2020 as part of the Conquer The West Trials Series which began in 2017. This is a two day event series in the western USA where riders take part in at least four events to earn points towards their respective final positions and has expanded to include ten two-day events in 2022.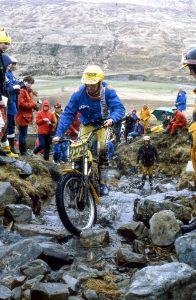 Montana is of particular interest to the 1979 World Champion ever since winning those two US Nationals on his way to securing the 1982 US National Championship title as the two events were a stark contrast of back to back days. The first National held in Bozeman on July 3 was very easy as Schreiber's 7 mark winning score proved, yet the second one in Whitefish was anything but as Schreiber's 144 mark score still stands as the highest winning score in the history of The US National Championship series.
Montana native Rich Hilbun organised that second record setting national in Whitefish and recently had the idea to contact Schreiber about returning on the anniversary to conduct a trials school. The five day format was the result of their following discussions along with Dan Larson of Mossy Rock Trials & Off-Road who organises and sponsors The Whiskey Gulch Two- Day Trials which began in 2009 and has taken place annually without interruption since.
Schreiber, who has a very unique approach to instruction that combines elements of hands on riding together with a strong focus on the mental side of the sport said, "I'm proud to be Guest of Honor at the Whiskey Gulch Two Day Trials in the beautiful state of Montana. The gold and silver treasure state of America is every trials rider's dream destination to discover the outdoors and off-road riding. In 1982, I remember taking home gold twice in Montana. Rich Hilbun and Dan Larson at Mossy Rock Trials & Off-Road are excellent organisers and together we came up with a plan to make this happen. It is very exciting returning in 2022 to teach, ride and celebrate in such a memorable place. Who knows, I might take gold again, but will be very happy with silver as well!"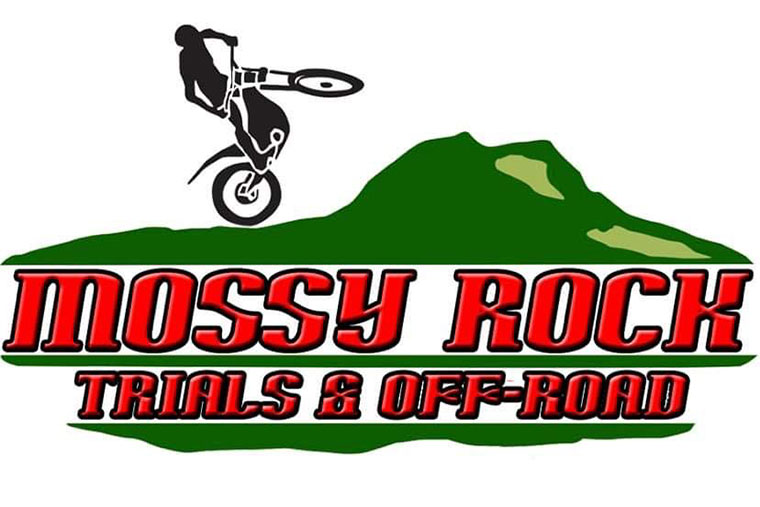 Hilbun, who made first contact with Schreiber about his return said, " That second 1982 national in Whitefish, we set the sections up to be difficult because the previous round in Bozeman was so easy. The weather didn't cooperate and it poured down rain. I remember Bernie saying it was like a round of the world championship. That was a great compliment and with Bernie doing his trials schools all these years later we thought to have him come back on the 40th anniversary, and are honored to have the legend of US trials return. Bernie made such an impact on the sport then and still today. We are all excited to host him as the Guest of Honor for the 2022 Whiskey Gulch Two-Day Trials week!"
Larson, who has owned Mossy Rock Trials & Off Road since 2011 and is an authorized dealer for TRS and Beta motorcycles, began his shop repairing bikes for trials riders primarily providing a means for riders in the South Central Montana area to have support and also specialises in restoring used bikes said, " As the organizer of the Whiskey Gulch Two Day Trials for the past 12 years and sponsor of the event with Mossy Rock Trials & Off Road since 2011, it is such a privilege to host America's greatest of all time trials riders. We have such a beautiful trials area here near Butte and I am thrilled Bernie will be making history with us once again! We will have the following classes for the Whiskey Gulch Two-Day: Novice, Amateur, Intermediate, SR Intermediate, Advanced, SR Advanced, Expert Sportsman, Expert, Championship & Vintage/Classic."
For information on the Schreiber Masterclass Experience Trials School and Champions Day, please contact: Rich Hilbun at trials213mt@gmail.com
For information on the Whiskey Gulch Two Day Trials and partnership opportunities, please contact: Dan Larson at dan@mossyrocktrials.com
Words: Matt Liberatore
Photos: Giulio Mauri/Fontsere