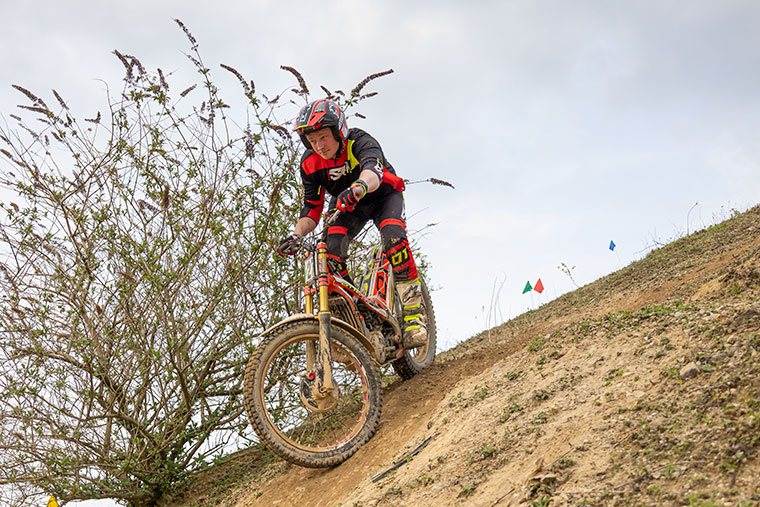 This Easter weekend saw the return of Acklams Beta Saturday night summer series run by Ripon Motor Club and what a return it was! A massive 143 riders entered the main trial, the biggest entry the club has seen yet, with a further 9 riders entered in the small wheels.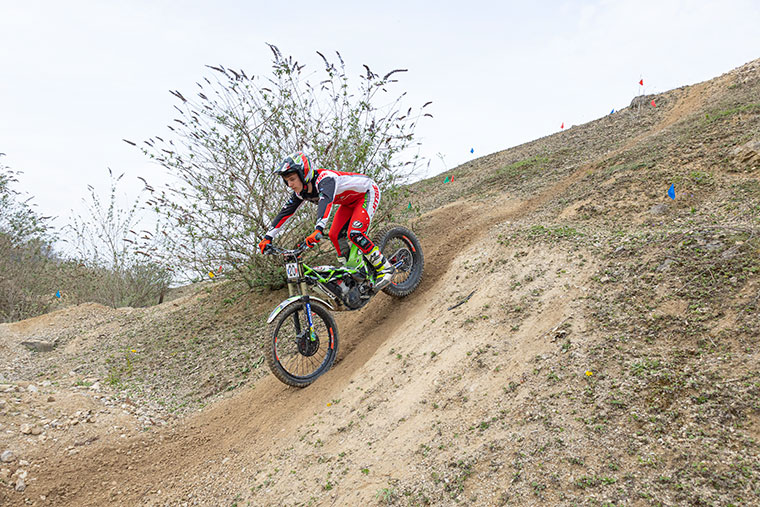 With the weather on our side, the event kicked off with the small wheels taking on new ground at Potgate Quarry. All 9 riders performed amazingly with this been only the 1st or 2nd outing for some of them. Taking the win for the hard course was William Hemmingway who across 20 sections only lost 13 marks. On the easy course, Ashley Pulman came top only dropping 2 marks, what a ride!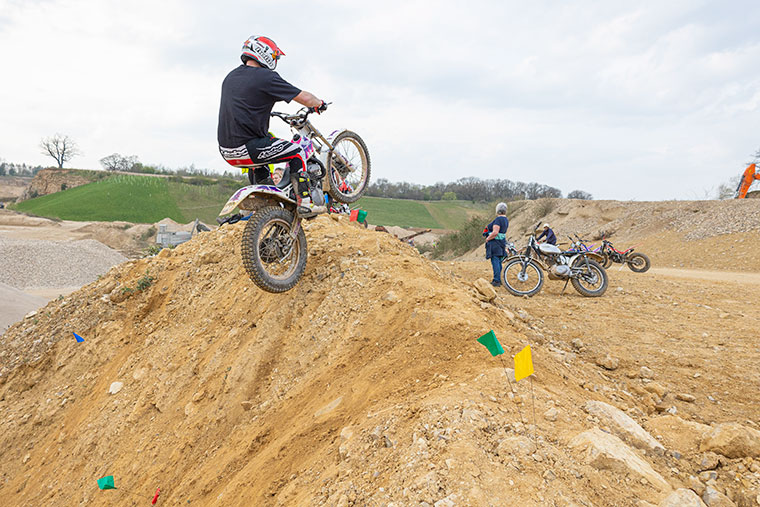 For the main trial; set to be a nice opening round; the 143 riders were treated to tight turns, hill climbs and lose ground underfoot which made the 12 sections trickier than some expected. The first lap of three taking the most marks whilst the routes got worn in, having said that, there was plenty of smiles to be seen.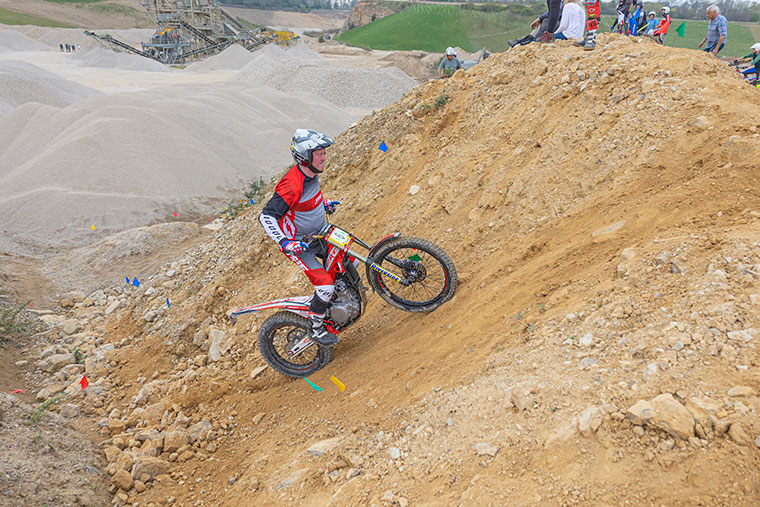 The hard course was a tightly fought battle between Dave Mawer and Elliott Laws, both riding Vertigos. Dave took the win from Elliott with only 1 mark separating the two, may the battle continue for the rest of the series. Riding a classic Honda, Anthony Ayrton took 3rd with 11 marks lost. Mawer (2), Laws (3), Ayrton (11), Roberts (14), Frost (15).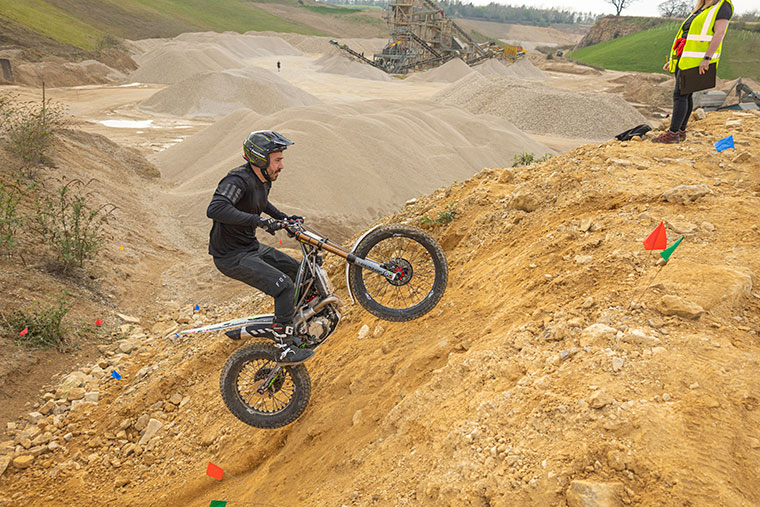 Following some great rides around the 36 sections, the top 5 Clubman A riders dropped less than 10 marks! Neil Gaunt won with an incredible ride only losing 1 mark at the very end of section 4. Michael Platts was close behind with 4 and Chris Laws coming in 3rd with 6 marks. Gaunt (1), Platts (4), Laws (6), Taylor (7), Harker (9).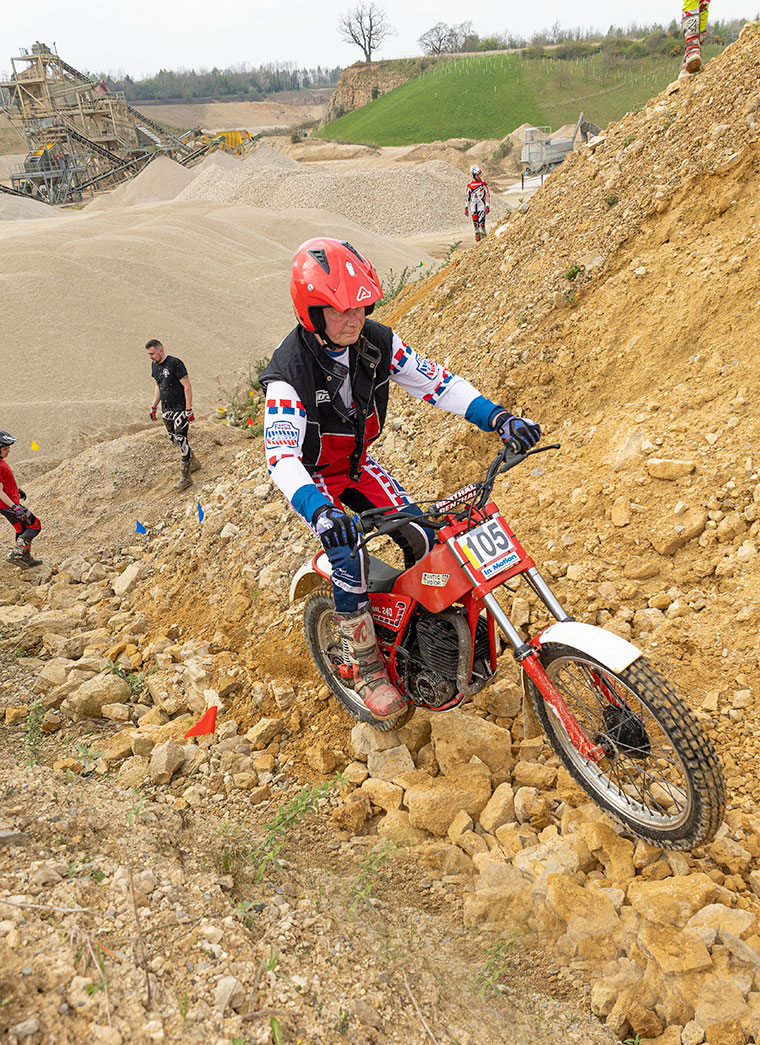 Once again, the old bikes came top on Clubman B with Ian Hall on an old Fantic topping the leader board with 2 marks, dropping only 1 mark on laps 1 & 2. Mick Benson, hot on his heels, came a very close second with Peter Hollingworth rounding off the top 3. Hall (2), Benson (2), Hollingworth (5), Thwaite (8), Simpson (8).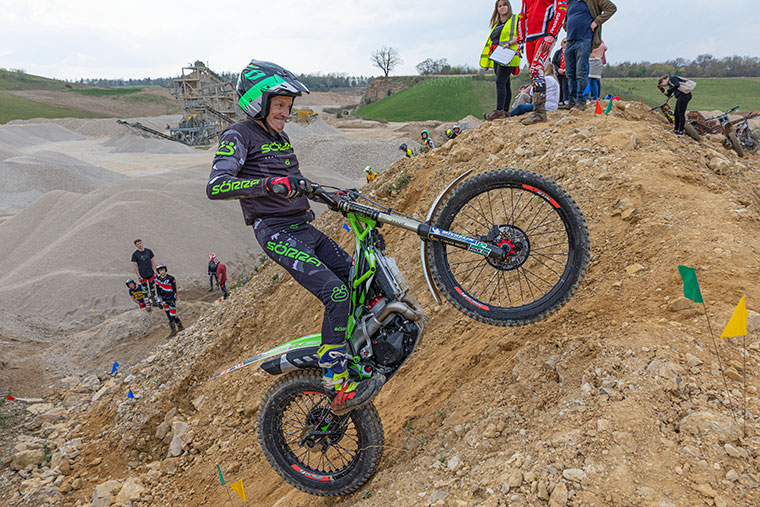 24 youth riders entered across the 3 categories and put in some fantastic rides! Elliot Cock narrowly took the win from Jacob Reeday on the hard course, Charlie Astwood winning green and Joel Thwaite taking the win on easy.
Full results are available on the website and facebook. Massive thanks go to Potgate Quarry for allowing the event to be held there and of course the observers.
Summer Series Rd 1 – Potgate Quarry 16-4-22
Round 2 is on 14th May 2022 & Adult Practice Weekend on 28th & 29th May 2022
Photographs : Neil Sturgeon