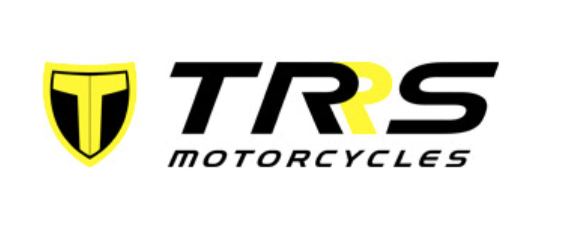 The fourth and fifth round of the Trial World Championship 2021 were held in the Andorran town of Sant Julià de Loira, leaving a very positive balance for TRS Motorcycles, adding a total of three podiums, including a victory for Adam Raga in the highest category. Overall, he is the TrialGP rider who scored the most points in the country of the Pyrenees.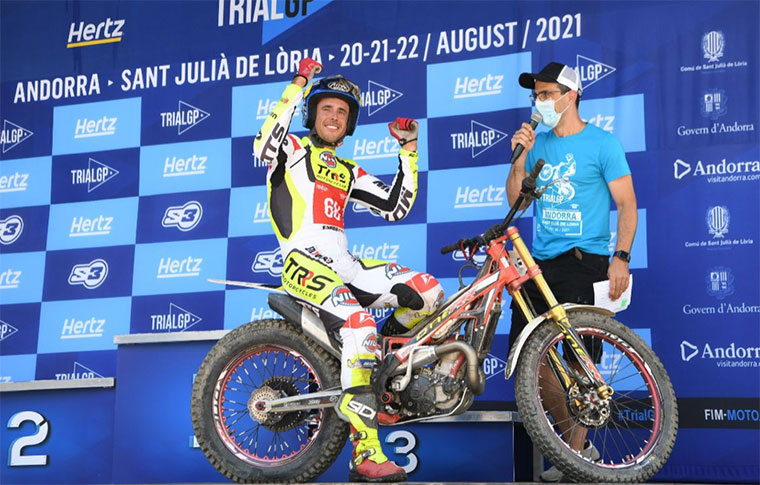 The GP of Andorra continues to be a talisman for Adam Raga. Despite the physical and mechanical demands of high altitude races, the TRRS have proven to be at the highest level in the two main categories of the Trial World Championship.
On Saturday Raga already showed his strength, closing the first passage through the zones just one point behind the leader, with the added complication of adding four penalty points for time. In the second lap he signed the best partial of the whole race, recovering ground and finishing second after the tiebreaker with Toni Bou.
On the second day the TRRS rider came out strong and kept a nice fight with Jaime Busto until the last section. Adam was getting closer during the second passage through the zones, until he overtook his rival in the eleventh and cleverly managed his advantage to achieve the victory.
After the GP of Andorra, Adam Raga closes the gap in the overall standings and is second in the provisional standings, just 8 points behind the leader.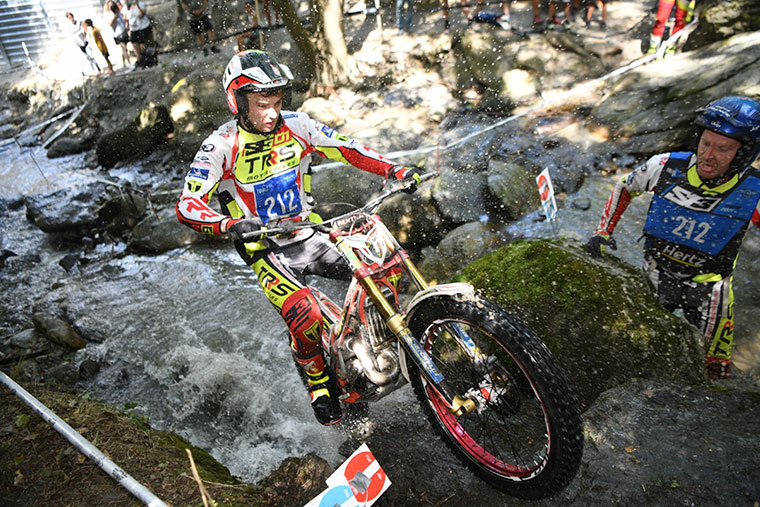 In Trial2, mixed emotions for Toby Martyn, who signed a solid victory on Saturday, but lost too many points in the provisional standings on Sunday, where he was sixth after an unfortunate first lap.
The activity continues with the French GP next week, to be held in the French town of Cahors.