It has been a scintillating, super-successful season but all good things must come to an end and the 2022 Hertz FIM Trial World Championship signs off this coming weekend with two points-paying days at the TrialGP of Italy on September 16-18.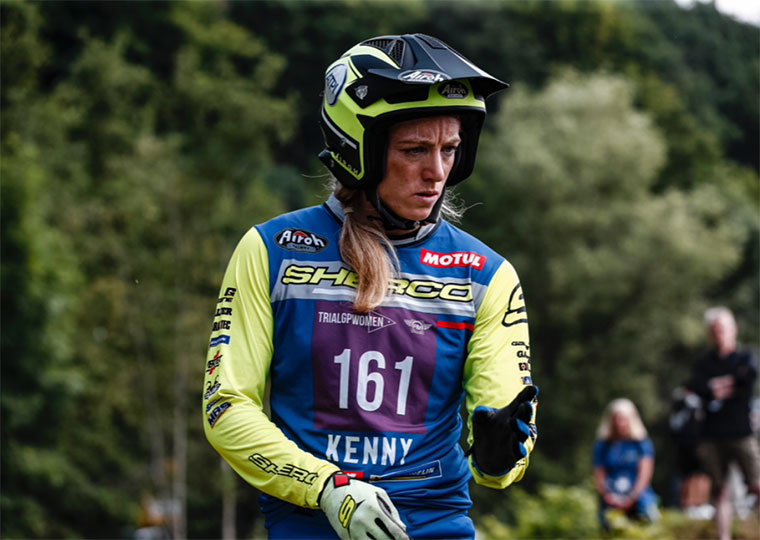 Staged at altitude at Ponte di Legno in the foothills of the Alps, the mountainous venue is new for TrialGP but is a regular stop on the Italian national calendar and competitors can expect a selection of mostly natural sections with huge rocks set into the side of a steep, wooded hillside.
The ultimate destination of four titles will be decided in Italy with the premier TrialGP championship on the line along with top honours in the TrialGP Women, Trial2 and Trial2 Women classes.
Leading the way in TrialGP and standing head and shoulders above the rest of the field is defending champion Toni Bou (Montesa). The Spanish legend is attempting to make it 16 titles in a row this season and after six victories and two runner-up finishes from eight scoring days of competition he is 36 points ahead of his nearest challenger.
Bou's record in Italy is second to none. Since his first victory here in 2007 he has racked up 14 wins from 16 starts with only Adam Raga (TRRS) in 2009 and the now retired Takahisa Fujinami (Montesa) on day two last season managing to finish in front of him.
Bou should wrap up the crown on the opening day of action but that will partly depend on the performance of second-placed Jaime Busto (Vertigo) who is the only rider who can deprive him of another title.
With a 17-point gap back to Raga in third place, Busto is looking good for a career-best finish to the championship while his fellow Spaniard is also more or less assured of bronze – which will be his lowest end-of-year position since 2004.
Following a very close season, four riders are all within 11 points of fourth in the championship with local hero Matteo Grattarola (Beta) hoping that strong home support can elevate him above Jeroni Fajardo (Sherco) and keep him ahead of Gabriel Marcelli (Montesa) and Miquel Gelabert (GASGAS).
After a wait of just over two months, the TrialGP Women competitors will go head-to-head to determine the new champion and sitting in pole position is British rider Emma Bristow (Sherco).
The 31-year-old was dethroned last season after seven years at the top of the class but she is looking good to regain her title with four wins from six events giving her a six-point advantage over Spain's Berta Abellan (Scorpa) who has tasted victory twice this season.
If Abellan can beat Bristow into second on both days in Italy then it will be all square but the 23-year-old from Barcelona will have to produce the best two performances of her career to tie it up at the top.
It is not just the title that is at stake in TrialGP Women this coming weekend – Italy's Andrea Sofia Rabino (Beta) and French rider Naomi Monnier (GASGAS) have been closely matched all season and head into the final round locked together in third on 84 points each.
Down in Trial2 it is Sondre Haga (Beta) who looks to hold the winning hand. The Norwegian rider has been ultra-consistent all year, has finished on the podium at every round and last time out in France nailed a career-first world championship victory to lead Pablo Suarez (Montesa) by 21 points, despite the Spaniard winning three times this season.
On paper at least, third in the championship is likely to boil down to a battle between Spain's Arnau Farre (Sherco) and British hopeful Billy Green (Scorpa). Both riders have won a round this year and with just two points separating them it is simply too close to call.
The Trial2 Women competitors also return to action for the first time since the TrialGP of Germany at the start of July with a two-way tie at the top of the table.
Germany's Sophia Ter Jung (TRRS) and the Czech Republic's Denisa Pechackova (Beta) traded wins and second-placed finishes at Neunkirchen and the championship is expected to be decided between the pair – although Germany's Theresa Bauml (Vertigo), who was third on both days at the series opener, will be looking to stage an upset.
The action at Ponte di Legno kicks off at noon on Friday with official practice before the first of two scoring days gets under way on Saturday at 9am.