Once again we have enjoyed a fantastic day, with the biggest turnout of Rickman bikes ever seen before!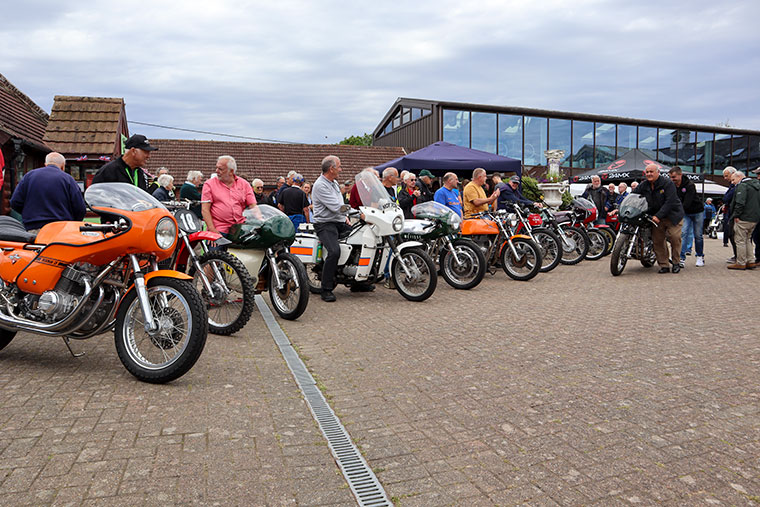 Bumper numbers of visitors, including many ex Rickman factory workers enjoyed Sammy interviewing our special guests on the day;
Don Rickman
Jeff Smith MBE
Ron Langston
Triss Sharp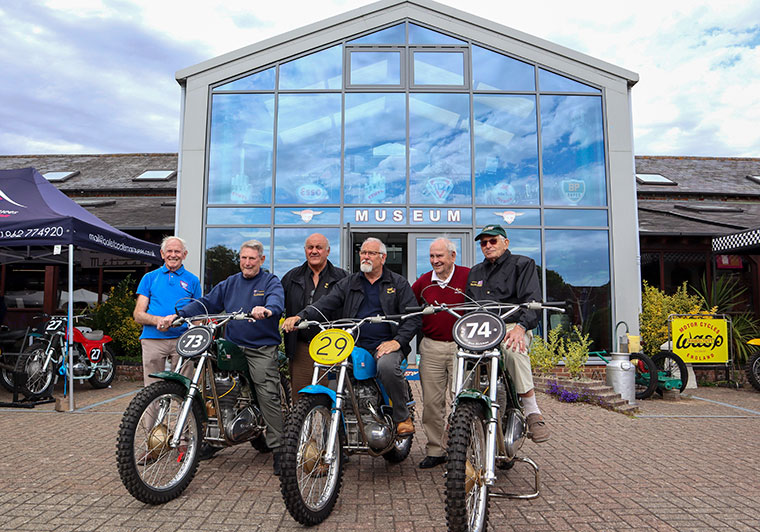 The day was made all the more special as the bikes themselves were built just ¾ mile away from the museum. Don tells us they made 16,500 bikes during their production days!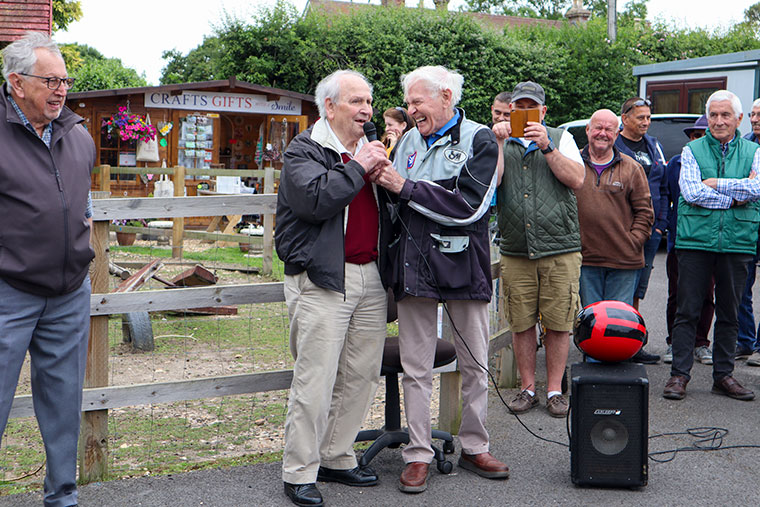 As in previous years, we had our circuit set up, where riders were interviewed by Sammy before demonstrating their Rickman bikes to the delight of the crowds.
Our visitors also got a preview of the bikes Sammy is taking to Goodwood Festival of Speed as they also took to the track;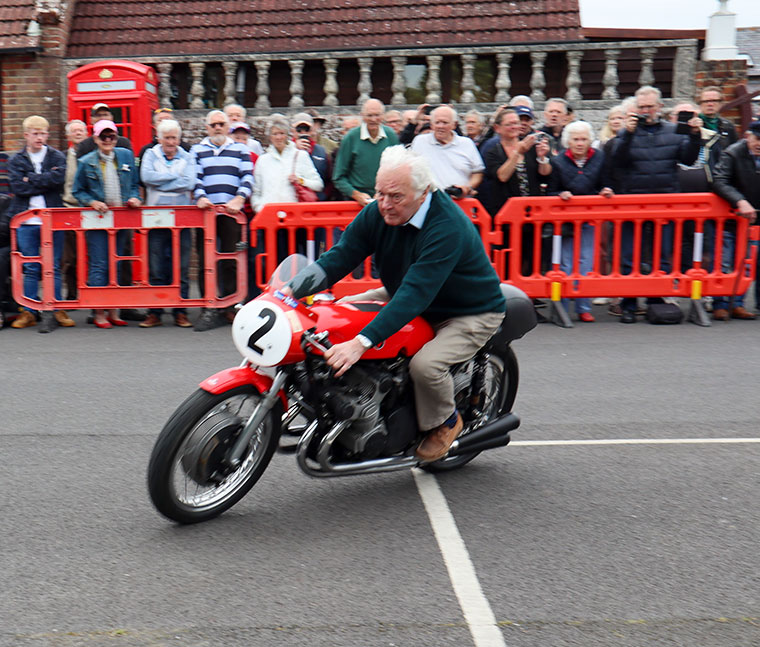 Ron Langston rode the 1957 4 cylinder Gilera
Sammy rode the 1954 BMW Rennsport
Jim Devereux, Sammy's chief mechanic, rode the 1957 All Alloy Earles BSA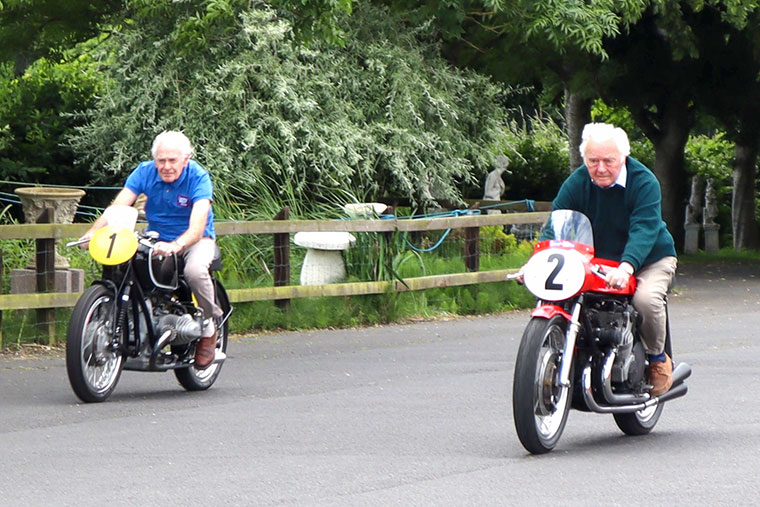 The 1949 AJS Porcupine, probably the most famous bike in the world, was available to be viewed in Sammy's workshop. This was the first bike to win a World Championship, ridden by the great Les Graham. His son, Stuart, will be riding it at the Goodwood Festival of Speed this year.
At midday we started up Don's Triumph Métisse, No. 29 and Derek's Matchless Métisse, No. 74. This was followed by a minutes silence in remembrance of Derek, who sadly passed away just three weeks before last year's Rickman Enthusiast Day, held here at the museum.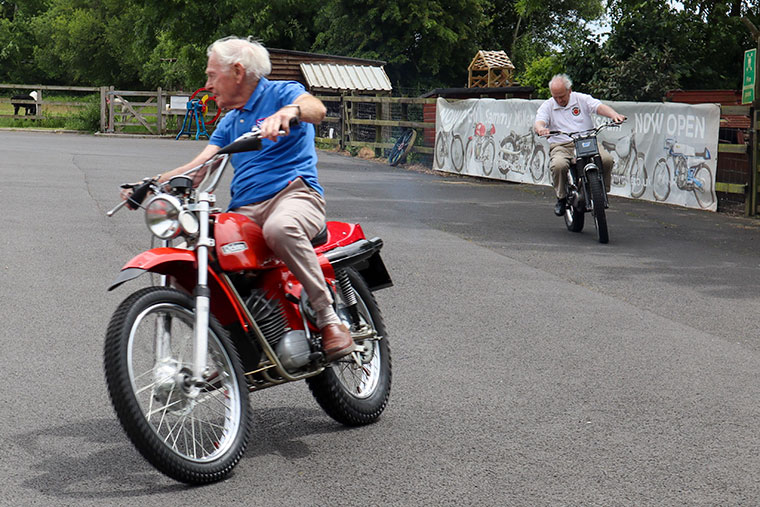 Part of the proceeds raised on the day will be going directly to Oakhaven Hospice. Derek and Don's chosen charity.
Presentations took place in the afternoon with Sammy awarding Best In Show to Frans Herle who rode a Norton Métisse and had travelled all the way from the Netherlands just to be here on the day.
We also had visitors from as far afield as Germany, the USA and Australia!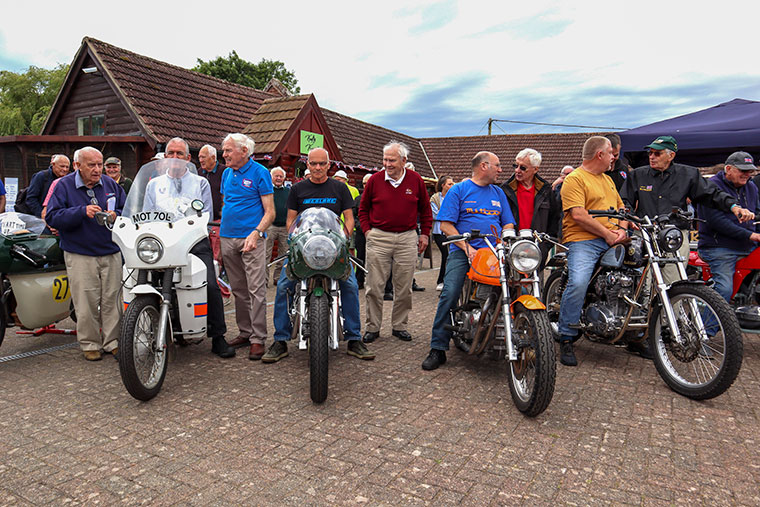 Derek and Don's world famous winning bikes are on display in the museum now. Enthusiasts from all over the world are excited to come and see these masterpieces, including No.29, the Rickman Métisse 1966 British GP Farleigh Castle Winner.