BEHIND THE SCENES: WHAT IT TOOK – CREATING THE NEW GENERATION 2023 GASGAS TRIAL BIKES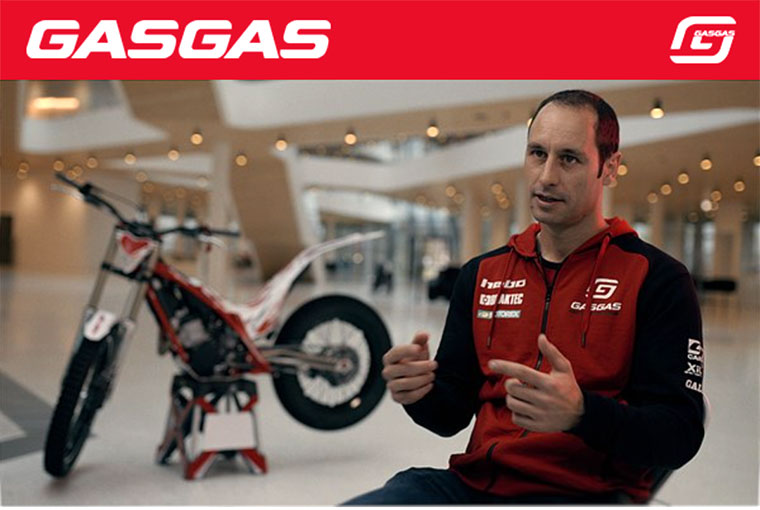 IT'S TEAMWORK THAT MAKES THE DREAM WORK WHEN IT COMES TO BUILDING THE VERY BEST TXT RACING AND TXT GP TRIAL BIKES EVER MADE!
One united team. Endless research. Extensive testing. That, in a nutshell, was the process behind the creation of our soon to be unveiled 2023 trial bikes – the best performing trial bikes ever produced by GASGAS! In just a couple of weeks' time our new generation of TXT RACING and TXT GP models will be launched and, in this video, we dive into the all-important development process that lead to these awesome new bikes. From the initial designs through to what's soon to be revealed, this video provides a detailed insight into every step of the process.
GASGAS shares insightful video on building new-generation trial bikes
Key personnel explain their contribution to the project in detail
Working collaboratively to understand where and why improvements needed to be made. Checking, monitoring, and analyzing all-important data. Understanding rider requests. Utilizing resources. Blending new design ideas with decades of hands-on trial experience. Taking proven concepts and managing real-world, hands-on outdoor testing in the toughest conditions. Design, build, test, repeat. Always taking key steps forward to improve all aspects of performance, rideability, and agility… There's a lot that goes into developing a whole new generation of trial bikes!
With the clear objective of improving our trial bikes in order to deliver a better product, and in turn, helping trial sport grow, we needed to assemble the best team possible. And that's precisely what we did. We're not just talking about the GASGAS Factory Racing trial team riders, we're talking about the super experienced and incredibly clever R&D guys in both Austria and at our trial headquarters in Terrassa, Spain.
This perfect alliance only became possible following the acquisition of GASGAS, just a few short years ago, by PIERER Mobility AG. Allowing for a faster evolution of trial bike development thanks to the extensive technical resources available, GASGAS continues to grow at a rapid rate. With a clear vision and tireless work ethic, it's allowed us to build the best trial bikes ever produced by GASGAS, bikes we believe represent the next step for the trial industry.