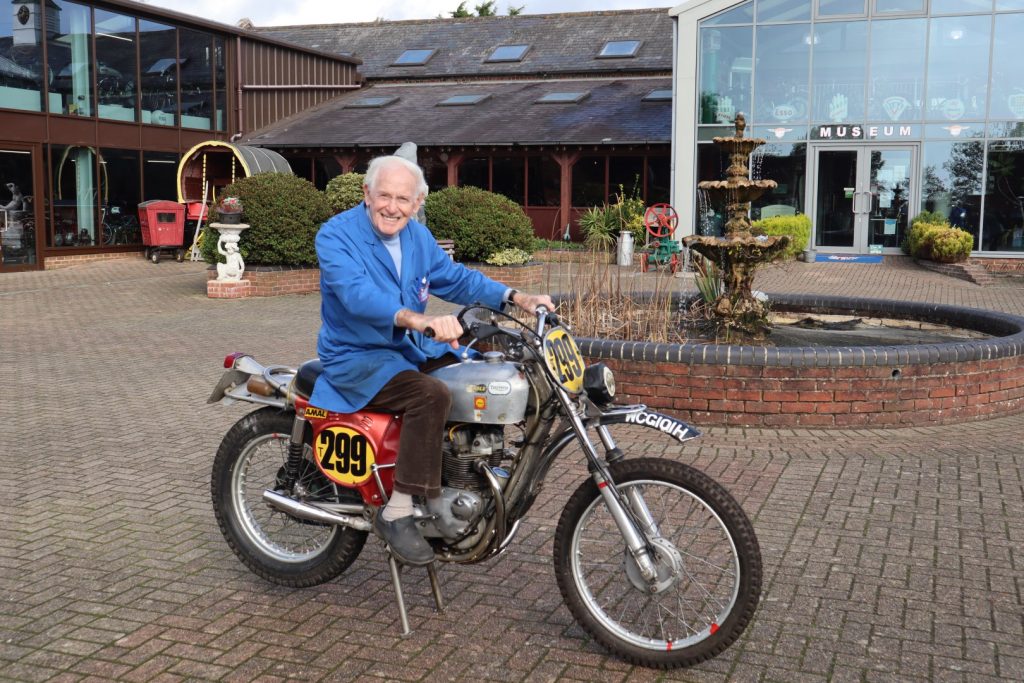 We are very pleased to have the generosity of Allen Davey in donating the 1970 Cheney Triumph ISDT Bike, Ken Heanes' last Six Day bike, to the Sammy Miller Museum Trust.
Constructed by Eric Cheney as number one of a batch of bikes for the British team in the 1970 ISDT in Spain, it has a stripped production line 490cc engine, over bored to 504cc.  Balanced and rebuilt by Ken Heanes.
This was the last machine on which Ken contested a Six Days Trial and earned him gold medals in both Spain and the Isle of Man.
This joins the other ISDT bikes in our collection;
Ted John's Ex Works Jawa  360cc  1977
Sammy's Ex Works Royal Enfield  350cc  1965
Ron Langston's Ex Works Ariel  500cc  1958
Mary Driver's Ex Works Greeves  250cc  1964
Ken Heanes' Ex Works Triumph  504cc  1970
We plan to create an ISDT section in the museum.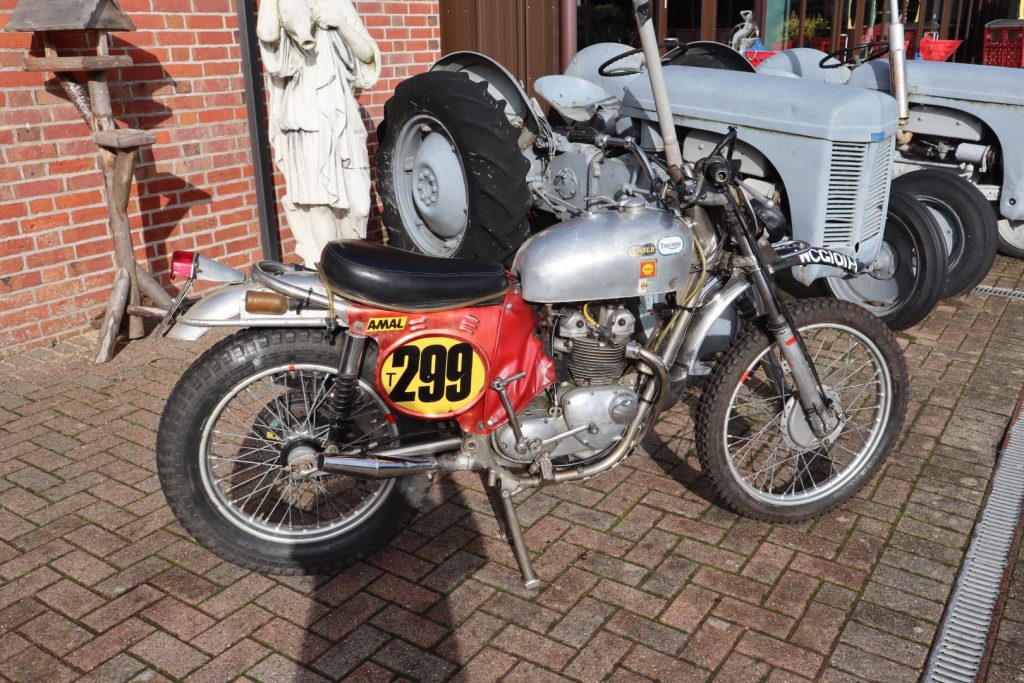 Sammy has already tested the Cheney Triumph and is pleased to report that it performs well and rides beautifully.
Sammy rode for the 1966 trophy team on a 505 Triumph in Villingsberg, Sweden.  He won gold in the ISDT, to join his other 8 gold medals.
At the same event, Sammy also earned the title of Best British Rider, with the British Team coming second overall to East Germany.
Visit the Sammy Miller Museum: www.sammymiller.co.uk