Bickers are excited to announce that a book about the companies founder Dave Bickers is being released on 11th March 2023.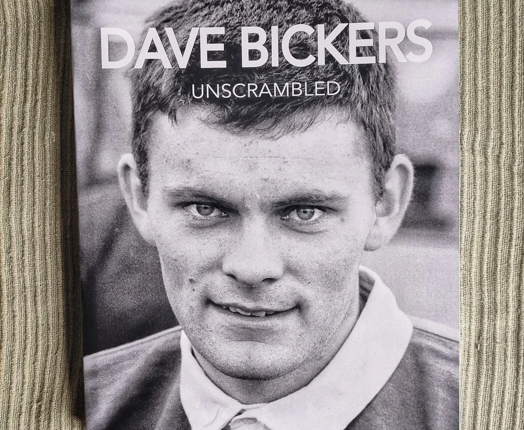 In Dave Bickers Unscrambled (Unscrambled Press 2023), writer Ian Berry tells the story of an
amazing Suffolk man who showed doggedness to overcome challenges in his childhood and a man who would go on to achieve greatness in two very contrasting fields; firstly as a champion motocross rider where he was affectionately known as the Coddenham Flyer, and latterly as a stuntman and stunt coordinator in the tough world of film and TV.
Drawing on the words of his friends, family, teammates, and rivals, interwoven with journalistic reports of the day and narratives from his work colleagues, Berry sorts the facts from the fiction, and we are presented with a colourful portrait of the man and his captivating life story.
On the pages of this book, you will repeatedly read of David's kindness and generosity, his brilliance and innovation, his devotion to his family and the Suffolk village of Coddenham, and his incredible modesty and humility. It all adds up to a compelling read.
On the motorcycle company side, Bickers Anglia Accessories was founded in 1975 and through the years the McMartin family merged their business with Dave Bickers, with Dave taking more of a back seat setting up his stunt company Bickers Action, and a Management Buy Out in 1999 saw Peter McMartin take over the business. Now in its third generation of McMartin's both Bickers and McMartin families are still in regular contact with a lot of Bickers parts appearing in many films that Bicker Action do the stunt work for.
Dave Bickers Unscrambled has 228pp and contains over 240 photos in black and white and colour. It is available in both paperback and hardback formats from YPD Books (www.ypdbooks.com Tel: 01904 431 213) at a discounted price (RRP £20 and £30 respectively) and from the usual outlets.