GASGAS FACTORY RACING TRIAL STAR SET FOR ROUND TWO IN WIENER NEUSTADT
It's time to get back to indoor world championship action for our trial magician Jaime Busto as the Spanish ace moves on from his home round of the series in Spain and heads to Austria for round two. Competing as the sole GASGAS Factory Racing rider, Busto's fired up for more podium success!
X-Trial World Championship heads to Wiener Neustadt, Austria
Jaime Busto third in X-Trial standings following round one podium
Sondre Haga to sit out X-Trial round two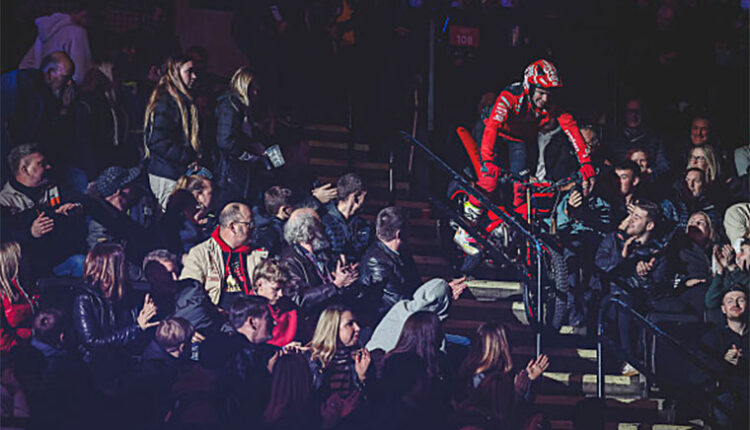 Third overall last time out at the X-Trial season opener in Barcelona, Busto has been working hard in recent weeks, dialing up the intensity while putting in the hours practicing. Knowing that he delivered the lowest score of the opening lap at the series opener, and followed it up with a solid second lap, it's the all-important final sections where Busto knows he needs to bring his A game in Austria.
While Busto will be the only GASGAS Factory Racing rider participating in Wiener Neustadt (teammate Sondre Haga will sit out round two) GASGAS mounted Austrian Marco Mempor will compete, making his X-Trial debut while looking to gain valuable indoor experience.
Jaime Busto: "I'm really looking forward to competing in Austria this weekend. It's been a few weeks since the X-Trial in Barcelona and I know what I need to do to improve my results. There was a lot of positives at the first round for me – my riding was good, and my bike was great. But in the final I didn't perform like I needed to, I got a little nervous and that changed my riding. I'm feeling good and I want to get a better result, so I will do my best to win on Saturday night."
X-Trial Wiener Neustadt will be broadcast live this Saturday night on X-Trial.tv.
X-Trial Championship Standings (after round 1)
1. Toni Bou (Montesa) 21 pts
2. Gabriel Marcelli (Montesa) 15
3. Jaime Busto (GASGAS) 13
8. Sondre Haga (GASGAS) 2