With a 3rd and a 2nd, the Spanish talent extended his podium tally to four consecutive appearances in the Top 3. Berta Abellán enjoyed a successful home GP with a 2nd and a 3rd, while Pau Martínez recorded his season-best results in Trial2.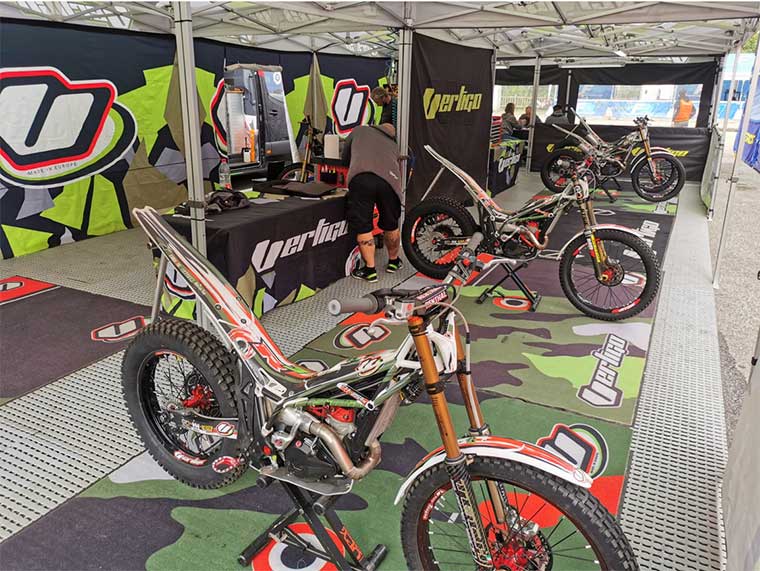 Pobladura de las Regueras in Spain held the penultimate round of the 2021 TrialGP World Championship. The event, scheduled on a two-day format, was crucial in Jaime Busto's aspirations to get closer to third place in the Championship standings and the Spanish ace didn't disappoint on home soil, providing yet another spectacular weekend of riding with two new podiums. On Saturday he finished 3rd, 1 point behind Raga, but things would be even better on day 2, as he held an intense battle with Bou for the victory until the final stages of the trial. In the end, it was only 2 points that separated Busto from taking the victory. These spectacular results allowed the Spaniard to accomplish the main goal heading to the Spanish GP, which was to take third place in the general standings with only one point-paying day remaining.
The TrialGP Women, who were neither in Andorra nor in Cahors, returned to action with an extremely inspired Berta Abellán. The 2020 World Runner-up delivered an outstanding performance, finishing day 1 with the best score of the second lap, only 6 marks, to finish 2nd just one point shy from Laia Sanz. On the second day, an exciting battle saw the Top 3 fight for the glory until the last section of the day. Abellán made an almost perfect second lap, cleaning all sections until a fiasco in section 12 left her in 3rd.
Another Vertigo rider who knew how to adapt especially well to Pobladura de las Regueras' sections was Pau Martínez. The Trial2 rookie recorded his season-best results, with an impressive 6th place on the opening day and a 10th on day 2.
The 2021 TrialGP World Championship season finale will take place next Saturday in Portugal, leaving Sunday for a new edition of the Trial des Nations.