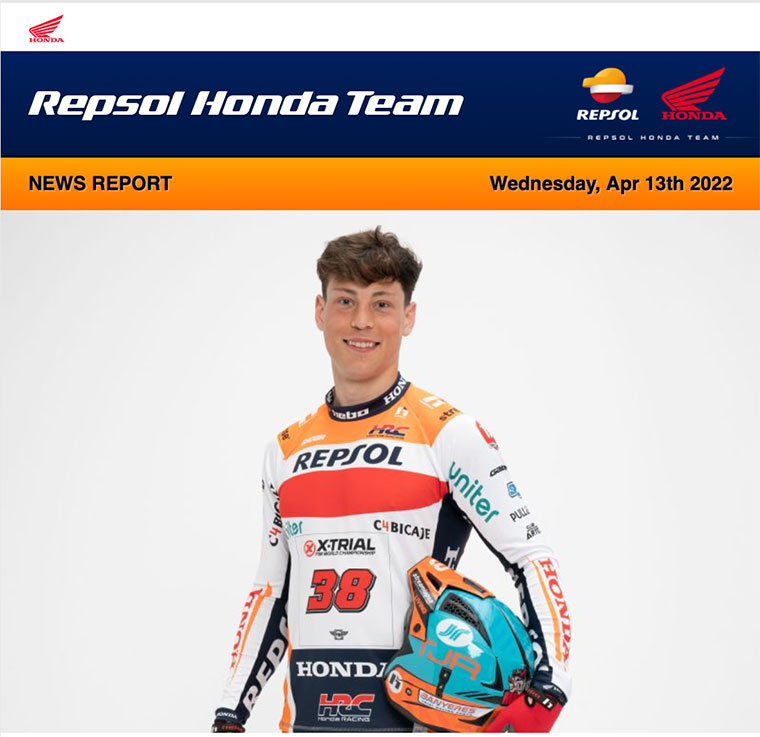 Repsol Honda Trial Team rider Gabriel Marcelli fractured his right foot in a fall during the Madrid X-Trial, prior to the most recent Barcelona event.
Gabriel Marcelli fell on the second lap of the Madrid X-Trial, sustaining a right foot injury. Despite the pain, the rider was nevertheless able to finish the trial in second place. However, in subsequent tests carried out last week in Barcelona by the team doctor, Dr. Joaquim Terricabras, a non-displaced marginal fracture of the base of the first metatarsal of the right foot was discovered. A provisional treatment was carried out to allow the rider to participate in the Barcelona X-Trial.
How the injury evolves will dictate when Gabriel Marcelli returns to training, although the Repsol Honda Team rider is expected to take part in the opening round of the Spanish Trial Championship, set to take place in the Galician town of Arteixo on 23 and 24 April.