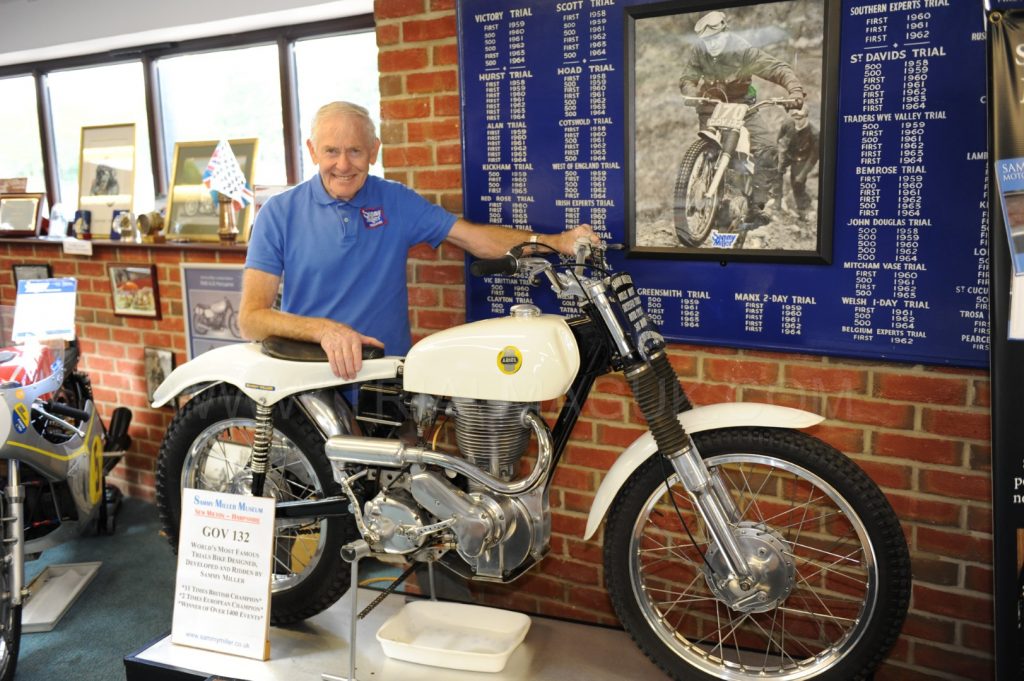 SAMMY MILLER MBE GUEST OF HONOUR FOR THE 2022 PRE-65 SCOTTISH
The Pre'65 Scottish Trial is very honoured and privileged to welcome Sammy Miller MBE as our Guest of Honour for the event this year.  We are sure that it will be third time lucky as Sammy was set to have been our Guest at the 2020 and 2021 trials which had to be cancelled due to covid19 restrictions.  He is a true ambassador for motorcycle sport and his enthusiasm and dedication to it is remarkable, he really is one of a kind !!!
Graham Archer will introduce Sammy Miller MBE on the start ramp around 8.45am on Friday 29 April and we are sure to be entertained with a story or two before he flags off number 1, Gordon Halley at 9am.  He will also be carrying out the Guest of Honour duties as he presents the trophies at the Presentation of Awards at 9.30pm in the Leven Centre on Saturday 30 April, doors open at 8.30pm for slideshow/video and chat.
ALL RIDERS are reminded that they MUST bring and show their trials licences at sign-on.  Anyone who does not, will be required to purchase a one-event licence.
We wish all the riders the best of luck and hope they have an enjoyable and trouble-free two days of competition as we get back to the sport we all love!!
See you all in Kinlochleven.
Cheers
Pre'65 Scottish Trials Committee
Picture Credit: www.trialmaguk.com