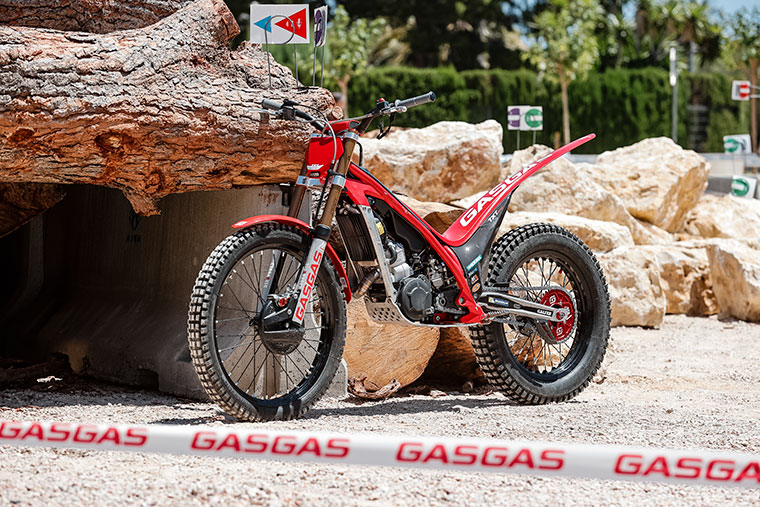 GASGAS's proactive approach to motorcycle sport has been heightened following its acquisition by the Pierer Mobility group in 2019 and the deal is a major boost to the world championship with a programme of dynamic, ground-breaking initiatives set to raise the series' profile.
FIM Marketing and Digital Director Fabio Muner is delighted with the tie-up: "GASGAS is a successful and innovative manufacturer," he said. "Its reach extends far across the Atlantic and encompasses much more than purely off-road motorcycle sport. In recent years GASGAS has expanded from its roots in Trial and is now a contender on Tarmac as well as on all the major motocross stages on the planet. To partner-up with such a forward-thinking company is ideal for the Hertz FIM Trial World Championship. Our goals are very much shared and this deal will help take the series to the next level."
Rene Esterbauer, GASGAS Head of Global Marketing, is looking forward to putting the new partnership into practice: "From our first Trial bike in 1985 and winning our first TrialGP title in 1993, Trial remains today hugely important to GASGAS from a production bike point of view, motorsport perspective and brand awareness. By partnering with the Hertz FIM Trial World Championship we are set to work together with the sport's governing body to promote and increase awareness of Trial. GASGAS is thrilled to be supporting the sport that lies at the very heart of the company and represents the roots of our brand."
The manufacturer has been a major power-player in the Hertz FIM Trial World Championship since it made its debut in 1986 and has won a total of five top-flight titles with the legendary Spaniard Jordi Tarres claiming the first of three consecutive championships for GASGAS in 1993 before his compatriot Adam Raga doubled up in 2005 and '06.
In 2021 Spanish superstar Laia Sanz returned to the TrialGP Women class after an absence of seven years and added to her legacy as the most successful female off-road rider of all time when she promptly claimed her 14th world title riding for GASGAS.
She was backed up in the TrialGP class where Miquel Gelabert from Spain ended the season fifth and in Trial2 with Italy's Gianluca Tournour ending the year ninth.
Britain's Jack Dance topped the Trial125 category for GASGAS last season and Italian rider Alessia Bacchetta ended the Trial2 Women season in seventh.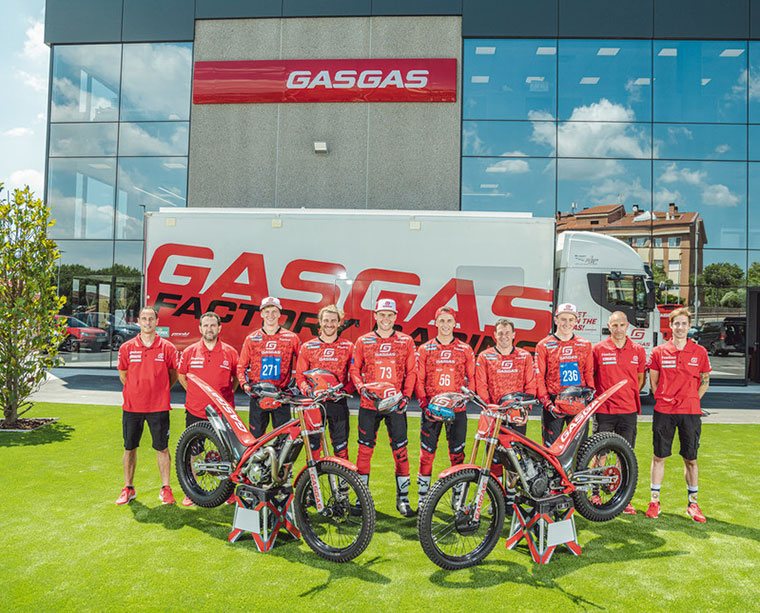 Overseen by Team Manager and 2002 FIM X-Trial World Champion Albert Cabestany, for 2022 Gelabert will be aiming to climb further up the championship ladder with back-up from Luca Petrella and top-10 rider Benoit Bincaz.
GASGAS is fielding a strong five-rider team in TrialGP Women this season with Naomi Monnier aiming to advance from sixth in 2021 with support from Huldeborg Barkved, American Maddie Hoover, Erika Melchior and Bacchetta who's moving up to the big league this year.
Tournour will again compete in Trial2 alongside young Aussie Connor Hogan, Dance who is graduating up a class, Milosz Zynowski and Marco Mempor while Pawel Ryncarz and Jorge Iglesias will carry the hopes of GASGAS on their young shoulders in Trial3.
The opening round of the 2022 Hertz FIM Trial GP World Championship kicked off at noon today at L'Hospitalet de L'Infant on the Mediterranean shores of Tarragona just south of Barcelona with official practice before the first of two points-paying days gets under way the following day.
For regular updates check out our social media platforms on Facebook, Twitter and Instagram – just search for TrialGP.
For more information go to www.trialgp.com