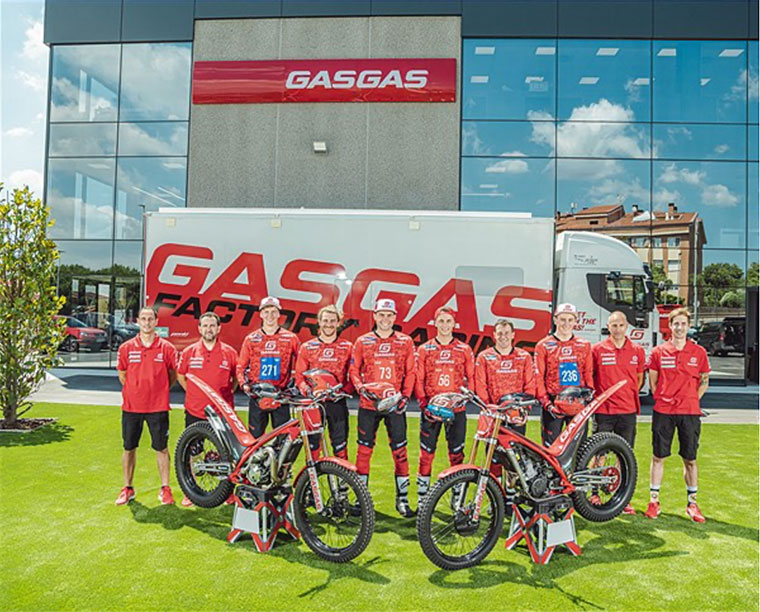 GELABERT AND BINCAZ LEAD THE WAY AS SIX-ROUND 2022 SERIES KICKS OFF IN SPAIN
Last but by no means least! With MXGP, EnduroGP, rally, US supercross and motocross, as well as Moto2 and Moto3 world championships all up-and-running, it's finally time for our GASGAS Factory Racing trial stars to get down to business at the opening round of the FIM TrialGP World Championship, in L'Hospitalet de L'Infant, Spain. Competing in the ultra-competitive TrialGP class, Miquel Gelabert and team newcomer Benoit Bincaz lead the GASGAS charge.
Miquel Gelabert and Benoit Bincaz lead GASGAS Factory Racing into TrialGP 2022
Up-and-coming youngsters Jack Dance and Marco Mempor fired up for Trial2
TrialGP 2022 starts this weekend in L'Hospitalet de L'Infant, Spain
For both Gelabert, who placed fifth in the final 2021 TrialGP championship standings, and Bincaz, who joins the team for 2022, the goal is simple – deliver regular top-five results and challenge for the podium at each of the series' six stops. Competing on prototype GASGAS trial bikes, both riders have spent many weeks getting to grips with their new steeds, as well as putting in hours of off and on-bike training.
With a talented group of riders enlisted for 2022, GASGAS is well represented in TrialGP, TrialGP Women, Trial2, and Trial3. Putting significant focus on developing up-and-coming talent, GASGAS has strengthened its Trial2 efforts with reigning FIM Trial125 World Cup winner Jack Dance stepping up a class where he'll be joined by Austrian rider Marco Mempor.
In the TrialGP Women's class American Madeleine Hoover returns to Europe once again and is focused on improving her overall championship ranking.
Underlining GASGAS' commitment to trial sport and the 2022 FIM TrialGP World Championship, GASGAS has signed on as an official partner of the series. Set to work together with the sport's governing body to promote and increase awareness of trial, GASGAS is thrilled to be supporting the sport that lies at the very heart of the company.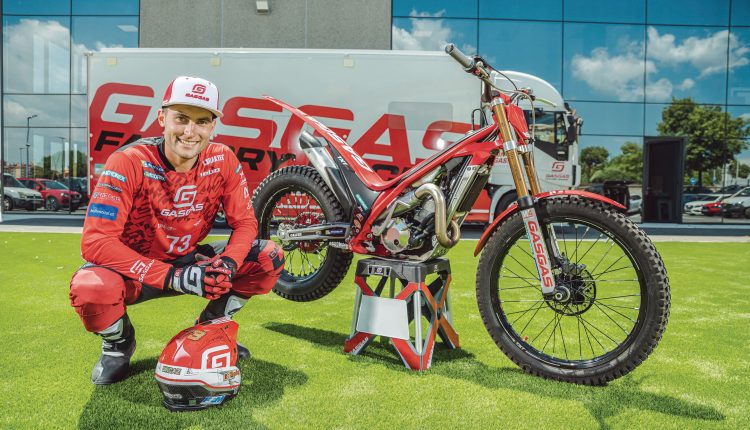 Miquel Gelabert: "We have been able to do a good pre-season as we had quite some time since the last race of the Spanish championship. We have been focusing on training non-stop with the new bike. It has been quite an intense and good last month. In the FIM TrialGP World Championship I want to be in the podium constantly and try to fight for a top three finish in the final standings. It won't be an easy task, but we can make it happen. For this first round I want to feel good on the bike and try to finish as high as possible. I want to show what can be done with this new model. We have been working on the new bike during the last month. The bike is working well, I'm ready to start the TrialGP season."
Benoit Bincaz: "This season is a new challenge for me. I had an injury last season and I wasn´t able to fight for a top five. Being a GASGAS Factory Racing rider this season is great, something new for me with a new team, a new bike, and new goals for myself. I have been doing a strong pre-season training with a lot of riding in Spain and at home in France. I´m feeling strong both physically and on the bike. I´m ready for the season. I want to make a good impact in the TrialGP World Championship in 2022. I want to be inside the top five consistently, fight for some podiums and continue enjoying doing my job. I know I´m capable of those results. I have never ridden in L'Hospitalet de L'Infant, but I have seen some pictures and the area looks really nice. The GASGAS Factory Racing team´s headquarters are not far away, so we'll have a lot of support at the race, I want to make everybody happy. We have been working a lot on the new bike, especially with Albert Cabestany. The bike has changed a lot compared to the old model. I feel really comfortable and confident when riding and I´m looking forward to showing what it´s capable of."
Albert Cabestany – GASGAS Factory Racing Team Manager: "It´s a year full of new things for us. We have a new bike and this really gives us the motivation to work extra hard and get good results. We´re going to this first competition full of motivation and with high expectations for 2022. Miquel did a good last season finishing fifth overall and being in the fight for a podium in many rounds. Benoit comes from an injury but he´s looking really strong and is very much at one with the bike. Obviously, we´re going into 2022 looking to get the result that a team like GASGAS Factory Racing deserves. There are many good riders in the championship and positions can change at any time, but we're really focused on getting good results. The riders have been working on their fitness on their own but obviously at the same time they had to be doing some testing to get the bike to their liking. It hasn't been a normal preseason with all the testing and development, plus some X-Trial and Spanish championship rounds, but the new bike is a clear step forward compared to the old model. We kept its strong points like the engine, who everyone that has tested it has said is really good, and for the rest of it we have been brainstorming to improve every part we thought could be better. Chassis and bodywork wise, we´ve made big improvements. We have worked a lot on the areas where the rider has contact with the bike. We have a really good weapon and everyone is eager to see it in action. It´s not developed to its full potential at the moment but it's certainly getting there. We're super happy to be starting the TrialGP season this weekend."