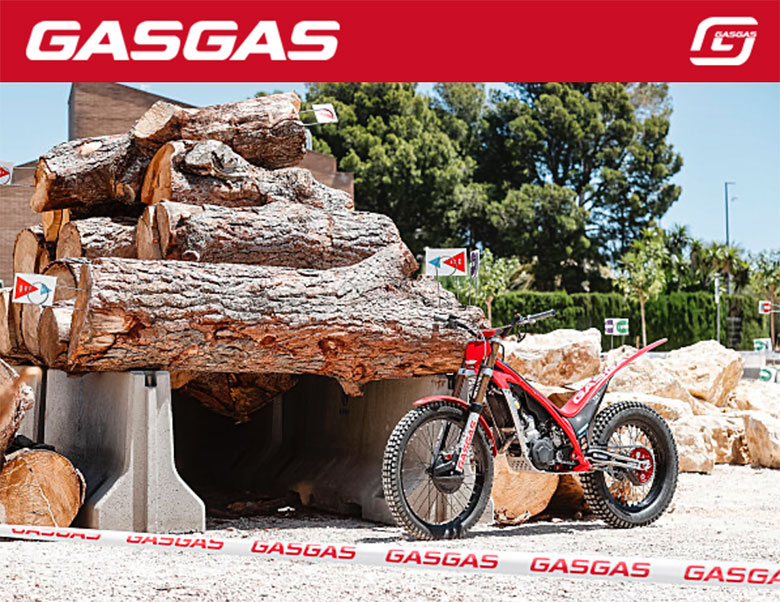 EXCLUSIVE COLLABORATION WITH THE FIM ENTERS SECOND SEASON AS SHARED FOCUS ON HELPING TO GROW AND DEVELOP TRIAL SPORT CONTINUES
Trial is super important to GASGAS! It's how we got started in offroad and we're beyond stoked to be the Official Bike Manufacturer of TrialGP, continuing our support of the series for a second season. Together with our two new riders – Jaime Busto and Sondre Haga – GASGAS will be going all out to showcase TrialGP and show just how exciting trial truly is!
GASGAS continues official partnership with Hertz FIM Trial World Championship
Renewed collaboration highlights GASGAS' firm commitment to the sport
GASGAS excited to be Official Bike Manufacturer of TrialGP in 2023
As such a huge part of what GASGAS was founded on and represents, we want to see trial continue to grow and grow! From our early days making trial bikes in the mid-eighties through to the present day, our commitment to developing and building the best bikes out there has never wavered.
Fast-forward to 2023 and at all seven rounds of the TrialGP season, you won't be able miss our bold GASGAS branding. With sections to be marked out using GASGAS tape and banners, to the podium backdrop featuring our logo, we're looking forward to another summer of epic trial action with plenty of GASGAS red on show! And with the FIM recently announcing a new live stream to broadcast all seven rounds online, the future of trial looks promising. GASGAS is certainly excited to be along for the ride!
The 2023 TrialGP season kicks off in Artexio, Spain on April 14-16 and GASGAS Factory Racing's Jaime Busto and Sondre Haga are fired up and ready for round one. Get to know them both a little more before they get down to business by checking out their exclusive GASGAS Dirt episodes. Here's Jaime, and here's Sondre!
Rene Esterbauer – GASGAS Head of Global Marketing: "We're thrilled to be continuing our collaboration with the FIM TrialGP World Championship, building off what was a very successful first year of partnering with the series in 2022. Trial is the DNA of GASGAS, and we want to do all we can to help the sport grow and get new riders involved. This year we're excited to increase our onsite activations at each event and present our fantastic range of trial bikes to the public. Finally, we can't wait to see our GASGAS Factory Racing riders in action while at the same time encouraging more and more fans to GET ON THE GAS!"
Fabio Muner, FIM Marketing and Digital Director: "We are delighted to renew our relationship with GASGAS for another season so we can build on the foundations laid together in 2022. Last season proved to be very beneficial to all concerned and we look forward to taking our relationship with such an innovative manufacturer to the next level in 2023 as we work to develop our shared goals."