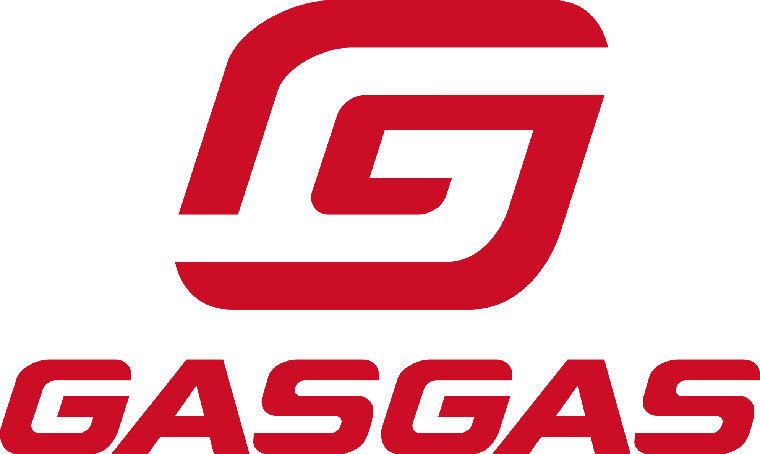 NEW COLLABORATION WITH THE FIM TO HELP GROWTH AND DEVELOPMENT OF TRIAL SPORT
It goes without saying that trial is a big deal to GASGAS. And that's exactly why we're collaborating with the FIM for 2022 and we've signed up to become an official partner of this year's FIM Trial World Championship! Aside from competing with GASGAS Factory Racing's official riders Miquel Gelabert and Benoit Bincaz, GASGAS wants to do all it can to support the TrialGP series, while also maximising trial visibility to the wider motorcycle audience!
GASGAS becomes official partner of FIM Trial World Championship
Further commitment to development and growth of trial sport
Collaboration underlines GASGAS' long-term commitment to trial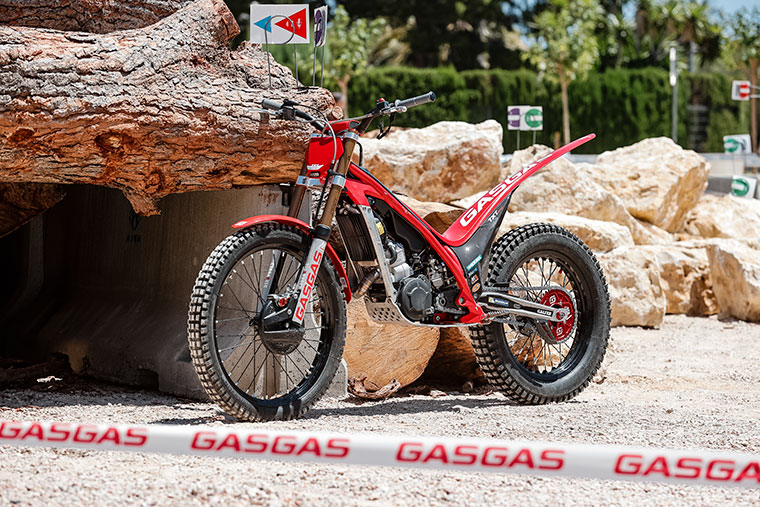 We're as committed to the development and growth of trial sport today as the GASGAS founders were when they launched their first trial bikes back in 1985. Not taking long before success came their way in 1986, thanks largely to the advanced development of the bike's brakes and suspension on those pioneering early trials bikes, GASGAS quickly established a reputation for innovation, expertise, and performance.
Fast-forward to today and innovation, expertise, and performance are still what GASGAS trial bikes are all about. Only they're better than they've ever been! Joining the PIERER Mobility Group in late 2019, GASGAS is focused on using all the in-house R&D resources available to develop our bikes further. In addition, our ongoing commitment to Spain – the spiritual homeland of GASGAS – has seen us build a new production and R&D facility, as well as a GASGAS Factory Racing trial workshop, in Terrassa. The synergies between our two R&D facilities in Spain and Austria allows us to constantly improve our bikes. Put simply, we want more riders to have fun, enjoy trial, and access better bikes through the extensive GASGAS dealer network.
In addition to maximising TrialGP visibility together with the FIM, GASGAS is pushing hard to introduce trial to a wider motorcycle audience. At the recent Red Bull Erzbergrodeo, the GASGAS Extreme Trial Challenge introduced a new event to the iconic Austrian hard enduro competition, with more than 300 participants competing on GASGAS TXT RACING bikes in front of thousands of fans.
Rene Esterbauer – GASGAS Head of Global Marketing: "Trial is the DNA of GASGAS and we want to do all we can to help it grow and get new riders involved in it. By partnering with the FIM Trial World Championship we will work together with the sport's governing body to promote and increase awareness of trial, which is very important to us. From our first trial bike in 1985 to the first GASGAS TrialGP title in 1993, and on to today, trial is hugely important to GASGAS from a production bike point of view, motorsport perspective, and brand awareness."

Fabio Muner – FIM Marketing & Digital Director: "GASGAS is a successful and innovative manufacturer. Its reach extends far across the Atlantic and encompasses much more than purely off-road motorcycle sport. In recent years, GASGAS has expanded from its roots in trial and is now a contender on tarmac as well as on all the major motocross stages on the planet. To partner-up with such a forward-thinking company is ideal for the Hertz FIM Trial World Championship. Our goals are very much shared, and this deal will help take the series to the next level."
GASGAS Trial World Champions
1993 TrialGP Jordi Tarres ESP
1994 TrialGP Jordi Tarres ESP
1995 TrialGP Jordi Tarres ESP
2004 Trial Indoor Adam Raga ESP
2005 TrialGP Adam Raga ESP
2005 Trial Indoor Adam Raga ESP
2006 Trial Indoor Adam Raga ESP
2006 TrialGP Adam Raga ESP
2012 TrialGP Women Laia Sanz ESP
2017 Trial-E Marc Colomer ESP
2018 Trial-E Loris Gubian FRA
2019 Trial-E Albert Cabestany ESP
2020 Trial-E Albert Cabestany ESP
2021 Trial125 Jack Dance GBR
2021 TrialGP Women Laia Sanz ESP