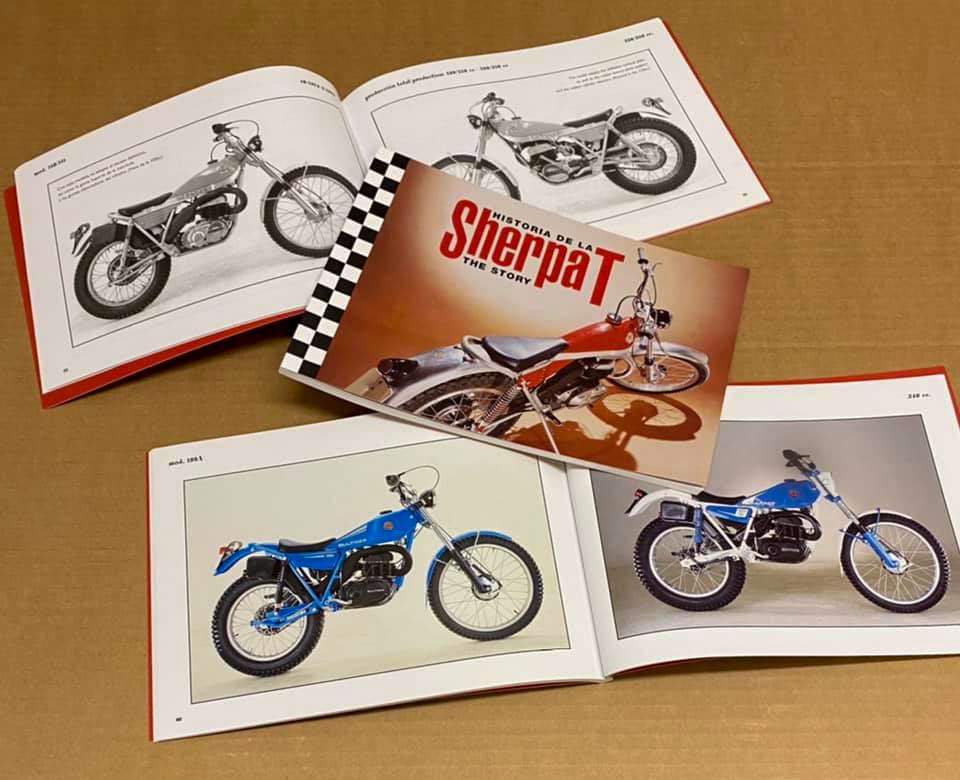 History of the Bultaco Sherpa Book
It has been a long time coming but the wait is now over as Dave Renham at In Motion Trials has the book titled: 'History of the Sherpa' back in stock.
First printed in 2001, Dave has had another print run carried out in 2021 for anyone who missed the book the first time around.
As we are sure you can image the book is a must for any fan of the Bultaco Sherpa T models and its history.
Priced at £20.00 plus P/P see the website www.inmotiontrials.com to place your orders.