On the same weekend Vertigo unveiled the 2022 Nitro model, brand's Factory riders Jaime Busto, Berta Abellán and Sara Trentini ended their international outdoor seasons on the podium.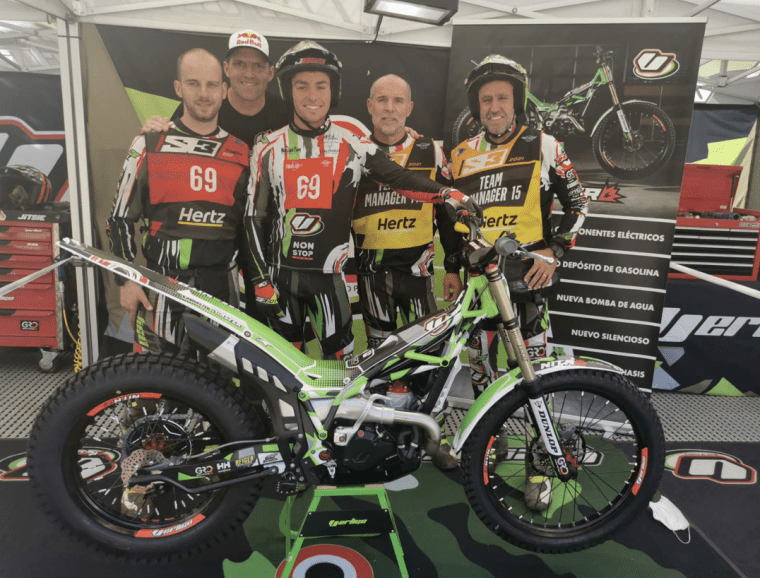 The 2021 TrialGP World Championship came to an end this weekend in Gouveia, Portugal, with the last scoring day of the Championship taking place on Saturday while Sunday would be the turn for the Trial des Nations. However, the activity for Vertigo began on Friday with the long-awaited presentation of the 2022 Nitro model, which was revealed in the paddock surrounded by great expectation with brand's Factory riders Jaime Busto, Berta Abellán, Pau Martínez, Yohito Takeda and Team Manager Dougie Lampkin joining the event.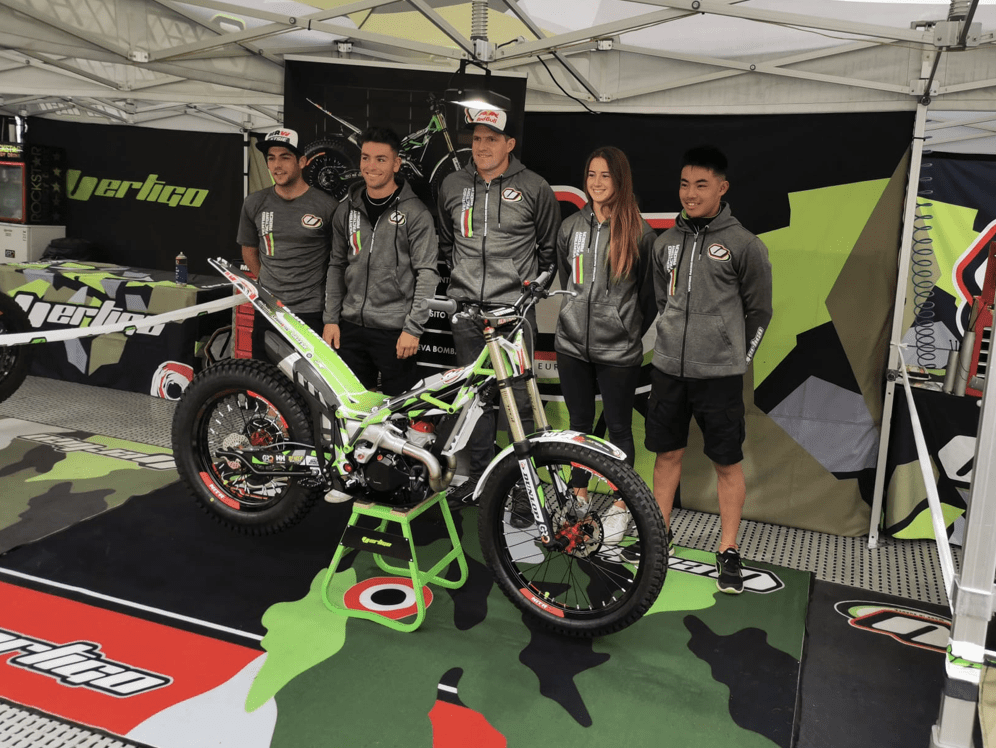 Once it was time to hit the last sections of the year, Jaime Busto became again the crowd pleaser by earning his 5th consecutive podium in spectacular fashion. He finished 3rd after holding another exciting battle with Raga and Bou for the top positions, ending-up 2 shy from second place and 6 from victory. Thanks to this result, and the important distance he was already defending coming into Portugal, Busto certified third place in the Championship after what has been an impressive second half of the calendar, with great consistency and outstanding performances that led him to lead several races and be very close to grabbing some victories. A victory that he did take on Sunday teaming up with Toni Bou and Adam Raga at the TdN, where they proved to be on a league of their own.
If Busto closed the 2021 outdoor season in style, Berta Abellán was no less. Magnificent second position in Portugal getting back into the fight for victory, with an impressive opening lap scoring only 4 marks that left her tying with Sanz at the head of the race. On lap 2, Abellán would add 7 for a total of 11, enough to lead defending champion Emma Bristow by 3 and receive the trophy on the second step of the podium. In the Championship standings, Abellán finishes third after an impressive run of results in the last events, in which her progression has been nothing but impressive while entering into the mix with Sanz and Bristow for victories. Success wouldn't end here for Abellán, as she add another TdN to her record book by winning the event together with Laia Sanz and Sandra Gómez.
In the Trial2 class, Pau Martínez closed his rookie year with a 17th place and a 15th overall in the Championship. It's been a learning season for 2020 Trial125 World Champion, who has even managed to score points in 4 occasions and get 2 Top10 results. Yohito Takeda was 22nd in Portugal and successfuly completed his debut season in the World Championship.Good news also coming from the Trial2 Women class, as Sara Trentini wrapped-up her 4th podium of the year to finish in a great second place in the Championship.Vertigo thus closes its most successful season in the TrialGP World Championship, having achieved a total of 15 podiums spread over all categories. Numbers that consolidate the brand's project amongst the most competitive ones in the elite of the sport, certifying the great work the whole team does in the continuous evolution and development of the bikes. Now, trial lovers from all over the world will benefit from all these evolutions on the Nitro 2022 model, which is indeed, the result of all this analysis and development process that takes place in racing