Andorra witnessed a fantastic night of Jaime Busto, not only he took an impressive win, but the Spaniard also managed to finish 3rd in the 2022 Championship.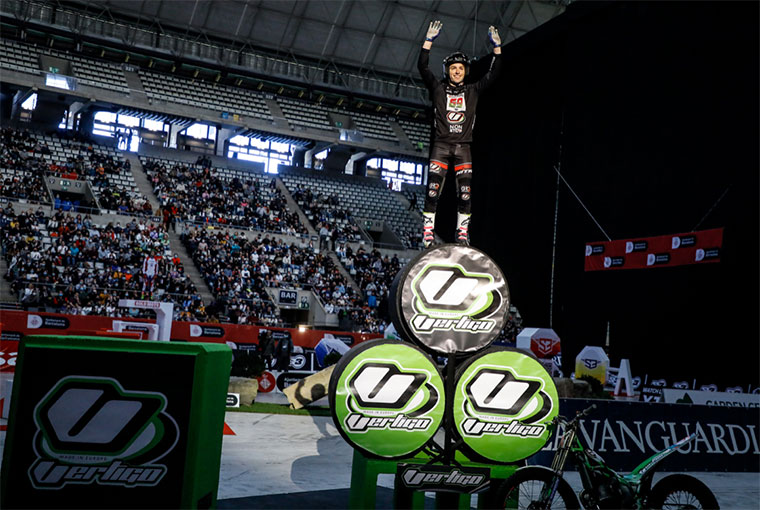 Andorra held last Saturday the 2022 X-Trial World Championship showdown. The event took place several months after the last round had been celebrated in Barcelona back in April, which added to the challenge as riders had barely three weeks to prepare for the indoor style riding after a long an intense outdoor season.
Jaime Busto was the main protagonist of the night by taking an outstanding victory, the first one for Vertigo in an X-Trial event. With a solid start, Busto showed he was in great shape and feeling good at the helm of the Nitro 2023. He booked himself a place in the final by earning the 2nd best run through the two opening rounds, 3 marks in round 1 and 5 in round 2 for a total of 8. In the final, section 2 turned to be crucial as Busto was able to take only 2 marks against a fiasco from Bou, and despite adding further 2 points on section 4, the difference was enough to make it to the top step of the podium with 4 against the 5 from Bou and the 17 from Raga.
This wasn't the only achievement Busto and Vertigo were able to celebrate in Andorra, as thanks to his outstanding performance, Busto could also take 3rd in the Championship.