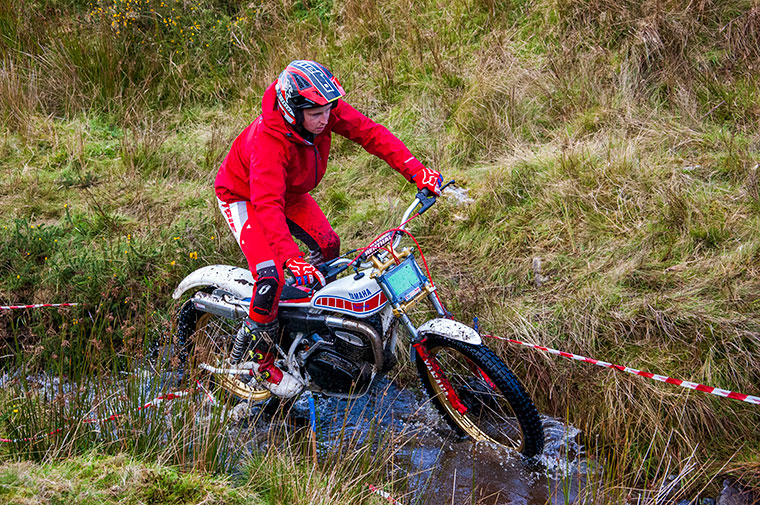 A crisp Saturday morning on slieve Croob for the Marcus Bain Trial – It's Round two of the Ulster Championship.
The 80+ riders wasted no time in attacking the hillside, completing four laps over 10 sections for a fast paced but thrilling day as the battles from round one continued.
In response to his third place in round one, Stuart McClurg struck back with a commanding ride losing only 6 points all day in the elite class, forcing his nearest rival (Josh Hanlon) into second place on the day with 14 points lost.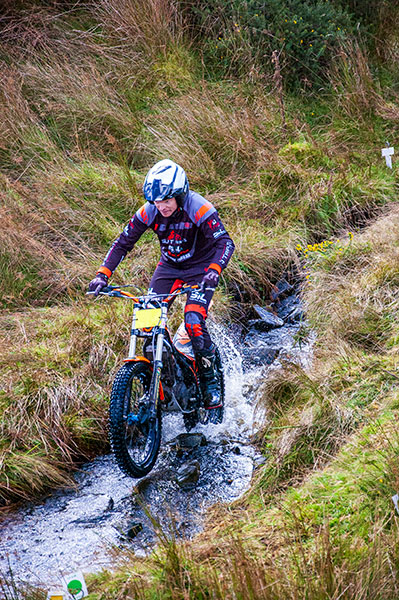 However Hanlon's second place will allow him to retain the early championship lead for now, but with only two points separating the pair – McClurg is perfectly poised to strike again in round three. Third placed man Paul Abram plugged away quietly finishing five points adrift of Hanlon.
Meanwhile Jake Hanlon made it two from two with a ride that saw him dominate the expert class some 26 points clear of William Dickey Jr.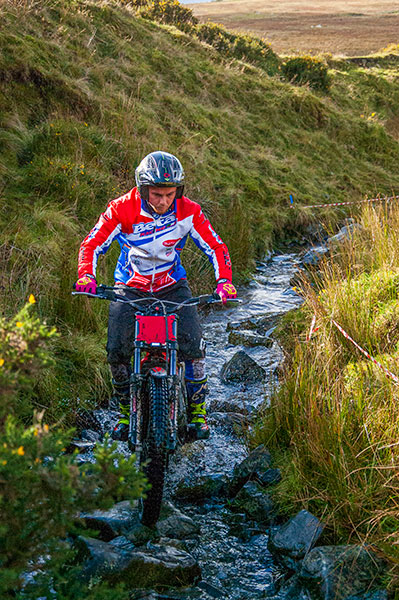 Jake dropped a single point in two sections on the first lap then proceeded to drop only one point per lap in the remaining three laps, an impressive ride indeed.
Dickey and Alex Lennox were a little tighter with 31 and 36 points lost respectively – Dickey having a solid two laps in the first half of the day and faltering a little on the latter half, while Lennox was the polar opposite.
Sam McCallion rode his new Scorpa to victory in the semi expert class with 46 points lost after going toe to toe with yet another Hanlon.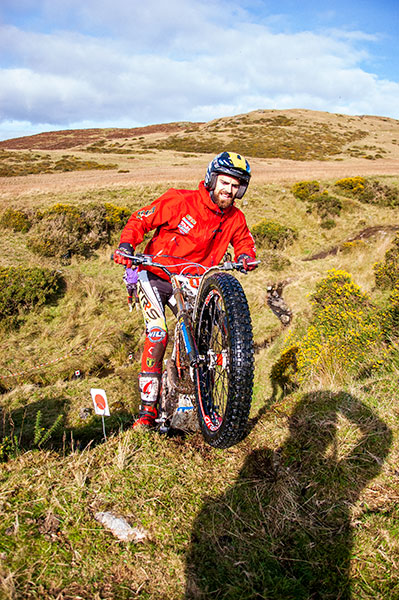 Philip Hanlon brought the fight to Sam all day long and it looked like a good hard battle between the pair, but with similar score cards for most of the day it was McCallion's second lap that saw him stumble and give the advantage to Hanlon.
However, where McCallion finished on time – Hanlon did not.
The time penalty incurred lost Hanlon 11 points, handing the win to Sam McCallion by just one point.
Russell Houston placed third with 53 points lost.
The Clubman and Clubman classic class riders were fairly consistent throughout the trial,
Clubman rider Desmond Leckey took victory from Terence McKee and Philip McClurg at the end of the day with 12, 18 and 24 points lost respectively.
Kyle Turner took the classic win with 16 points lost and Michael Davidson rolled into second with 18 points lost – which impressively would have seen them place second and joint third in the clubman class, against the more modern machines.
James Chambers placed third on his "shed trials" yamaha.
Shane Abram unleashed a full assault on the hillside to claim first place in the youth A class.
With two wins from two attempts Shane looks set to continue his form into round three.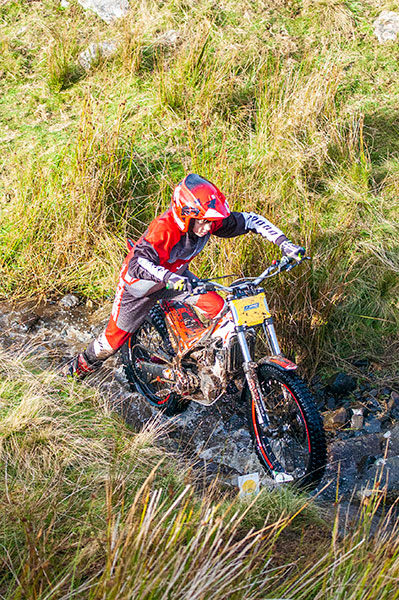 Having contested round one in the youth B class (where she holds the title) Pixie Smyth insisted on moving up to the youth A class for round two, this proved a little harder as she claimed she was "crying inside" after completing the day – though a solid second place finish is a good benchmark to work from.
Evie McStay (who also stepped up from youth B after round one) conceded a few extra points on her last lap in a scramble to finish on time, thankfully Evie beat the clock and did not incur a time penalty – placing third in class.
Mason Crawford made it back to back wins in the youth B class, with Kyle Hewitt and Ben Allen rounding out the top three.
Another great round hosted this time by Temple Motorcycle Club. For round three though we have another three week gap before the riders tackle Slemish Mountain in Co. Antrim.
But what remains to be seen, is if Jake can go clean – or will we see a Hanlon one two three.
Round three October 29th, see you there.
Words and Photos by Morris Haggerty