Whilst the action is sure to be entertaining enough in its own right when the first ever DL12 Indoor Trial takes place on Saturday 7th January at the Utilita Arena Sheffield, it is equally important that the riding skill that will be on display is matched by the same level of performance on the microphones, hence two new MC's have been recruited to head up the show.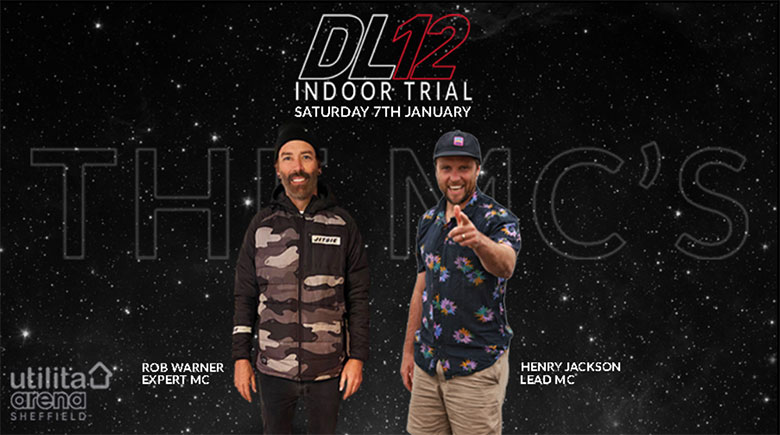 Henry Jackson and Rob Warner – two absolute legends of their trade – will have the honour of commentating on Bou and co on the night, as they look to elevate the occasion with their vocal talents.

Originating from the snowboard scene Henry has much more in his locker than just calling some of the most prestigious big air comps around the globe. Henry's mighty impressive CV includes the Winter Olympics, Red Bull X-Fighters, the World Bouldering championships, Red Bull Soapbox race and several years working alongside Danny MacAskill on his Drop and Roll tour plus his award winning "Jackson's Hole" internet TV show for Red Bull Media House.

Adding trials knowledge and expertise to the presenting team, Rob Warner is a decent national level rider in his own right and is the sport's biggest anorak by a country mile. Rob made his name in the mountain bike scene by becoming the first British rider to win a round of the UCI MTB World Cup in 1996 and taking three UK titles. In more recent years along with his own trialing exploits Rob has become the voice of downhill MTB much due to his unharnessed passion and unique commentating style.

The joining of these two formidable vocal forces is certain to bring an extra dimension to proceedings, so hang on to your seats it is bound to be an exciting ride!