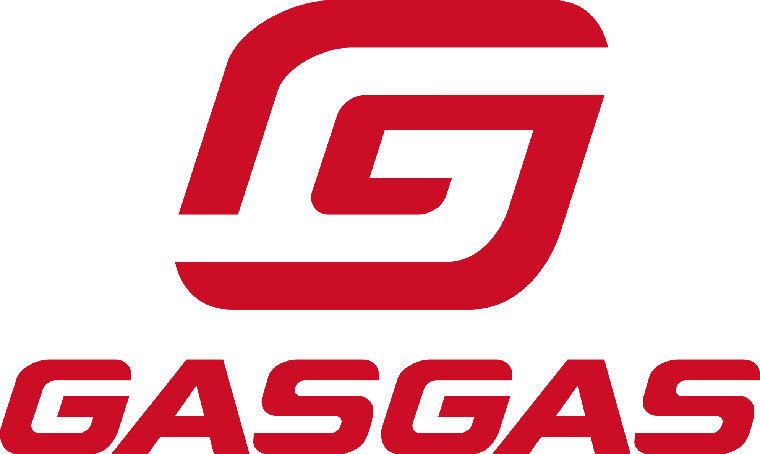 WINNING RIDE ON FINAL DAY OF THE CHAMPIONSHIP SEES LAIA SECURE HER 14TH TRIAL WORLD CROWN
She's only gone and done it! After eight years away from the Trial World Championship, Laia Sanz has returned to the top of the podium once again, winning the final round of the 2021 season on her GASGAS TXT GP 300 to become TrialGP Women World Champion for an incredible 14th time.
Laia Sanz wins 2021 TrialGP Women World Championship
Spaniard earns her third day win of the series with victory in Portugal
2021 crown takes her trial world championship title count to 14!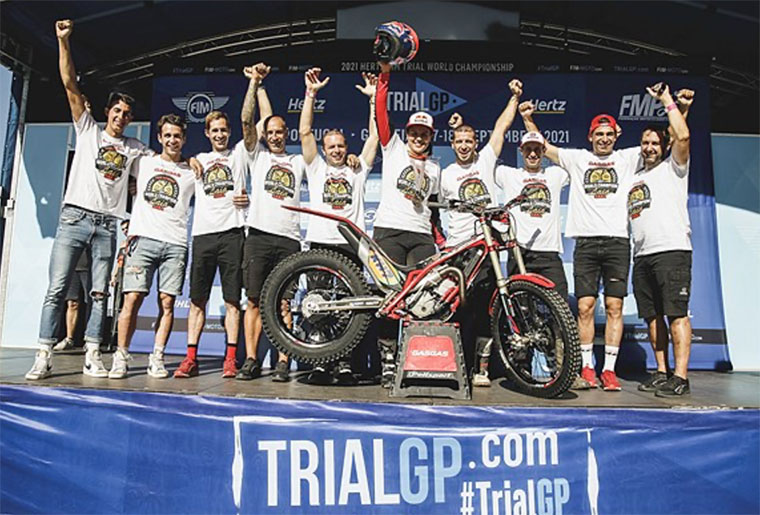 Laia Sanz: "It's been an incredible day, to win is amazing. It wasn't the hardest trial of the championship, but the hard thing for me was to stay 100% focused, so mentally it wasn't easy at all. Coming back to TrialGP after so many years away, to return and finally be successful and win another world title, it's amazing. Apart from section three on the first lap, I think I had one of my best days of the championship today. It's not been an easy year for me, so I am proud that I have been able to do what I hoped I would. Also, I want to thank the team and GASGAS, they have been so, so good to me. It's the result that we all worked really hard for."
Proving once again that she's unquestionably the queen of trial, Laia Sanz did exactly what she needed to do at the all-important final round of the 2021 TrialGP World Championship, winning the day and claiming an incredible 14th trial title. Coming into the Portuguese event one point behind her closest championship rival Emma Bristow, Laia set her sights on winning from the moment she entered the day's opening section.
Knowing that there was no room for error, she completed the opening lap having lost just four marks. In doing so she put one hand on the women's title. Holding her nerve, her best was yet to come as she dropped just two marks on the second lap and delivered her best ride of the season, when it mattered most. Securing her third win of the championship, in never finishing lower than second this season Laia's composure and consistency ultimately ensured she won her 14th trial world title.
Competing alongside Laia, Miquel Gelabert and Jorge Casales both wrapped up their 2021 TrialGP campaigns in Portugal, finishing in sixth and ninth respectively. Both delivering strong rides during the second lap, several costly mistakes during the opening 12 sections denied each rider a shot of a podium finish. Miquel and Jorge round out the 2021 TrialGP World Championship in fifth and ninth positions.
Miquel Gelabert: "I was really focused on trying to get a top three result, like everyone in the team really wanted, but it wasn't to be. The first lap was quite tricky, I had a crash on section 11, which meant a podium result was out of the question. The second lap today was my best, but it wasn't enough to improve my result. Anyway, the season is now over so it's back to work to improve for next year."
Jorge Casales: "It's been a hard day for me. Yesterday, when we looked at the sections they looked quite easy, but that wasn't the case for me. The first lap wasn't good for me at all. I just didn't have the feeling that I needed. Being the first TrialGP rider into all the section, it was tough, and I made a lot of mistakes. Then on the second lap I felt good, I felt strong. Finally, I made the best lap of all of the riders, losing just seven marks. It's been a difficult season for me, but to end in this positive way is very encouraging. I want to say a big thanks to all in the team, thanks guys."
Albert Cabestany – GASGAS Factory Racing Trial Team Manager: "It feels amazing to be a part of what Laia achieved today. It was a really tough goal because Laia has been suffering all the year with illness, so she wasn't able to train and prepare like she wanted. That made this weekend tough for her. But she dealt with the pressure like Laia does and why she has won so many titles. She handled the race perfectly. She proved why she is number one. With our TrialGP riders we again fought for the podium, which is never easy. There was some good mixed with some mistakes, but now we look forward and we will work hard to improve and be stronger next season."