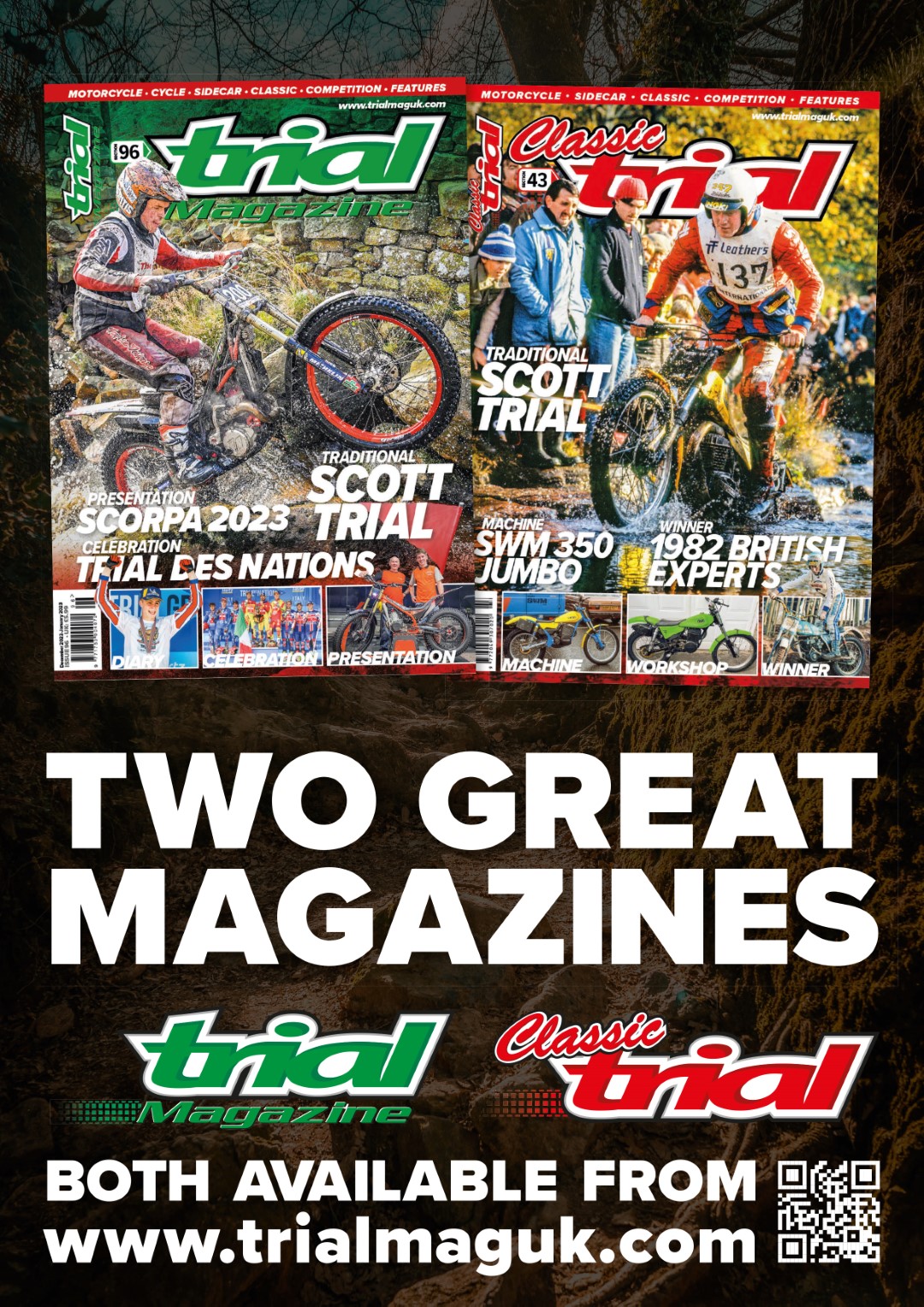 Please be aware that we are doing all we can to get orders out on time in the face of the Royal Mail disruption, our last recommended ordering day to receive orders for Christmas is, we will continue to take and process orders after this date.
Subscribe or Re-Subscribe to both Trial and Classic Trial Magazine On-Line: It is so easy to subscribe just go to www.trialmaguk.com
You can call us on just Mondays and Fridays between 09.00am and 13.00pm on: 01663 744766 and ask for Cath.
Remember Classic Trial Magazine is only available on subscription, not in the Shops. Looking for a back issue? – Go to www.trialmaguk.com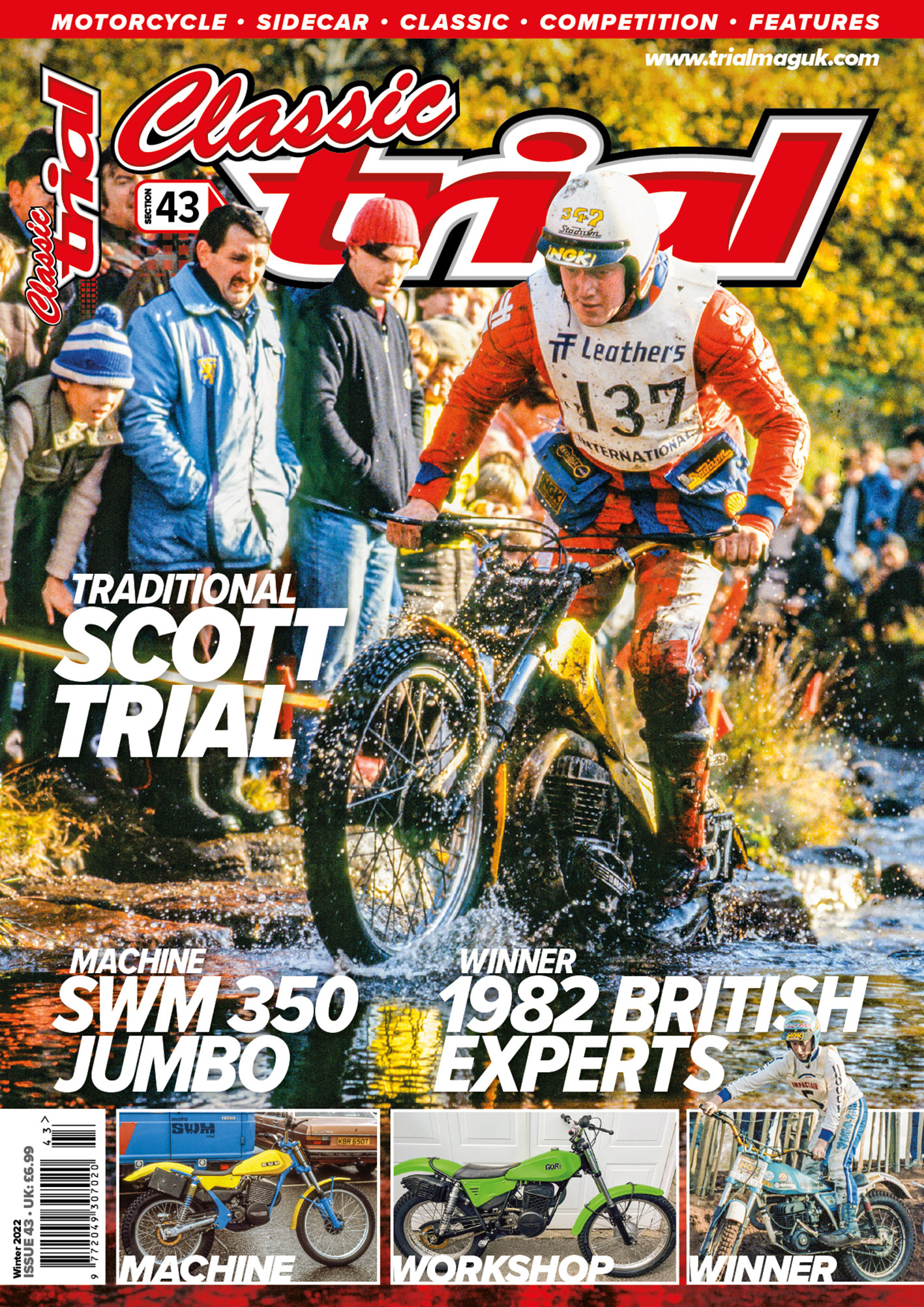 CLASSIC TRIAL MAGAZINE ISSUE 43 Winter 2022 – Have a FREE view on the link here: https://bit.ly/Classic-Trial-Magazine-43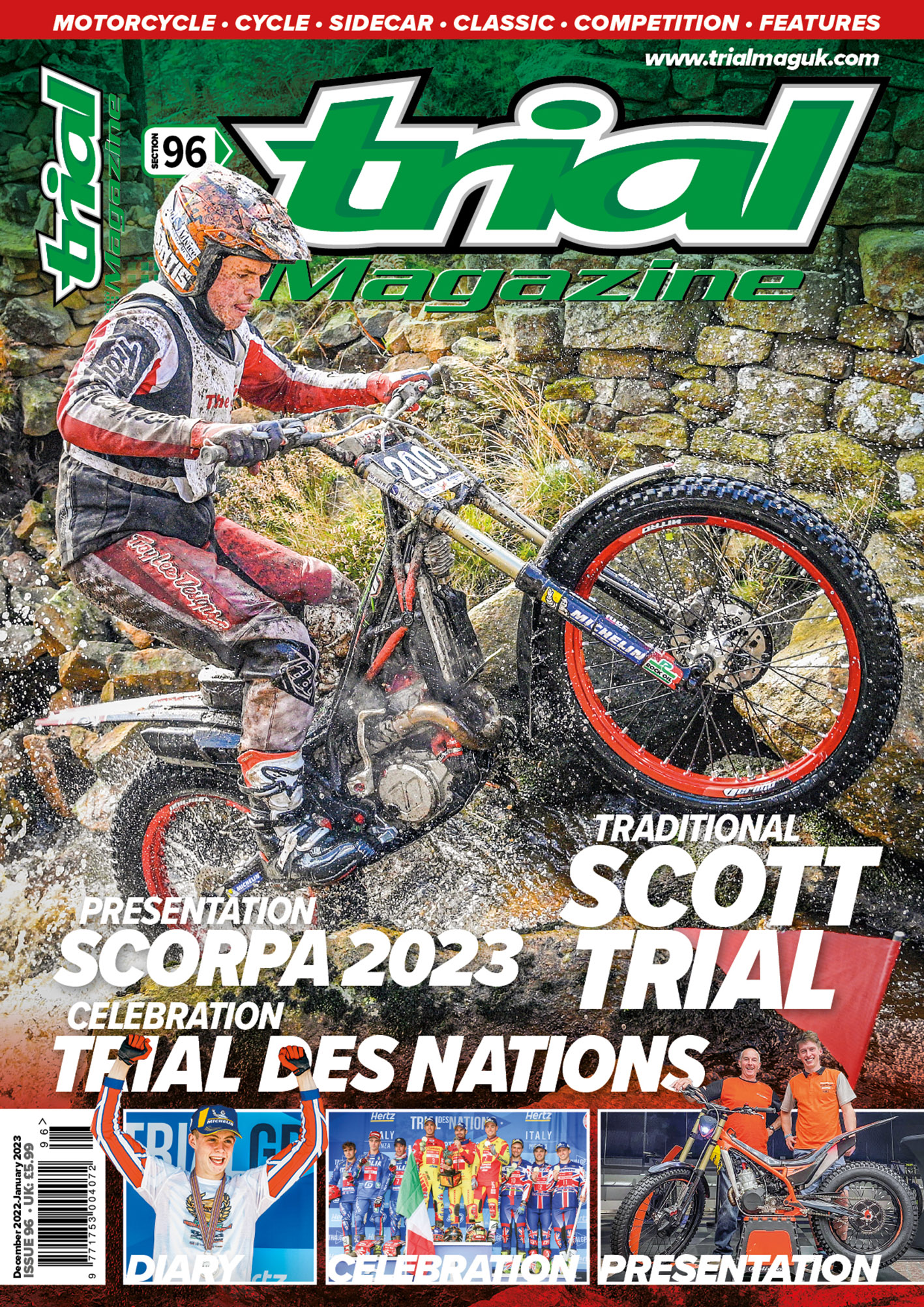 TRIAL MAGAZINE ISSUE 96 – Its Trials #100% – Click on the link for your 'FREE' preview: https://bit.ly/Trial-Magazine-96
Subscribe: The Perfect Christmas Gift: Are you stuck for a gift idea, a subscription makes the perfect gift and lasts for twelve months.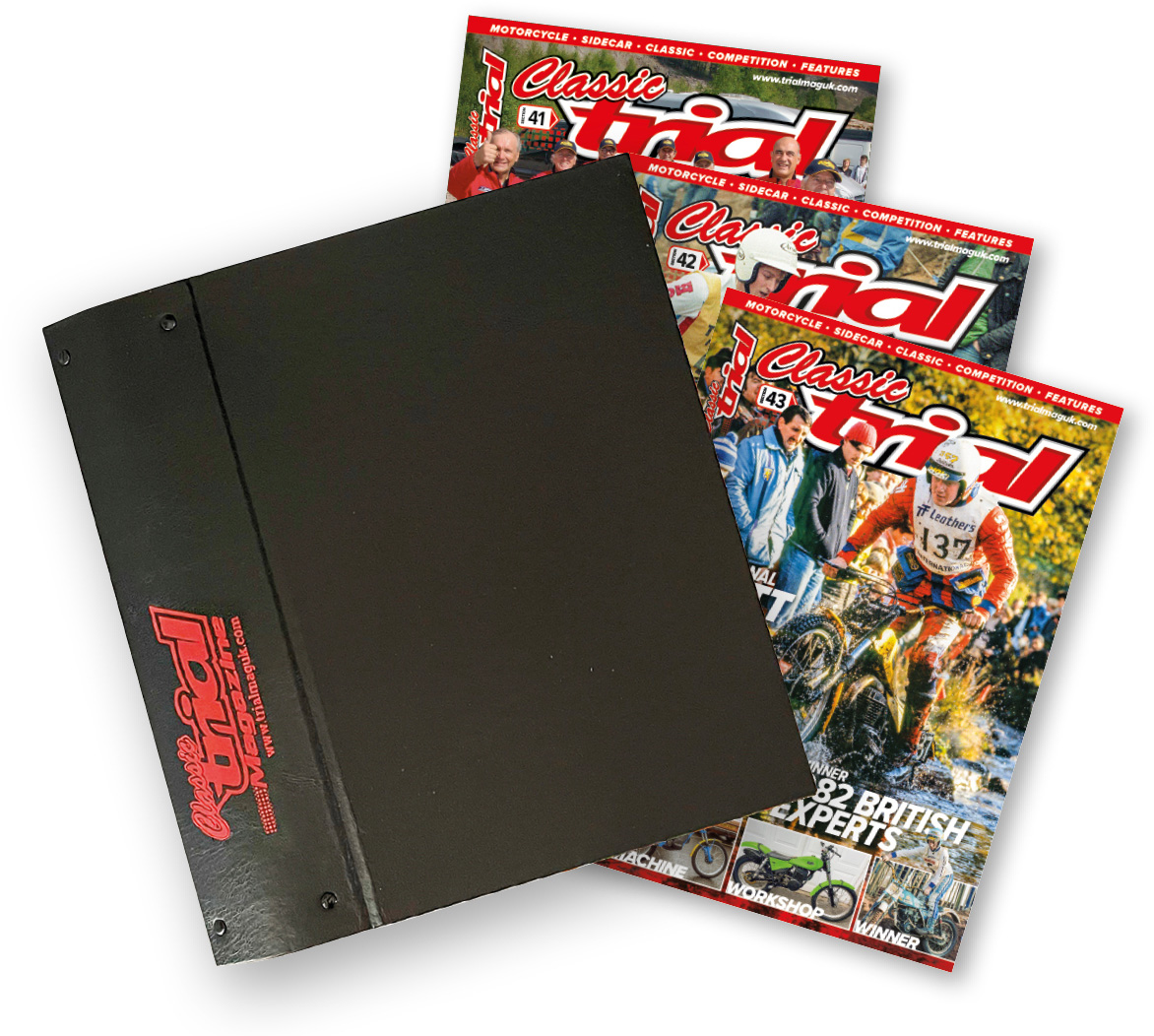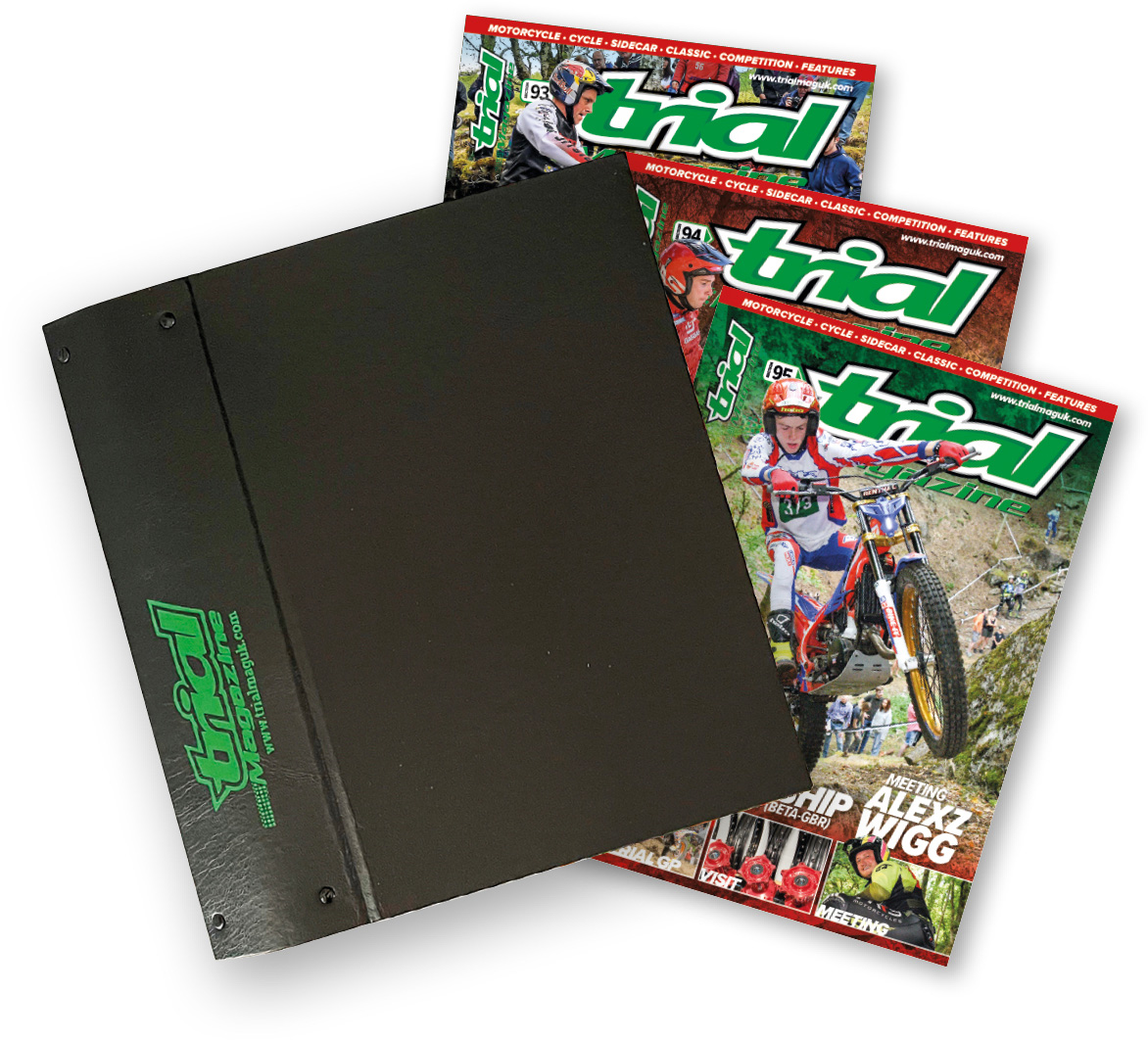 Binders: The Perfect Christmas Gift Idea: The magazines are not included just this great Binder to look after your magazines.
Trial and Classic Trial Magazine on the Internet – including Issuu and Pressreader.
International Readers – Subscribe or Re-Subscribe On-Line – It is Easy – Just go to: www.trialmaguk.com Payment can be made with Paypal.
Overseas: Could all overseas subscribers please be patient, we are still experiencing some delay at the moment, which is out of our control, we do apologise. If you are concerned about your magazine, please e/mail all your details to: england@trialmag.com
Our offices will close for Christmas on Wednesday the 21st of December 2022 and re-open on Wednesday the 4th of January 2023.
As always a huge thank you to our valued customers – Thank You