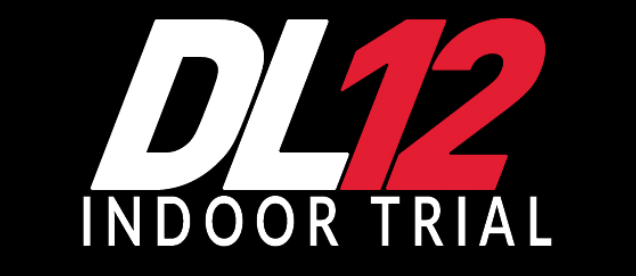 Former Trial2 World Champion Gabriel Marcelli, who is now challenging the more established riders in the blue-ribbon class, is the latest name to be added to the line-up for the inaugural DL12 Indoor Trial that will take place at the Utilita Arena Sheffield on Saturday 7th January 2023. The twenty- two-year-old Spanish sensation has already visited the podium in the TrialGP category and was close to repeating that feat at last weekend's event in Belgium.

Now team mate to the formidable Toni Bou in the mighty Repsol Honda squad, there is no doubt that Gabriel has the potential to eventually be the next title winner for the Japanese manufacturer. When Marcelli rides out in front of the British fans early next year it will mark a debut for the exciting young rider inside the famous Yorkshire arena.

Having recently signed up Marcelli in person, Dougie Lampkin was suitably pleased with his latest recruit: "Gabriel is a great young lad with a really bright future ahead of him. He is surrounded by good people inside the Honda team and to have him along with Toni at my first event means that we have both the current World champion and a potential upcoming World champion too. It will be the first time that the public will have the chance to see Marcelli at an indoor event in the UK, so that will make it even more special for him and the fans."

Appreciative of the opportunity Gabriel said: "Firstly I would like to thank Dougie for the invitation to ride at his event, it is a real honour for me. I have heard many stories about Sheffield and have seen the videos and images, so I am very excited about coming inside this special venue to make my debut. I really hope I can put on a good show for the British fans."

For standard tickets or premium passes for the chance to meet Gabriel Marcelli and the other riders in person – click here for more details.