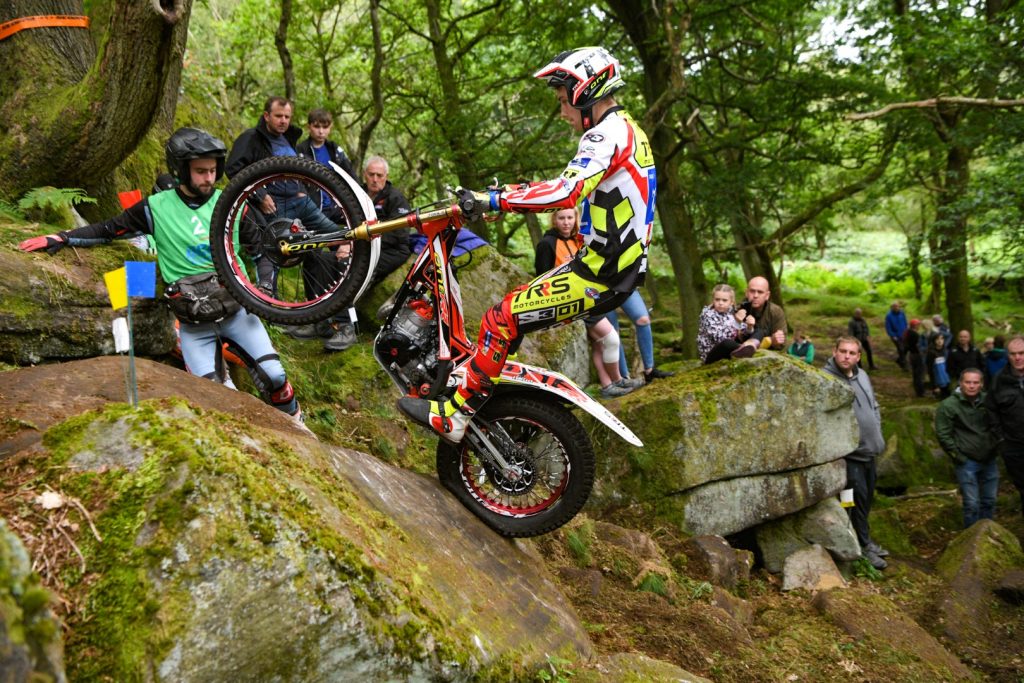 MARTYNS MEGA WIN
A very confident Toby Martyn (TRRS UK) turned on the magic again at round six to take a well-earned clear victory and in the process opened up a clear points advantage at the top of the championship table.
With support from the ACU Trial GB team round six of the 2021 ACU British Trials Championship was in the capable hands of the Yeadon Guiseley & District Motor Club at Brimham Rocks near Harrogate, a club which last hosted a round in 2019 at the same venue. With the championship remaining in the north of the country, 76 riders across the four classes: Trial GB, Trial 2, Trial 125, and Expert competed over three laps of 12 sections. A very challenging venue, the order of the day was large rocks and steep climbs in the heavily wooded areas. The expected rain showers never came and despite some threatening weather the sun shone through for the majority of the day.
Following on from the success of the 2020 championship which ran under a new ACU Trial GB marking system, unique to this series, the new rules have been implemented once again in 2021. These rules include a one-minute time allowance for each section to be traversed. Other changes allow competitors to stop, go sideways or reverse without penalty. However, going backwards whilst footing incurs a five-mark penalty. An additional bonus championship point is awarded for the best lap overall at each event this year in all the four classes.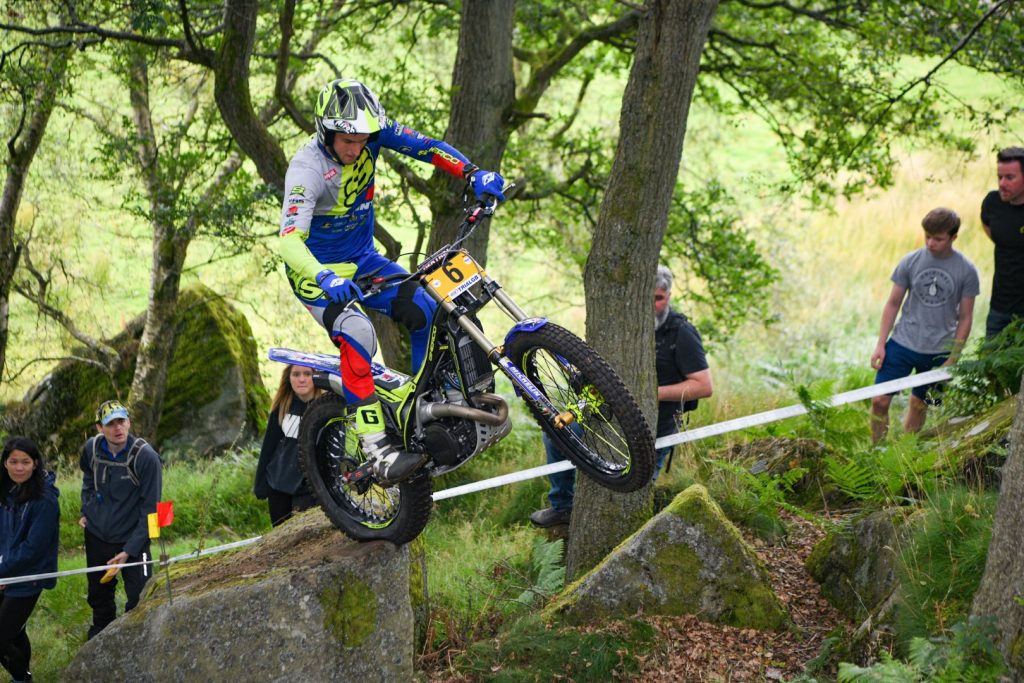 Riding very much at the top of his game, the Trial GB championship leader Toby Martyn (TRRS UK) carried his winning form into round six with a superb display of his riding talents. In a reduced field of just four riders, Dan Peace (MRS FACTORY Sherco) was missing due to injury, his opening lap score of 13 marks lost left both Jack Peace (MRS FACTORY Sherco) and Billy Green (BMS Scorpa) to try and find some riding form to challenge him as they lost 21 and 33 marks.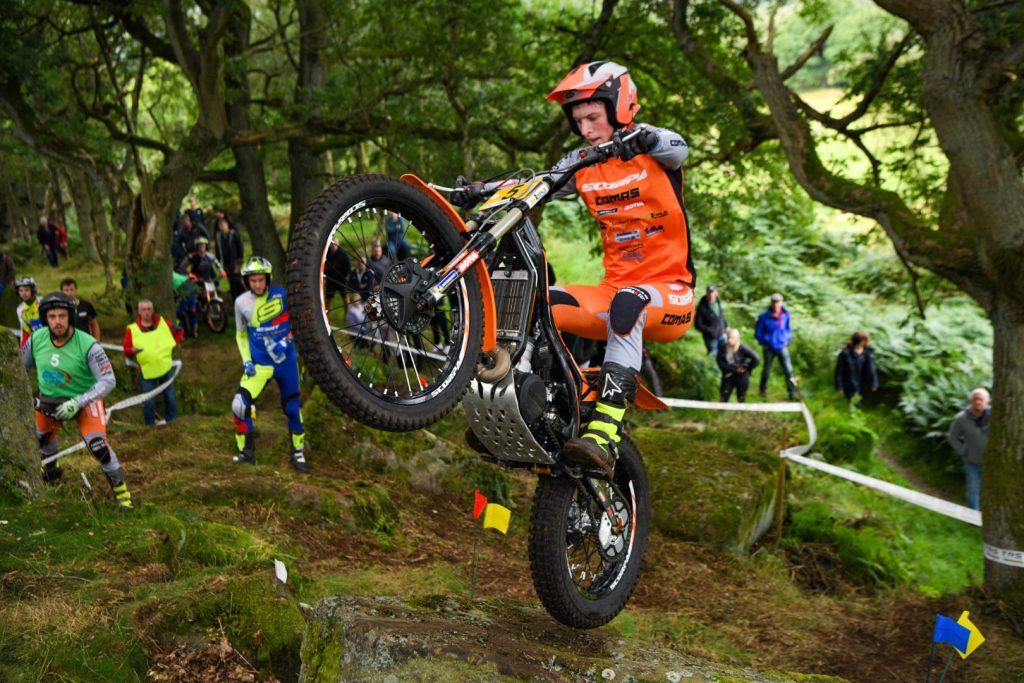 There would be no challenge as Martyn demolished the opposition with a stunning second lap score of a mere two marks lost on his way to the victory. Both Peace and Green improved their scores on the second of the three laps but in truth no one was riding well enough and the winning margin from Martyn of 35 marks told its own story. Iwan Roberts (TRRS UK) retired after the opening lap.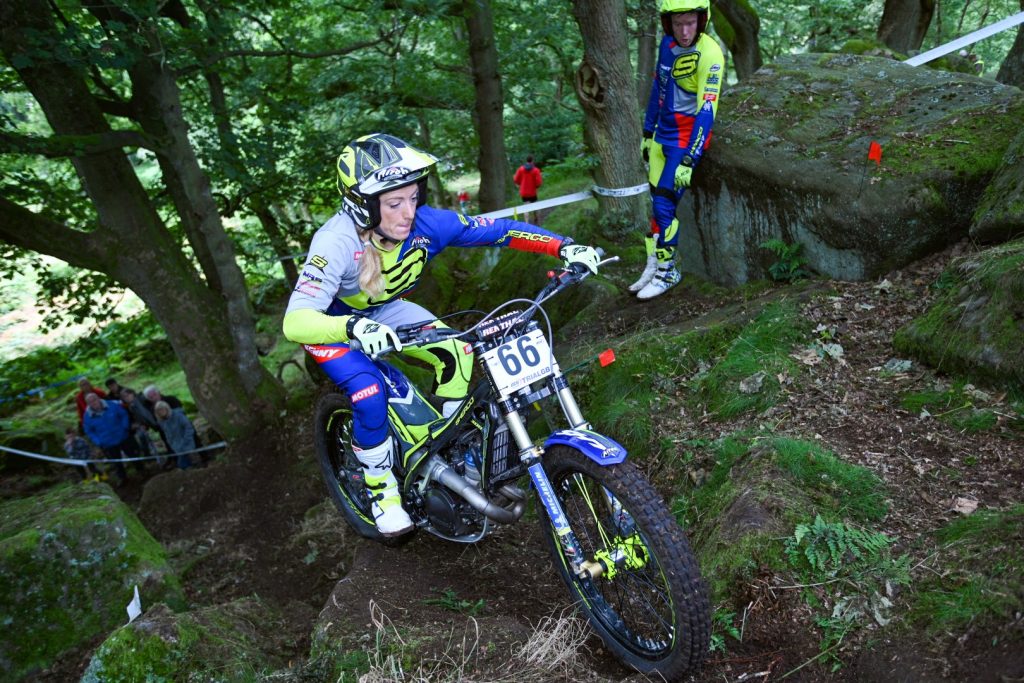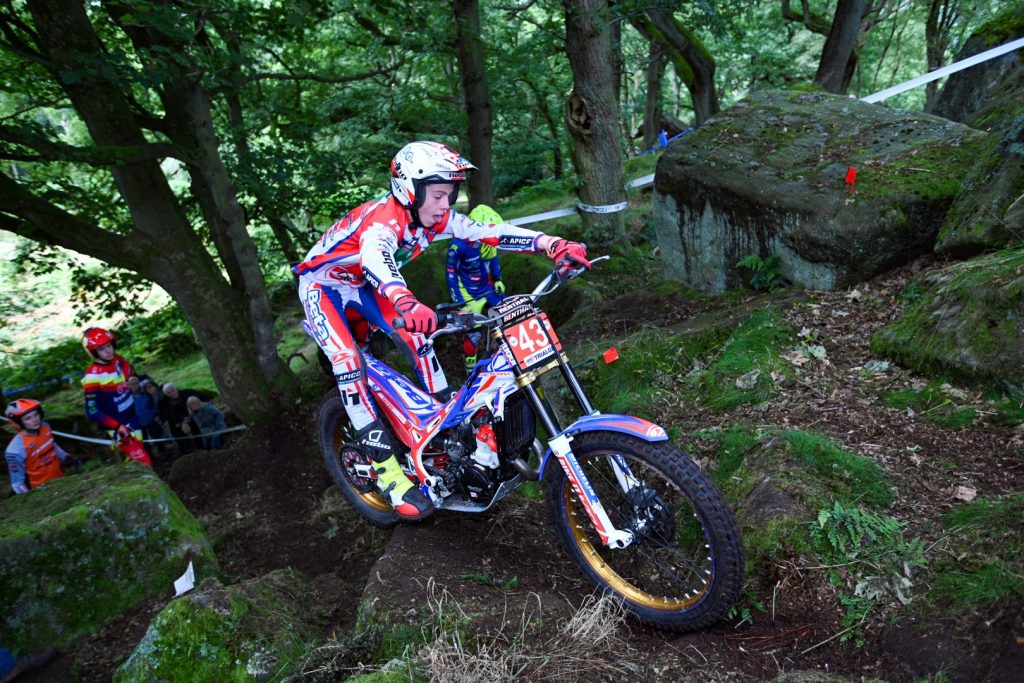 Michelin were also winners in the Trial Expert class with the FIM Women's World Champion Emma Bristow (MRS FACTORY Sherco) and in Trial 125 with Harry Hemingway (Beta -UK).
Toby Martyn (TRRS UK): "I felt confident all day and when you are in this frame of mind at an event it always brings out the best in you. The club had made a superb job of putting some very challenging hazards in and on my second lap I rode at the very top of my game which was reflected in the two-mark loss. As mud carried onto the rocks, I relied on the feedback from the Michelin tyres to gauge the grip level which was incredible considering the conditions. Once again, my confidence in my choice of Michelin tyres proved vital to my success providing me with that winning edge"
 Brimham Rocks, Harrogate, North Yorkshire 15th August 2021
Results Round Six Trial GB Class
1: Toby Martyn (TRRS UK) 27; 2: Jack Peace (MRS FACTORY Sherco) 62; 3: Billy Green (BMS Scorpa) 76; Iwan Roberts (TRRS UK) DNF.
2021 Championship Positions after Six Rounds of Nine
1: Toby Martyn 122; 2: Jack Peace 102; 3: Billy Green 82; 4: Dan Peace 62; 5: Iwan Roberts 48.
Rounds seven and eight will consist of two separate events in Wales on the 25th and 26th of September 2021.